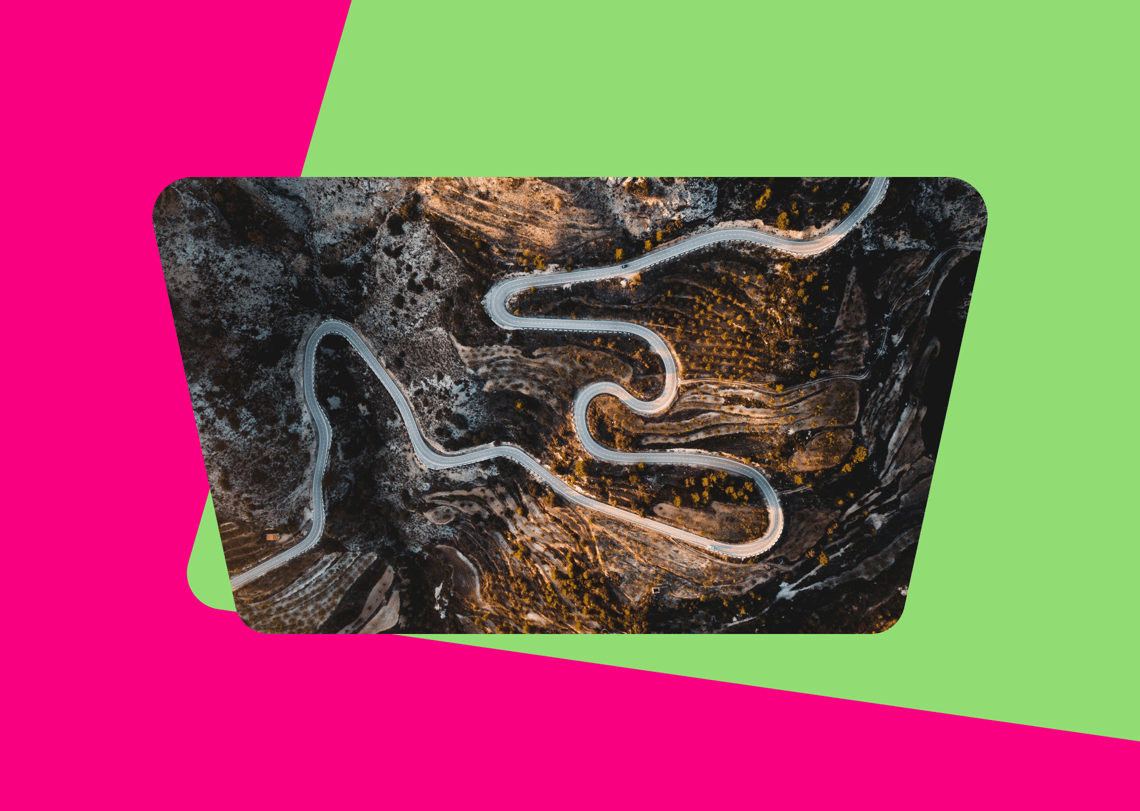 Nearly six-million people buy a car with some form of finance scheme in the UK each year. It's safe to assume that it's a major enabler to help some people get the keys to a new vehicle – or "whip", as the cool kids say. While car finance is on the rise, so too is digital transformation, be it in the banking, entertainment or the restaurant industry.
Therefore, it makes sense for car finance to align with these other sectors and be easily accessible through digital means. But how easy is it to apply for finance online when looking for a new motor? In this guide, we're bringing you everything there is to know about applying for car finance online. So read on, and become a digital connoisseur in the world of car finance.
Can I apply for car finance online?
Today's world is one of digital processes, and consumers have acquired a taste for instant solutions. From online banking to binging a whole Netflix series in one sitting, we expect easy access, and applying for car finance is no different.
So, the short answer is,"yes", you can apply for car finance online, but the traditional process is anything but instant. Most lenders and brokers only handle the pre-approval process online, and you'll need to speak to someone on the phone to confirm details of the loan, review contracts and confirm your identity.
If you don't fancy spending 25 minutes speaking to Jan or Dave on the phone, there is some good news coming your way. Carmoola is changing online car finance, and our process is completely digital, from searching for a loan to getting your funds. But more on that in a bit, unless you can't wait. In that case, scroll down to the car finance with Carmoola section.
What are the benefits of applying for car finance online?
In theory, the major benefit of applying for car finance online hinges on convenience. It saves time, which is a valuable commodity for many these days and makes the entire process smoother and more transparent.
Getting a decision instantly means you will be able to better plan for the type of car you want to buy. Whereas, if you go through the in-person process of applying, the whole approach takes longer to complete and involves a greater amount of effort.
We see many people set their heart on a car, before they have any idea of how they will afford to pay for it. Applying online means you can see if you are eligible to borrow money at all, and if so, how much. Knowing what you can borrow gives you more time to think through whether you can afford to keep up those repayments, and also ensures you are looking at vehicles within your budget.
Remember, any car finance application is subject to status and eligibility. You'll need to be a UK resident over 18 years of age, and any offer you are given would be based on your individual circumstances and affordability.
How long does it take to apply for car finance online?
How long is a piece of string? One of the main gripes around car finance borrowing relates to the length of time it takes, even in the digital world. Some lenders are swift with their process, offering a decision in minutes. Others, however, can take up to five business days before giving you an answer.
Therefore, it really depends on where you apply. Expect decisions as quickly as 60 seconds or as long as a week. However, most online options are still faster than applying somewhere in person. It entirely depends on which company you're applying with!
Can I get a car loan quote online?
There are several websites where you can get a quick ballpark quote, but they'll no doubt require you to follow further steps like sending documents, payslips, and other bits of info. Oh, and don't forget the phone calls! Lots of lenders and brokers want to verify bits of information with you so they'll require that you speak to them on the phone. This would need to be during working hours, so try to get it scheduled in your lunch break! Frustratingly, these calls can really delay the process, and you can be playing phone tennis trying to progress things to the next step. But don't worry - Carmoola is changing all that for you 😍
What are the drawbacks of car finance online?
Some lenders have confusing processes that muddy the application stage for borrowers. The last thing you want when borrowing a significant amount of money is to find yourself head scratching at a slow, confusing process.
Around 31% of young people find applying for car finance online complicated, which in itself delays the length of time it takes to apply for finance. Some of the forms you need to fill out have as much as 20 steps before you even get a decision.
Online car finance with Carmoola
If you don't like long, complicated processes, then you're going to love Carmoola. Applying for finance takes just a few minutes, and it all happens through a handy smartphone app where the process is clear and easy to navigate.
If approved, we take you through a digital identity verification process before completing the loan agreement in the app. There's no pressure, and you can take as long as you need to think about your decision on whether finance is right for you. And if you have any questions or need some part explaining in more detail, we're available 24/7 to help you.
Should I apply for car finance online?
This is totally up to you! Applying online is certainly a faster and more convenient process than having to wait to do it during working hours at a physical location such as a dealership. However, you must ensure that you've done your checks on the company you're applying with online, to make sure they're reputable and regulated.
Make sure you do your research and use a lender with specific details on their website, such as offering a way to contact them. Avoid any websites that ask for things like a "loan lending or credit fee" – you should never have to pay to apply for finance online.
Check reviews from other customers, and make sure that you're comfortable with the level of customer satisfaction before you sign on the dotted line!
Online all the time
There's no doubt that applying for car finance online is a faster way to do things, you can save time on the actual application, but also find the right lender at your own pace and compare multiple options. And when using Carmoola, you'll get a decision in just a few minutes.