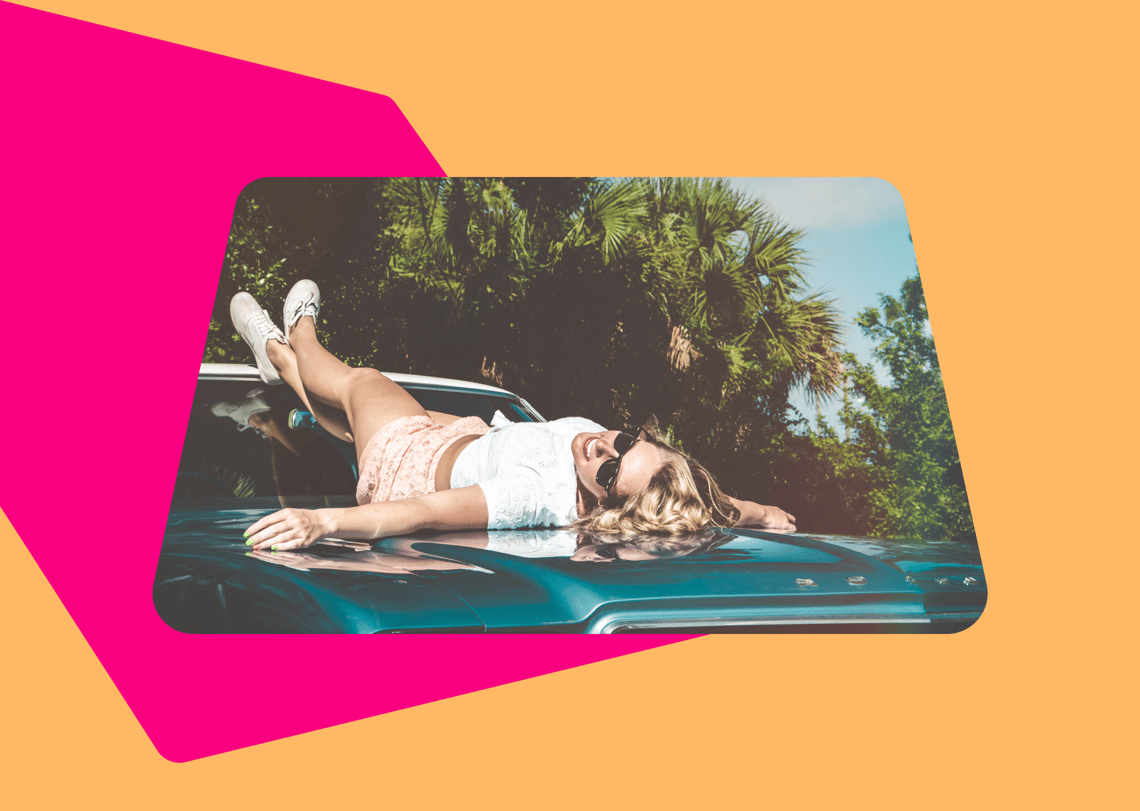 Will your next purchase be a second-hand car? These can be great value for money. 😀 But will you be able to borrow the money you need to purchase one? 🤔You might be asking, "Can you get finance on second hand cars?" 🤔 Car Finance is not limited to new vehicles. There are several finance options that you can use to buy a second-hand car. Most vehicles depreciate over the years, which makes used cars much cheaper to purchase.
If you can't afford to pay outright cash for the vehicle, you can sign up with lenders who will help you spread the cost of your second-hand auto. Due to the demand within the market, dealers readily offer competitive packages for both new and used cars, but with slightly different rates and terms. So it's a good idea to look around first and try to find the best deal on offer.
What Are The Financing Options For Used Cars?
Before applying for car finance, examine your income and outgoings to determine whether you can comfortably afford to sustain monthly repayments. Here are your financing options.
Personal Contract Purchase (PCP)
PCP finance is popular with second-hand cars compared to hire purchase and a loan. With this contract, the monthly payments only cover the cost of depreciation within the contract term. This means the borrower makes lower monthly payments.
A PCP deal requires the buyer to make an initial deposit and set a mileage limit for the length of the contract. To make lower monthly payments, you can make a sizeable down payment, take a more extended contract or maintain a lower mileage limit.
At the end of the contract, you have three options: either hand back the car, make a "balloon" or final payment that gives you the car ownership, or trade-in the vehicle for a new one.
Getting PCP car financing for a used car is very popular because of its affordability. Used cars have already lost most of their value compared to new vehicles. The biggest depreciation comes in the first year. Because PCP monthly payments cover the difference between a car's value at the start and the end of the contract, it's more affordable than taking finance for a new car.
Furthermore, the optional final payment is lower when the contract ends, making it a much cheaper option overall. However, if you exceed the mileage limits or damage the car, you will have to pay penalties to the dealer. Do check out what these might be before you sign up.
Hire Purchase (HP)
When buying a used car using car finance, you can also opt for a hire purchase plan. With HP, you also have to make an initial deposit, usually 10% at least, and keep up with subsequent monthly payments over the agreed contract time. Once you have made all the payments, you fully own the vehicle, with nothing further to pay.
These monthly instalments will be determined according to the length of your loan term, your down payment, and your vehicle's price. Depending on your financial situation, you can choose to make a larger deposit or pick a longer loan term to reduce your monthly payments. Although it's not advisable to borrow over a very long term if your car is already a few years old.
In comparison to PCP financing, you won't need to make any final balloon payment at the end. This means that your monthly payments will of course be higher than with a PCP because you are paying the full costs of your borrowing to buy the car within the monthly sum.
Leasing
A leasing agreement is more common with new vehicles. However, some dealers still provide this as a car financing option for used cars. The terms and conditions for both are usually similar. Once you identify a vehicle you like, you pay monthly over a set contractual period.
Like a PCP plan, the agreement includes mileage limits and guarantees that you will return the car in good condition at the end of the contract. The dealers set up the monthly payments based on the expected depreciation value.
For second-hand cars, it's harder to determine the depreciation value than a new car. Therefore, the lenders may set higher charges, to cover a potentially unexpected rate of depreciation. If you choose to go with this car financing option, it may be more expensive.
Personal Loan
Getting car finance for a second-hand vehicle from the bank should be the last option if your dealer doesn't have the used car package. The bank or credit union will set a monthly payment that includes interest that you need to pay monthly.
This alternative comes in handy if you don't have a deposit for PCP or HP financing. You also own the car during the contract term, which gives you the freedom to alter or sell it as long as you keep paying back the loan. However, you will need to have a decent credit score.
The personal loan will cost you more per month than a PCP, because you paying for the borrowing in full, and not just the depreciation rate of the car.
Used Car Tips
New cars come in perfect condition. Therefore, when going for second-hand cars, there are crucial things that you need to pay attention to.
What's Your Budget?
When buying a used car, check whether you can afford the monthly payments. Don't forget though, you also need to cater for repairs, fuel, road tax, insurance, and any extra associated costs, such as parking. And with an older vehicle, there may be no warranty and possibly more unexpected repair bills.
How Long Does It Take To Finance A Used Car?
Getting car finance for a used car is catered for by most dealers and also many other lenders. The financing period depends on the agreement you have with your lender, but most people spread the cost over 2 to 5 years.
Is A Dealership Better Than A Private Seller?
Unless you are a professional car expert, buying a used vehicle from a dealership is preferable to a private seller. Dealers have a professional approach to properly vetted cars. They will service the car before you buy and may offer a 12 month or extended warranty. They could also provide financing options during the purchase. But with a private seller, you may be able to get a car finance deal, or if not you would have to go for a personal loan or cash.
What Are The Interest Rates?
The APR charged on used car borrowing differs from lender to lender. Before signing any agreement, shop around, you might get a better rate than first offered.
Is The Used Car In Good Condition?
When buying a used car, you need to be concerned about the car's condition. Check it out before you agree to a sale. You can also have an HPI check in the UK to get the vehicle's history, and details of any outstanding loans attached to it, before driving off.
Takeaway
So is it a good idea to borrow against a used car? The answer is yes if you plan to save some money, as a second-hand one can be outstanding value compared to a brand new one. Applying for car finance for a second-hand vehicle will most definitely be cheaper than if you went for a brand new, shiny set of wheels.
There are several options out there for you to choose from when deciding on how to finance the cost of your car. Here at Carmoola, we made it convenient and simple for you to apply for car finance. If you want to know more, contact us today.
All the application process is done within our app, and you will receive a decision on whether we can assist you within minutes of completing your application! 🚗😁