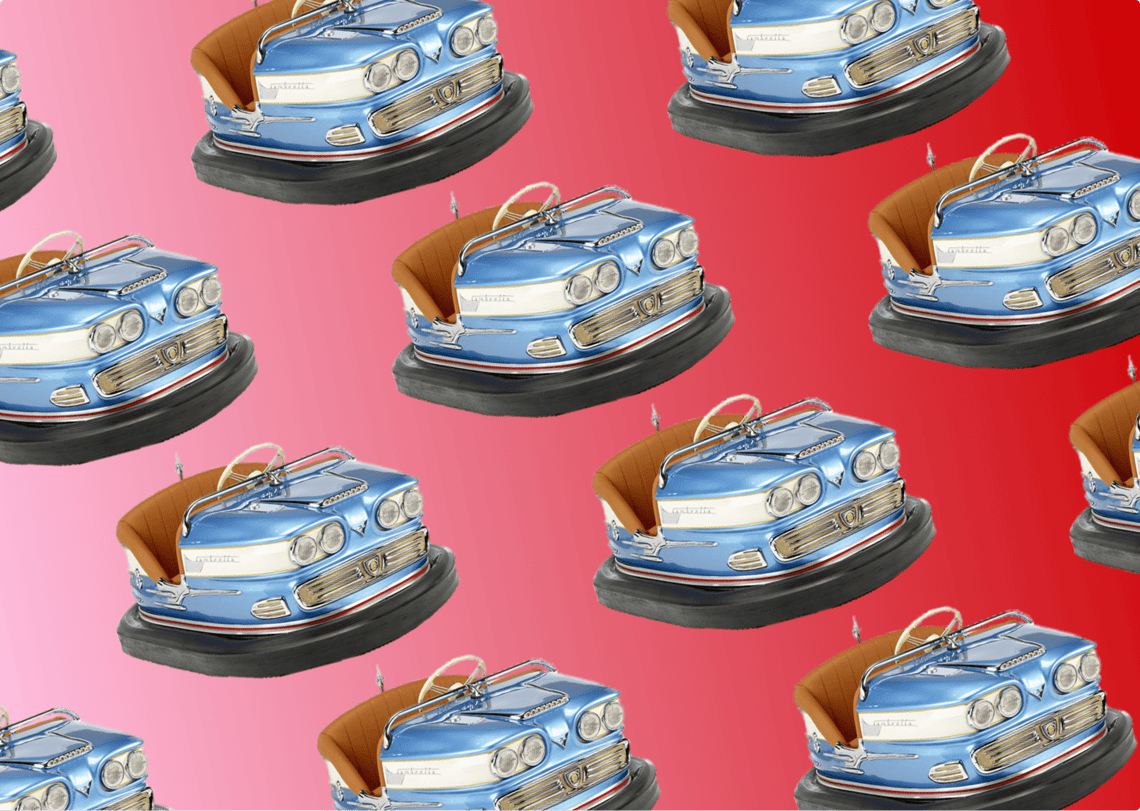 Aaaah how time passes in the blink of an eye… Your child is growing up: they are in need of their first ever car, though their childhood seems as if it were yesterday 😳… Buying your child's first car can be a thrilling time, and also a daunting one. There are so many things to think about - safety, comfort, design… And most importantly, how on earth are they going to pay for the car? 😱
Today, we're going to be exploring whether or not a parent can get a loan for their child's car. Getting a loan on your child's behalf so that they can purchase a car seems like a tempting option, however, things are slightly more complicated than they seem. Though there are definitely ways to accomplish this, you'll have to know what to consider in order to achieve the exciting goal of securing your child's first car!
You Can't Take Out a Loan for Somebody Else in the UK
We don't mean to be harsh, but unfortunately, the first point of this article is that it is absolutely illegal to take out a loan on someone's behalf in the United Kingdom. Whether you're applying for Hire Purchase (HP) or a Personal Contract Purchase agreement (PCP), there is no possible way to do so for your child.
If You Do You May Be Accused of Fronting
Otherwise, what you're doing is called 'fronting', which is a type of fraud. In car finance, fronting is the fraudulent act of one person taking out a loan on behalf of someone else. It is considered to be a criminal offence, and has led to prosecution and many fines in the past.
Therefore, it is truly important that you remain upfront about your intentions when dealing with your car finance provider. If you wish to make an application for car finance without making it abundantly clear that you're taking out the finance deal for someone else, you're inevitably creating the onset of a criminal offence.
So basically, you'll only be able to put a car in someone else's name when you've finished paying for it. Why? Well, because your lender or finance provider will be giving you a loan based on your own financial circumstances, not anyone else's. Otherwise, they will be exposing themselves to the unknown risk of someone not paying the loan back. On the other hand, they will have already studied your situation and agreed to loan you a sum of money according to that very situation. That is why you won't be able to put a car in your child's name while you are still paying a loan back on it.
This effectively leaves you with three different options:
Applying for a guarantor loan
Taking out a joint loan, or co-signing the agreement with your child
Setting up a direct debit for the amount of the loan into your child's bank account monthly
Let's go over these three options that will allow you to get a loan to buy your child's car, but first, let's discuss a few important points.
A Few Important Points to Remember
What's the Minimum Age for Car Finance?
Your teenager can drive a car legally by the time they're 17 years old. But in order to apply for car finance, they have to be at least 18 years old. As you may already know, that's not the only requirement that car finance companies check.
The borrower should also have adequate credit history and a good credit score. For individuals as young as 18, this may not be possible since they might still be full-time students with no credit cards or employment histories.
Can You Register a Financed Vehicle in Someone Else's Name?
Unfortunately, you can't buy a car using car finance in your name and then give that car to somebody else. As mentioned previously, this is called fronting and it really is illegal. Your finance agreement will depend entirely on your own financial history and other very personal criteria, so the loan you take out only pertains to you in the eyes of the lender. Of course, you're absolutely free to purchase a car for someone else, as long as the loan is in their name.
Applying for a Guarantor Loan
If your child is over 18 years old, then they're allowed to apply for car finance on their own. However, it might be more or less challenging for them to find an agreeable lender, especially if they don't have much credit history built up yet. What you can do to help is act as their guarantor for their car finance application.
By being a guarantor, you are vouching for your child and you guarantee that they will be able to pay the amount due every month throughout the contract period. And as a guarantor, if your child cannot pay, you will bear the responsibility of making payments on their behalf.
If your child missed payments and you also failed to pay, then the car finance company can repossess the vehicle. When this happens, it will hurt both your credit scores, and therefore affect your ability to take out loans in the future. That's why a guarantor loan isn't something to take lightly.
The Co-signed or Joint Loan
Another option you can choose to go for is the joint loan, which basically means that you and your child are co-signing for the car loan. This can be especially suited to a situation whereby your child has a good source of income but a slightly weak credit score.
You will both be responsible for upholding the repayments. Again, any missed monthly repayments from either party are recorded on both of your credit records. We do however truly recommend the joint loan, because of how effective it is at spreading out the responsibility of a loan.
How to Co-sign for a Car 
Find the right companies: not all car finance providers accept co-signed loans, so use comparison websites to find the right type of companies.
Compare the best deals to make sure you get the best interest rates. Make sure you only plan on applying for deals that you're likely to be approved for, or your credit score might end up suffering from rejections.
Gather your required documents and complete your application carefully.
Read the terms and conditions carefully once you get accepted to ensure you're not getting into something you don't fully understand.
The Direct Debit Method
If you're not in a position to be able to take out a joint loan or act as a guarantor for your child, whether it is because you have a low credit score or because you simply don't want to, there's one last solution left. You can also set up a direct debit for the amount of the car finance loan into your child's bank account each month. This means that they will not be actually paying for the loan, rather just doing everything in their own name without the financial burden.
Takeaway
Taking out a loan to buy your child's first car is a big responsibility. As a parent though, it is so deliciously tempting to give your child the freedom and enjoyment that comes with having their own ride. And of course that is less "taxi" trips for you too! Having their own car will teach them a lot about being responsible and caring for something they value. Encountering the car finance world at a young age is a great way of acquiring financial literacy 😎.
Here at Carmoola, we have all the tools you need to explore car finance with your soon-to-be car owner child. Take a stroll through our blog, which has an ever growing database of in-depth guides and resources, use our car loan calculator or download our car finance app today. 😊