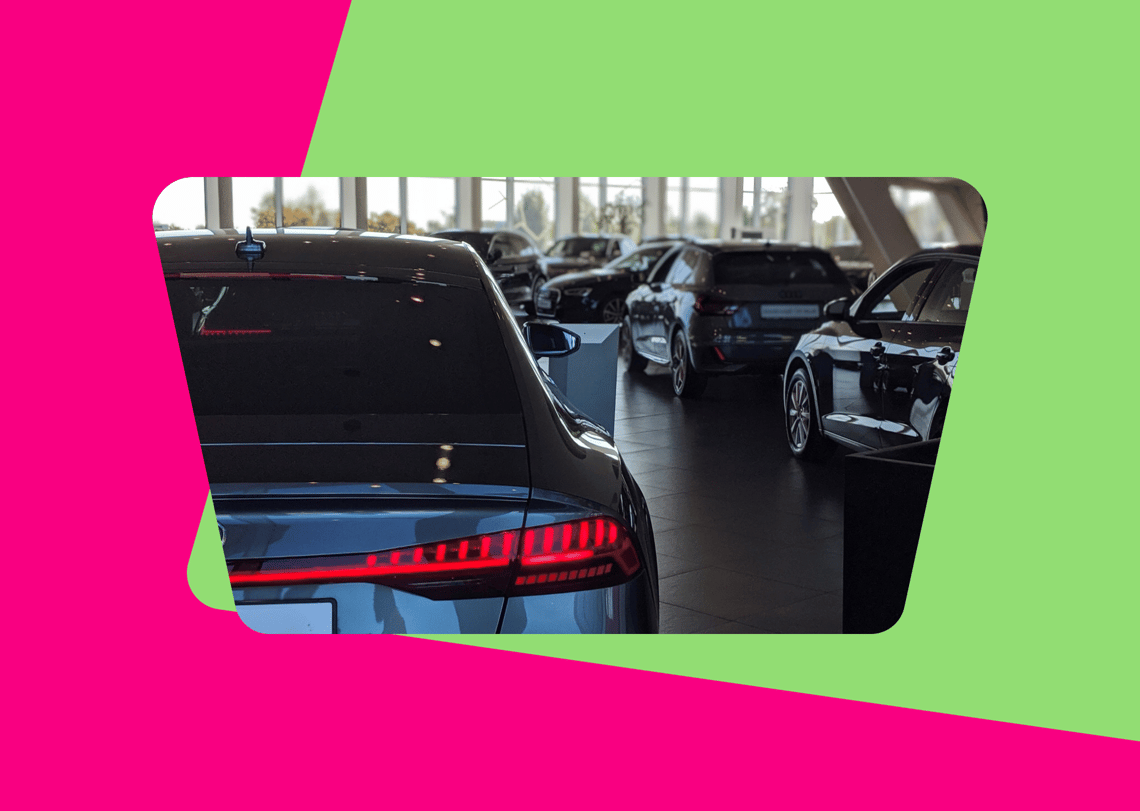 Used vehicles play a vital role in the car market and make up a considerable amount of purchases motors. Today's older cars are especially impressive, meaning more people are eager to pay more to purchase a high-quality second-hand vehicle. Finance is one of the key ways drivers buy their cars, which is why this guide is dedicated to all things used-car finance. Read on and discover everything you need to know about buying a second-hand car with finance.
Can you get car finance on a second hand car?
Many car buyers purchase a second-hand vehicle in the UK, with around eight million transactions per year. And while these vehicles are pre-owned, they can cost high into the thousands, depending on the car you want. Fortunately, you finance to buy a second-hand car, whether it's a straight loan, PCP or hire purchase, and pay a lower deposit with set monthly amounts for the duration of the contract.
Find out more about car finance on second-hand cars
How do I finance a used car?
Buying a second-hand car is much like buying a brand new one. You can choose to buy it outright, paying the full amount upfront. Or you can finance the car, using the options available. Generally speaking, most used cars can be bought with personal contract purchase (PCP), hire purchase (HP) or a straight loan where you borrow the entire amount upfront and pay back the lender with monthly instalments.
Find out more about how to finance a used car
Used car finance guide: what you need to know
Buying a used car with finance is the most popular option for many drivers, as they can spread the costs and possibly get a nice model while paying less up front. When it comes to getting a used car with finance, there are some things you need to know. For instance, you should think about the contract length and how much you'd like to pay for the deposit. Also think about whether you can afford the repayments and the type of used car you'd like to get with finance.
Find out more about what you need to know with this used car finance guide.
Over how long should I finance my used car?
For used cars, you can get hire purchase (HP) and personal contract purchases (PCP) for between 12 and 60 months (5 years). A longer contract means lower monthly repayments but higher interest rates, meaning you pay more over the long term. If you want to pay less interest, a shorter-term contract (12 months, for example) might be sufficient for your needs. There's also the option of financing your car with a loan, which can be anywhere between 12 months and seven years. Before deciding, calculate how much you can afford so that you're comfortable with the loan amount and the monthly repayments.
Find out more about how long you should finance your used car for
How long does it take to get used car finance?
The length of time it takes to get used car finance depends on the lender and their process. If you use a lender like Carmoola, you can get and instant decision and quick access to the finance needed to buy your car. That's because our process is entirely digital (though you can talk to a human if you need to), meaning the application takes place online at a time that suits you. We'll give you an instant decision and you'll be driving away in your new whip in no time.
Find out more about how long it takes to get car finance
Second hand electric car finance
Electric cars are growing in popularity, with an increasing number of drivers switching from fuel to EVs. Fortunately, you can car finance for second-hand electric cars using methods like personal contract hire (PCP), hire purchase (HP) and a loan from a specialist lender, like Carmoola. It works the same as car finance for a used fuel vehicle, so you can buy your EV with a lower deposit and make regular monthly payments.