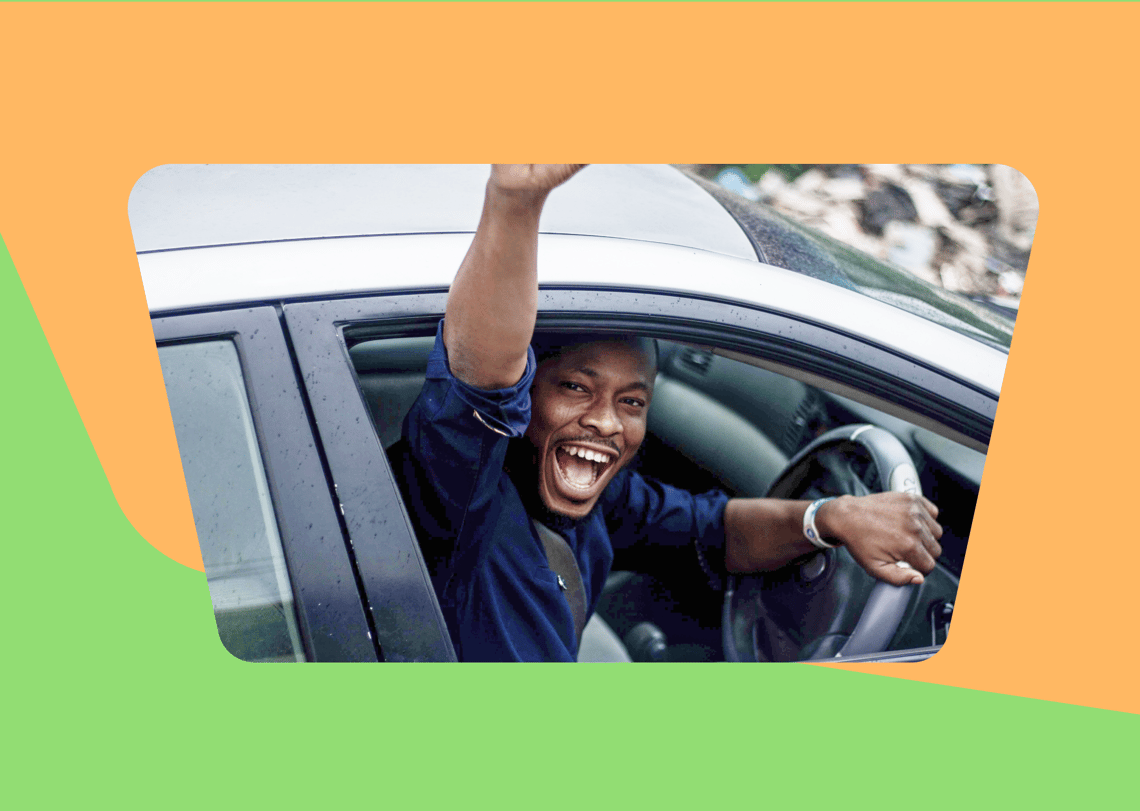 When you think about the fact that brand new cars usually lose as much as 35% of their value in the first year, you suddenly realise that buying a used car, even if it's a mere one-year-old, can knock off a huge chunk of its cost. This literally means that a car that costs £30,000 brand new could be worth £23,000 after a year. Seems crazy, right? 😱
Well, with a bit of strategic thinking + some ✨ magical car finance ✨, you might be able to swing buying your next car for as little as £150 per month. Yes, you read that right - your next car could cost you the same as a couple of nights out each month! So, let's find out all about buying a used car on finance…
Should You Be Buying a Used Car with Cash or Finance?
Buying a car, even if it is used, is often an expensive purchase. Your decision on how you're going to pay for it will vary greatly depending on your financial situation. If you do find that you have the cash available to buy it outright, is it the best way to go or should you still be using car finance?
Buying a car with cash is straightforward: no credit checks, no mileage limit, no waiting times… A one-off payment that allows you to own the vehicle from the get-go. However, because of the fact that most cars lose 50 to 60% of their value in the first three years, investing a considerable amount of cash in a car is actually not a very strategic decision. You'll most likely end up losing money on the investment. In the best of cases, you won't lose any money, but you won't gain any either.
On the other hand, if you choose to put down a deposit on a car and purchase the rest of its value through a loan, you will have some spare cash which you can use to:
Store away for emergencies (which unfortunately end up happening more often than we'd expect) so you always have a 'nest egg' to rely on.
Invest in stocks, real estate, or leave in a high-interest bank account.
All in all, buying a used car on finance instead of cash is a clever way of spending and managing your cash. Most financial advisors recommend not spending spare cash in one go and taking out reasonable loans instead.
Where Can I Buy a Used Car on Finance in the UK?
There is an astounding array of different places you can buy a used car on finance in the UK, It's just a question of shopping around for the best deal for you. If you feel you don't have the time to do the research then you might want to consider a broker to help with the leg work. This is particularly useful if you have a poor credit score as they know where to look for better deals for you. starting with the many online marketplaces. Let's take a look at some of the best places you can buy a used car on finance online in the UK.
We Finance Any Car is one of the most well-known used car brokers. It caters to both hire purchase (HP) and personal contract purchase (PCP).
Trustpilot score: 4.9
Number of Trustpilot reviews: 200 reviews


Look for a Used Car Online
Of course you can buy a used car at a local dealership, privately or online. These days there are plenty of online car dealerships to choose from.
AutoTrader
Probably the best known of all the online go-to places is Autotrader. It has been around for ever! "We are the UK and Ireland's largest digital automotive marketplace", boasts AutoTrader, after celebrating 10 million transactions since they first came into existence in 1975. Definitely a trusted source!
Trustpilot score: 4,7
Number of Trustpilot reviews: 69 879 reviews
But there are lots of new kids on the block too. You could also consider taking a look at:
What's the Best Way to Buy a Used Car on Finance?
As you may have noticed by now, there are plenty of ways to buy a used car on finance. Let's go through the best options.
Personal Contract Purchase (PCP)
A personal contract purchase (PCP) could be a great option for you if you're planning on changing your car up in the next few years. You'll be paying a deposit, which will be around 10 to 20% of the vehicle's value, and then pay the rest in low monthly repayment amounts and then one lump sum at the end of your agreement.
As an alternative to paying back the lump sum at the end of the term, you can hand the car back to the dealer, trade it in and sign a new contract ,or sell it privately to clear the balloon payment. Those are the options that will be available to you if you do not have access to cash to clear the final payment.
The benefits of a Personal Contract Purchase are usually:
Low deposit amounts
Low monthly repayments
Flexible repayment terms
Different options to choose from once you've repaid the loan
Hire Purchase (HP)
A Hire Purchase agreement is usually the easiest to be approved for. You'll usually be paying a deposit, which will be around 10 to 20% of the vehicle's value, and then paying the rest of the loan balance plus interest every month until the end of its term. You won't actually own the car until you've paid everything off, which is why it's called a 'hire purchase'. There are also zero deposit possibilities with HP too. We can offer such deals here at Carmoola.
But as with any finance deal, do be careful though, because if you miss payments, the finance company could possibly reclaim your car. The good news is though, with HP you won't have to pay out a lump sum at the end of the agreement, though repayments will be slightly higher, as you are paying for the car in full. So HP isn't always the best option for those with a tight budget.
The benefits of a Hire Purchase are usually:
A typically low or zero deposit
Easy to be approved for
Flexible repayment terms
Fixed interest rates which are usually quite competitive
Personal loan (unsecured loan)
The third option on our list is the personal loan, otherwise known as the unsecured loan, which you can use to purchase a used car. It can be taken out at a private finance company or bank, but you will usually need a good credit score. This option does offer some limitations such as:
Low total amounts of the loan
Higher interest rates for those who don't have an excellent credit score
Higher monthly repayments than on HP or PCP agreements.


Is Used Car Finance Right for Me?
Ultimately, it's up to you to evaluate whether or not your financial situation is most adapted to car finance for purchasing a used car. In order to find out whether or not used car finance is right for you, you might want to use our car finance calculator tool. This will allow you to try out different payment plans and see how they fit into your budget with criteria such as how much interest you'll be paying, how much your car payments will be each month and the APR on your car finance.
You might also want to take a minute to consider whether or not your credit score is appropriate for used car finance. We have a detailed guide to help you learn about credit scores and car finance if you need help. One important thing to know is that getting rejected for car finance is something that will negatively affect your credit record, so do consider your options and eligibility carefully before applying for loans.
All things considered, buying a second-hand car on finance will be right for you if you don't want to shell out your savings in one go, or you're not keen on swapping out your car for another one every few years. One other huge benefit is that you don't have to worry about heavy depreciation when you buy a used car.
Whatever used car you choose, Carmoola is here to help! Download our app today to check out our deals for your used car finance solution, tailored to your needs. 😊 Our application process is quick, accessible and so easy find out if you might be eligible in around a minute or two. No need for phone calls or waiting around. Carmoola is the new way to get car finance, for busy people who are looking for a straightforward and transparent process. Why not give us a try and download Carmoola to see how we can help you get that dream car! 🚘 🌟