Can You Name These Cars from the 50s and 60s?
If you're a car enthusiast, you've probably dreamed of owning a classic car from the 50s or 60s. But do you know your Pontiac GTO from your Plymouth Belvedere? Take our quiz in today's blog post to find out!
Now, if you're looking at financing your car purchase, look no further than Carmoola. We offer competitive rates on car finance and make sure that you get the best deal possible. No matter what type of car you choose, we can help make it happen with our flexible car financing methods. Just check out the 'How it Works' section for more information.
Here are the 5 steps of today's blog post...
1. The 1950s and 1960s were a golden age for cars.
2. Many of the most iconic cars ever made were produced during this time.
3. Can you name these 10 classic cars from the 50s and 60s?
4. Take our quiz to find out!
5. Share your results in the comments below!
The 1950s and 1960s were a golden era for cars.
The cars of the 1950s and 1960s car market can hardly be overestimated - model after model burst onto the scene, bringing style and sophistication that would shape car culture for decades afterwards. From Ferraris to Minis, these cars were equipped with the sleek looks and power to take car lovers on adventures they'd never forget! It was truly a golden era for car enthusiasts and automotive aficionados alike.
Many of the most iconic cars ever made were produced during this time.
The 50s & 60s especially were a golden age of automotive design. Sleek, stylish and playful, these cars gained iconic status over the years as they withstood the test of time. From Mustangs to Beetles and Porsches to Minis, there was truly something for everyone in this era of cars. Even today, it's hard not to look back on those beautiful designs with a sense of nostalgia - making it easy to understand why so many wish they could be transported back in time to enjoy them all over again.
Can you name these 6 classic cars from the 50s & 60s?
We know what you're thinking - just how am I going to figure out the make and model of these mystery cars without any hints? Don't worry, we've got you covered! We've included some photos of the cars and a few clues to help you along the way. So get ready and put on your detective cap, because it's time to show off those mad investigation skills! Good luck!
Number 1:
Clue: This one is a real "big cat"!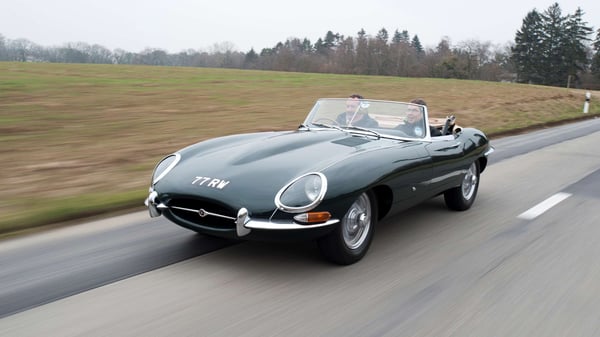 Number 2:
Clue: A pot of gold?
Number 3:
Clue: A little French Connection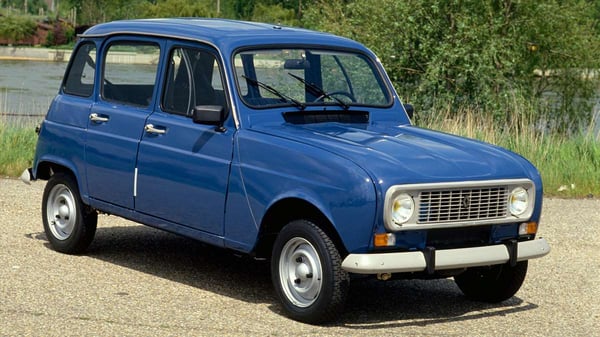 Number 4:
Clue: Maybe our favourite German Cousin.
Number 5:
Clue: A little Japanese prestige here?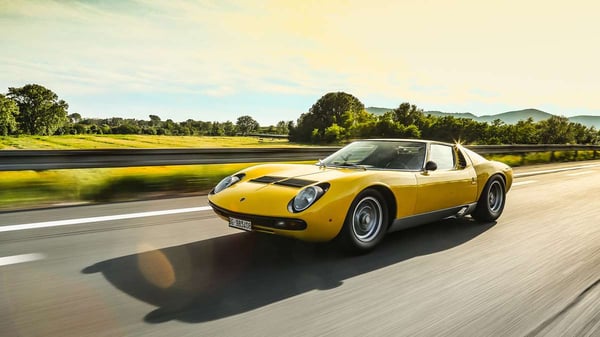 Number 6:
Clue: One of our favourite kids programmes and we "are go"!
Answers
And now.......
Our answers....
Jaguar E-Type
Cadillac Eldorado
Renault R4
Mercedes-Benz 300SL
Lamborghini Miura

Ford Thunderbird
How did you get on?
Simply type your results in the comments box below and see how you have done compared to our other readers!
Car finance processes used to be clunky, lengthy and intimidating, leaving many people feeling frustrated and trapped. Carmoola isn't an evolution of what already exists. We are entirely reinventing how people pay for cars. We're getting rid of the past and starting with a clean slate, freeing up car buyers from old-school processes so they can enjoy the freedom of driving off in their new car.
If you enjoyed today's blog post, make sure you leave a comment in the section below, and why not check what budget you are eligible for, using our Calculator tool?
See you next time :)