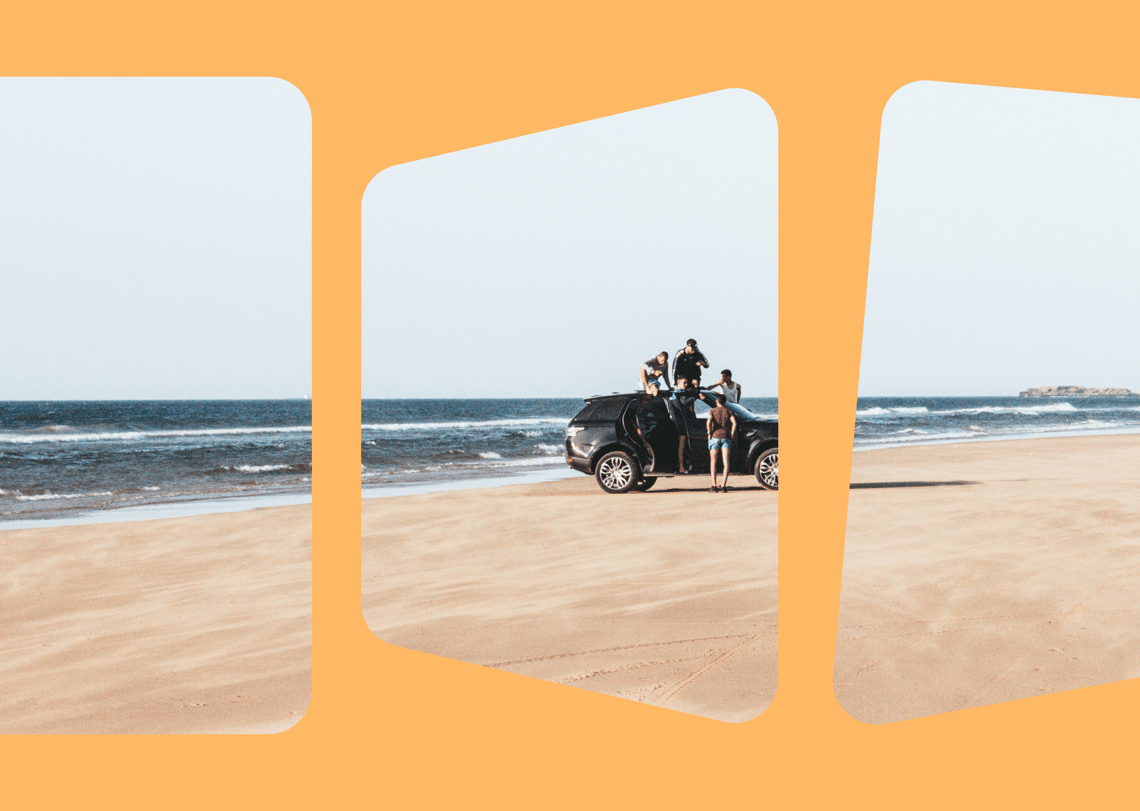 Excited and ready to go car hunting? 😀 Not sure how much you can afford to pay or borrow? 🤔 A car is probably the second most expensive thing you will own after a house. Car financing plans make this kind of purchase possible, and the process is can be easy and straightforward. But you do need to think carefully about how much you can realistically afford to borrow or pay, and don't forget, that you also need to keep it on the road once you buy a vehicle!
These costs, such as repairs, maintenance, insurance, car tax and fuel, are costly and should be factored into your budget when you consider which car you want to purchase. Your monthly salary/income is a critical element in deciding how much car finance you can afford in the UK.
Check out Jade's handy video to help you better understand car finance affordability 👇
As a rule of thumb, you should only spend 10-15% of your net income on your car monthly payments. For the operational car expenses, it should not exceed more than 20% of your take-home salary.
Once you decide what car you can afford based on your salary, you can calculate the total amount you need to borrow.
How To Calculate Your Car Finance
While this 10 -15% method might not work for all buyers, it's a baseline for you to make a calculation. Depending on whether you are going for a new or used car, this amount may differ.
Let's take a look at how you can customise your own budget.
Have A Customised Budget
Set your car finance budget according to what you can afford to pay each month. Have a breakdown of all your daily expenses. From your take-home salary, deduct expenses such as groceries, mortgage or rent, council tax, and utility bills, to determine how much money is left.
With this budget, you can decide which type of car you need, whether used or new. Also, it clearly shows how much you can afford to spend on running costs. If your net salary is £3,000, you can afford to make £300 payments each month.
It's best to be realistic on the budget so it's not too strenuous to keep up with the monthly repayments. You can additionally use car affordability calculators to assist you in coming up with the loan budget.
Calculate The Car Loan
For this calculation, you first need to know the payment you can afford to borrow from the lender. The amount will also depend on your credit score, loan term, and whether the car is new or used. All these factors determine your annual percentage rate (APR) on a loan.
As you make these projections, you then have to take into account the trade-in value of your old car if you have one, and the down payment or deposit. If you are buying a £10,000 car and plan to make a £2,000 deposit, your loan amount will be £8,000. An online auto loan calculator will assist you in making these estimations.
Determine The Car Running Costs
Purchasing a vehicle with car finance is a straightforward process. However, most buyers forget that maintaining a car is an expensive process. The vehicle will need road tax, insurance, fuel, repairs and servicing, registration fees if new, and not forgetting parking of course!
Most of these fees vary depending on your location, the type of car you are driving, and car use. Having a complete understanding of the car's needs, such as the fuel consumption and road tax band, allows you to determine how much car finance you can afford.
You can get insurance cost estimates from your agents or insurance companies for easier budgeting, you'll just need the registration number, the mileage may be, and if the car has been modified in any way.
They'll also need to know how much mileage you expect to do each year, so have a think about that, and you need to choose how much voluntary excess you are prepared to pay, and the type of cover you require. Using one of the price comparison sites is a useful tool here.
As you calculate these figures, you should also factor in depreciation costs to decide whether you will go for a new or used car. New cars are affected more by depreciation as compared to used cars, so plan accordingly.
Have A Target Purchase Price
Once you determine the car finance you can afford, set a target purchase price based on your salary and other calculations mentioned above. This total amount should include extra costs such as sales tax, registration and documentation fees.
With this set purchase price, you can now approach a dealer and start the buying process. And you can then go on to negotiate for auto models that are within your budget and price range.
Analyse your Buying Patterns
Different buyers have different needs. As you calculate your car affordability, also determine why you need the car, what you will use it for, and how long you plan to keep it. If you plan to buy a vehicle and keep it long term as you repay the loan, then a new car might be most suited for you.
However, if you like to change your cars often and upgrading to the latest models, it might be better to go for a leasing option. Depending on these factors and which option you choose, then always examine how much car finance you can afford easily.
How To Use A Car Affordability Calculator
The car affordability calculator helps you to calculate what's right for your budget, quickly and simply. You just need to input how much you want to borrow, the loan term or number of years/months, and whether you need a new or used car.
This calculation gives you the estimated APR and repayment amount. If you are using an online tool, you can adjust different inputs until you get a loan within your means.
FAQs
How much of your salary should I spend on car finance?
Car finance payments should take up about 10-15% of your take-home salary. However, this differs if you are going for a vehicle that is more functional and luxurious. In this case, you may need to spend more than 20% of your net income. And this will also depend on the level of your other commitments.
Which car can I afford based on my salary?
If your average salary in the UK is £25,000 per year, at 25% of your total income, you can afford to spend £6,250 on a new car. This amount can buy you a car such as the Suzuki Alto. It's best to go for a loan budget that you can afford comfortably.
Summary
Do be careful as it's very easy to overspend when purchasing a car. It's easy to get carried away! The only way to avoid this is to plan early by calculating how much car finance you can afford based on your salary before approaching the dealership, then stick to what you have calculated you can comfortably afford.
Before committing to a specific loan amount, make sure it does not strain your regular monthly expenditure. Also, remember, there are more costs involved after buying the vehicle, so be sure to take those into account.