What are the Best 4x4s in the UK?
Do you frequently go on off-road adventures and are now looking for the best 4x4 cars UK? Many of the SUVs available on the market these days may seem like the most obvious choice if you want a 4x4 car. Sure, most of them can handle the rough roads but did you know that a lot of SUVs do not offer four-wheel drive? If you really want a vehicle that can get you over those tougher roads, it's best to get a true 4x4 car. There are so many choices, from small 4x4s to seven-seaters, that can accommodate the whole family for those exciting road trips all over the UK!
What is the Best Small 4x4 Car?
Small 4x4 cars are the perfect choice if you want a practical vehicle that you can drive within the city while also having off-road capabilities. When it comes to the best small 4x4 car, the Range Rover Evoque is a favourite among UK drivers. It can go through the muddiest terrain while still keeping you comfortable behind the wheel. Of course, it's also equipped with all the tech and features you need to make driving a lot easier and more enjoyable, whether you're driving in the city or through a difficult and bumpy road.
Range Rover Evoque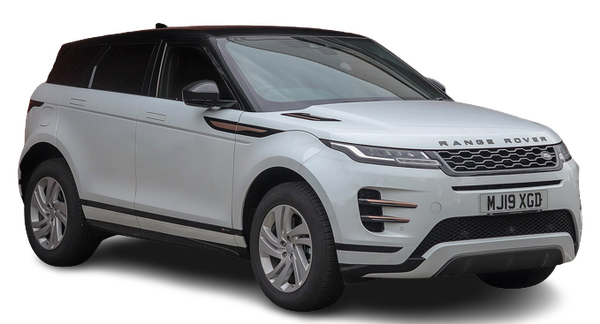 The Range Rover Evoque has been around since 2011, and one of the best used 4x4 cars, but the latest version might surprise you because it has improved so much since the previous model. The style of the Evoque is much fresher now, boasting the latest tech and features. There's also an option now to have the mild-hybrid version or the plug-in hybrid version. All types of Evoque models have refined and luxurious cabins.
The main rivals of the Range Rover Evoque are the BMW X2, Volvo XC40, and Audi Q3. Whilst competing SUVs focus a lot on providing the ultimate driving experience, the Evoque offers real comfort and luxury. Many drivers actually prefer the latter, and if you share the same preference, then the Range Rover Evoque might just be the perfect 4x4 car for you! Over the years, this car has been one of the best-sellers in the UK. It is stylish, eco-friendly, and tech-filled!
What is the Best 4x4 Estate Car?
Even if you're not always driving on rough roads, you can still get yourself a 4x4 car. If you just want a car that will give you peace of mind during winter driving, or you want the option of an off-road vehicle that will work great for both city driving or challenging terrain, then a 4x4 estate car can offer you this combination. But why an estate car when there are SUVs now, right?
As you may already know, SUVs are thirsty vehicles because they're a lot bigger and heavier than estate cars. They also have a higher centre of gravity, making them lean over more whenever you're going around corners. This is usually the culprit that makes car passengers car sick during road trips.
So, what's a good 4x4 estate car? And what's one of the best second hand 4x4 estate cars?The Subaru Outback is known to be highly capable of taking from smooth, familiar roads to the most rugged terrain. While most car makers only started releasing their 4x4 cars fairly recently, Subaru has made the Outback model available for drivers for the past 25 years. It might even be the very first crossover, combining the practicality of estate cars with the looks of a rugged SUV. Even in the used car market, the Subaru Outback is still one of the best second hand 4x4 estate cars too.
Subaru Outback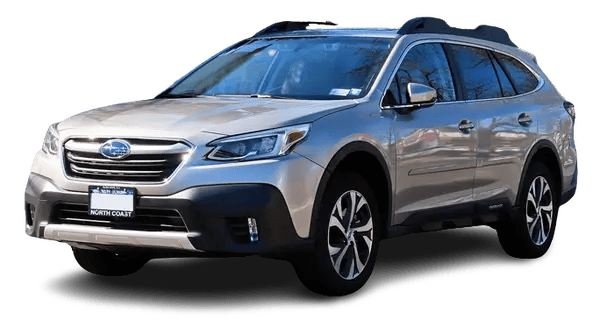 If you're considering the Subaru Outback for your 4x4 vehicle, then you have two options for engines. The first one is the 2.5-litre four-cylinder boxer petrol, and the other is the 2.0 flat-four diesel. The diesel engine has a 148bhp and 350Nm of torque and is the best package if you're looking for that. Even during hard acceleration, the Outback won't be noisy, but this doesn't mean it lacks punch.
The Outback is worth the money. Subaru has made it a point to improve how this car drives and has been successful. Previous versions were known to have been wobbly, but now, the suspensions have been stiffened to improve handling, making it feel more secure whenever you press on through country bends. The latest model also has a more elegant look, with bold rails and a roofline that arcs back to the rear. Inside the car, the interior is also much improved with the touchscreen infotainment system that's very easy to use.
Should I Buy a Used 4x4 Car?
Since 4x4 cars have gone through a lot of rough roads, you might think that it's a bad idea to buy a used 4x4 vehicle. But this isn't something to worry about if you know how to shop for a secondhand car. The used car market has a lot of the best used 4x4 cars to choose from, so you only have to really know what you want from a car and what you are willing to compromise since you're buying a used one.
Secondhand 4x4s are a great way to save a lot of money on your car purchase. You might also want to check dealerships for nearly-new and ex-demonstrator cars. These are cars that have been used in the showroom or for test driving. While they may already have some miles in them, they are still practically good as new. You won't have to spend as much money buying a used 4x4, and you can use what you've saved for upgrades and modifications on the car.
Takeaway
The best 4x4 car is the one that will be able to take you places comfortably and safely. You can choose a small car if you don't have passengers to worry about, but if you like having road trips with friends or your family, then it's much better to get a bigger car like a 4x4 estate car. Be sure to do all the necessary checks on the vehicle, especially if you're buying used, and take it for a spin to test if it's the perfect match for your driving needs! Happy driving! 🚗 😎