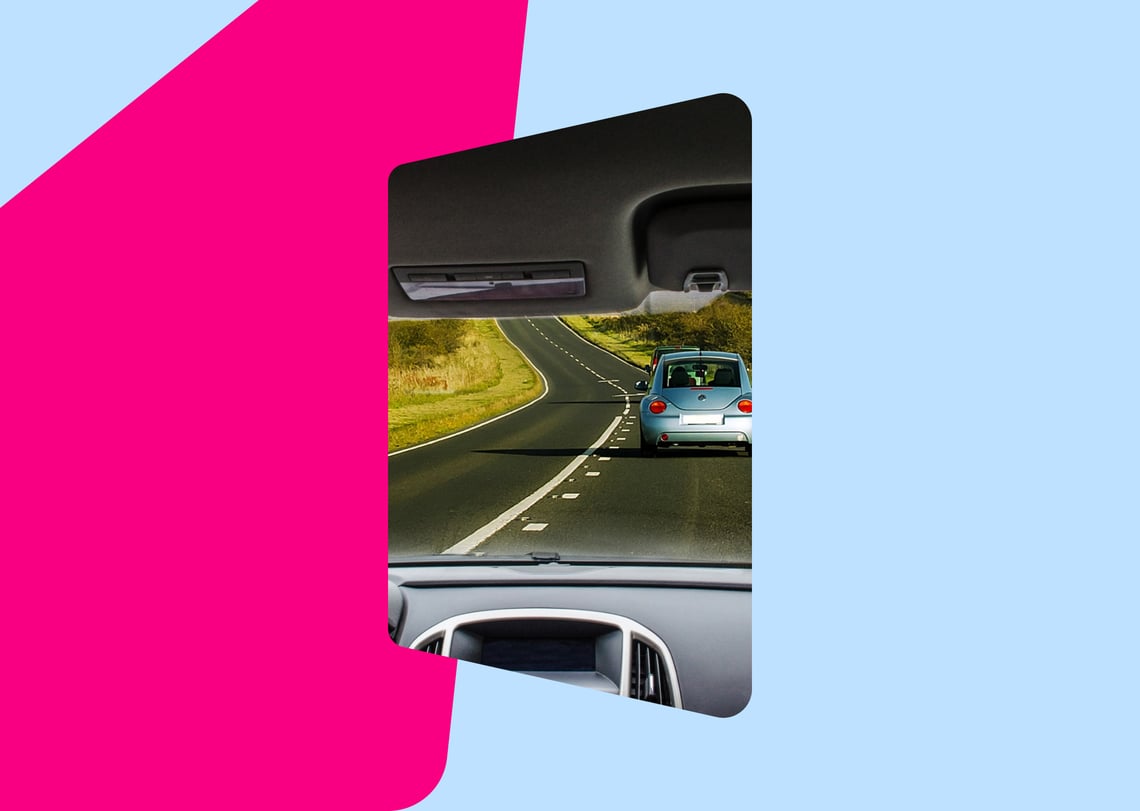 Car finance companies, banks, and car dealerships advertise that they have the best car finance rates in the UK. However, it's always better to do your own comparisons so you'll know which car finance deal is most suitable for your needs and budget. Let us help you! Here's a shortlist of lenders that have the best car finance rates in the UK.
Best Car Finance Companies in the UK
Carmoola
We may be singing our own praises here, but Carmoola really is a game-changer in car finance. You don't have to fill out lots of forms, or even wait for office hours to apply. All you have to do is download Carmoola on your smartphone and enter your personal details and do a quick ID check with your camera. The whole process won't even exceed five minutes and you can get an eligibility decision in under 60 seconds!
So once you're done, you'll know the result of your car finance application almost instantly. If approved, you'll also know the amount you can borrow, ranging from £2,000 - £40,000. Carmoola has a representative APR of 14.8% and it could be as low as 6.9%, depending on the factors evaluated on your car finance application. And you won't necessarily need to put down a deposit either.
Since everything is done online, you can get car finance 24/7. And if you have a question for us at 2 AM on Sunday, expect someone to help you out! We're ready to provide you with a smooth and fast car finance application experience. Driving your dream car home has never been this easy. Want to know the cost of financing a car with Carmoola? Be sure to try our car finance calculator to get an estimate!
Once you are approved you will receive a virtual card for your phone, loaded with your funds, and you can then use this at any online car dealer or any reputable dealership in the UK. You have the freedom to choose and negotiate and feel in control. We like to make buying your new set of wheels and fun and hassle-free experience!
Alphera
Alphera offers PCP and HP car finance to UK residents 18 years old and over who want to enjoy the freedom of having their own wheels. Their car finance agreements range from 24 to 60 months. Apart from car finance, they also provide insurance products like shortfall and tyre damage cover for that worry-free driving experience.
To apply for car finance, simply visit their website and head over to MyALPHERA Finance where you can register and log in to your account. Simply fill out the necessary details and wait for the verification email to activate your account and start the application process. You can expect world-class service from Alphera as they are part of the BMW Group and have been in business since 2006.
Blue Motor Finance
Blue Motor Finance is one of Europe's fastest-growing companies, having been on the Financial Times' 1000 Fastest Growing Companies in Europe list for a number of years. They're also known for their quick decision-making process through their use of innovative technology. Over 60% of car finance applications get their results in 60 seconds or less.
To start your application process, head over to Blue's customer portal to register. After that, you can apply online and access your car finance agreement at any time. It's a convenient way to check your payments, edit personal details, and even request an early settlement figure if you want to pay off your car finance early. For questions, Blue Motor Finance's customer service department is available from 8 AM to 6 PM Mondays to Fridays.
Factors Affecting Car Finance Rates UK
There are several factors affecting the car finance rate that the lender will offer you. Car finance companies evaluate your credit report and score as well as your income, outgoings, and financial situation as a whole. They'll also look into your credit history to assess the risk of loaning you the amount you wish to borrow.
If you have an excellent credit history and a high credit score, you have a better chance of being offered lower car finance rate. It's because the lender sees you as a low-risk borrower and that you would make payments on time every time throughout the duration of your car finance agreement. However, if you have a poor credit score and you've had some history of missing payments or defaulting on loans, your car finance application might not get approved. Some lenders might offer your car financing but at a higher interest rate.
Generally, the higher your credit score, the lower the interest rate that the car finance company would be willing to offer. So, if you'd rather improve your chances of being offered a better rate, take the time to boost your credit score by paying off outstanding loans, paying bills on time, and checking your credit report for any errors.
What is the Average Car Finance Rate?
It's difficult to give a figure that would represent the average car finance rate because the credit score of the applicant plays a huge role in the interest rate that the lender will apply. But to give you an idea, here's the average car finance rate based on the credit score range.
Deep subprime with scores of 449 and below: 25.05%
Subprime ranging from 450 to 649: 17.93%
Fair ranging from 650 to 699: 11:30%
Good ranging from 700 to 749: 5.06%
Excellent ranging from 750 to 850: 4.93%
How Do I Get the Best Car Finance Rate?
To get the best car finance rate, it's important to improve your credit score so you'll have the highest possible figure. Since lenders assess your application by checking your credit history and score, it's crucial to do what you can so that the car finance company will perceive you as a good payer and a low-risk borrower.
Apart from that, try to find a car finance company with the lowest annual percentage rate or APR. Don't just look at the interest rate but check the APRs because this figure includes other fees and charges. It will give you a better idea of how much financing a car is going to cost.
Want to find out the amount you need to budget every month to finance a car? Try the Carmoola car finance calculator for an estimate! 👍