What are the Best Cars for UK Cities?
Today's city cars are no longer those unappealing small vehicles that don't have much to offer. With the technological advancements over the past years, car manufacturers have truly made an effort to design and develop cars for the city that are comfortable, reliable, and practical. There are several choices when it comes to the best cars for the UK cities. If you're looking for the best city cars UK, here are our top picks! Let's explore 🔎
Best Small City Car
Kia Picanto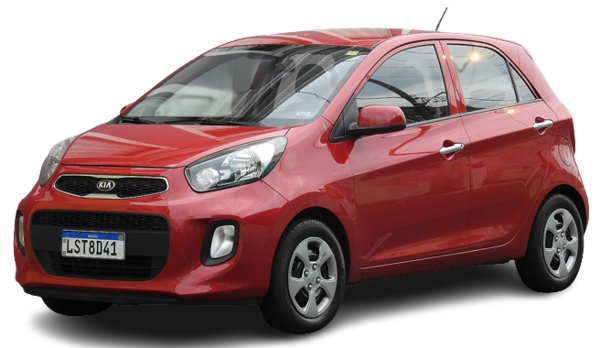 This small city car from the Korean carmaker Kia used to be sparse and boring in terms of the features it offered. However, since its release in 2017, the Kia Picanto has made a huge jump into becoming one of the most stylish, easy-to-drive, and well-equipped city cars for UK drivers.
It's also a practical vehicle because its price is competitive compared to other similar city cars. And being a small car, you don't have to worry about paying a lot for insurance as well as the everyday running costs. Two of Picanto's main competitors are the Hyundai i10 and the VW up! In terms of price and performance, these city cars are pretty much comparable to the Picanto.
One of the best features of this city car from Kia is its arguably the quietest car you'll drive. Kia has made a lot of improvements to Picanto's engine and chassis that even if it's idle or at a cruise, you won't hear much noise from it. The latest version is so much different from earlier ones in this regard.
When it comes to acceleration and speed, the Picanto can reach 62mph from zero in 13.8 seconds. This may not be so impressive but for a city car, what you want is the vehicle's ability to shift between speed limits, so the car's torque and tractability are what matters, and this is something you can expect from the Kia Picanto.
Best Electric City Car
Vauxhall Corsa-e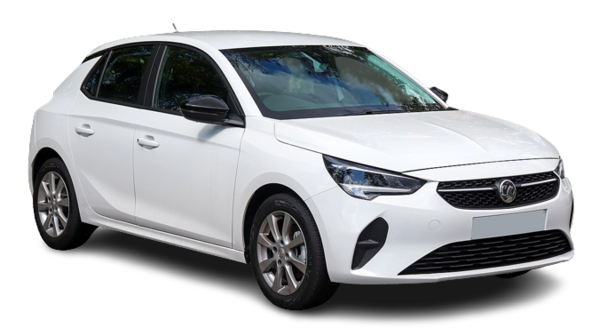 The Corsa-e is one of the best-selling electric city cars in the UK. It's no wonder because it's as straightforward as it comes. The Vauxhall Corsa-e is easy to drive, accelerates smoothly, and is also among the quickest city cars there are, reaching 62mph from zero in 8.1 seconds.
Of course, other cars, especially conventional combustion-engine cars, are much faster because they're not carrying a heavy EV battery pack in them. Even so, if you want a sporty electric city car, the Corsa-e is still an awesome electric vehicle to consider!
Vauxhall's Corsa-e is closely related to the Peugeot e-208. However, once inside, you'll see a huge difference between the two. The interior of the Corsa-e is somewhat conservative and conventional. In many ways, this is good because it will feel familiar to many drivers. It's also what makes this electric city car so easy to drive.
You won't have any issues trying to see the instrument dials because they're not placed behind the steering wheel. Many drivers also appreciate the fact that the Corsa-e has proper buttons and dials for air-conditioning control and not just touchscreen controls. As for interior space, even if the Corsa-e is a small electric city car, you won't have trouble feeling cramped inside if you're a taller person. You'll find that the head and legroom are comfortable and decent.
Since Corsa-e is an all-electric city car, charging time might be a concern. If you use a 7kW wall box, you'd have to plug it in for seven hours to reach 100% from empty. However, if you'll use a rapid charger, it can easily get to 80% in under half an hour.
Best City Car for Family
Skoda Octavia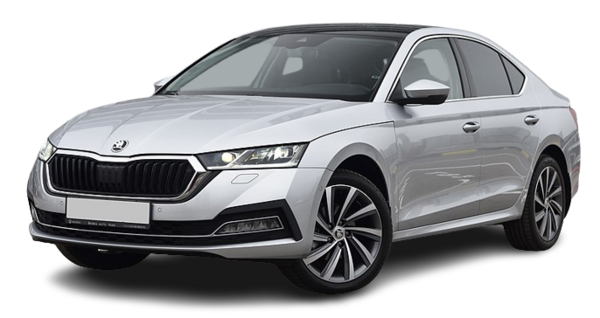 Skoda has really put its best effort into the Octavia. From the exterior style and design to the onboard tech and features, this city car for the family looks sharp and performs superbly. The Octavia is a spacious family car while still retaining much versatility as a hatchback that you can drive on city and on country roads.
What makes the Octavia one of the best city cars for the family is its great value as well as low running costs. It's a practical vehicle that comes with all the tech and features you need to have a fun and comfortable ride with your family. So, whether you're within the city or out on a great UK road trip adventure, the Skoda Octavia is a fantastic vehicle to drive. Ready to test drive the Skoda Octavia? You can choose from its line-up, which includes diesel, petrol, and plug-in hybrid models.
Best 5-door City Car
Volkswagen ID.3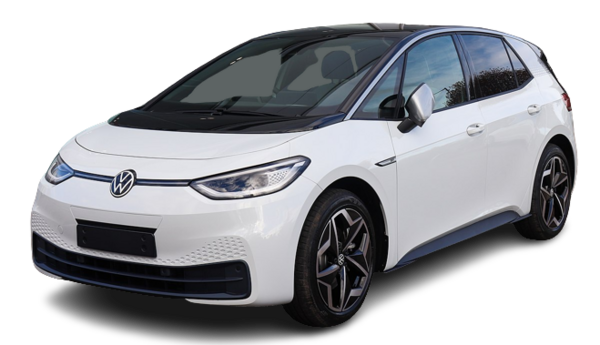 The VW ID.3 is among the best-selling full-electric hatchbacks on the market today. Volkswagen got the right combination of reasonable pricing, elegant style, top-notch comfort, and the practicality drivers look for in a city car. Buying an ID.3 won't break the bank, plus with all the features you can get from this reliable five-door city car, it's great value for your money.
Inside, there's ample space for the driver and passengers. The tech and equipment available are sure to keep everyone entertained, even on a long road trip. You might be wondering if this all-electric hatchback can take you to your road trip destination without any issues. This is something you don't have to worry about because you can drive the VW ID.3 up to 260 miles without stopping to charge.
Takeaway
The best city car depends on your preferences and driving needs. You may need a bigger car to fit the whole family, or maybe you'll be fine with a smaller city car if you'll be the only one using it. Many city cars now have full-electric versions that are environmentally friendly 🍃and are actually more practical in terms of running costs. Consider getting an electric vehicle to help reduce noise and air pollution in our cities. 😀