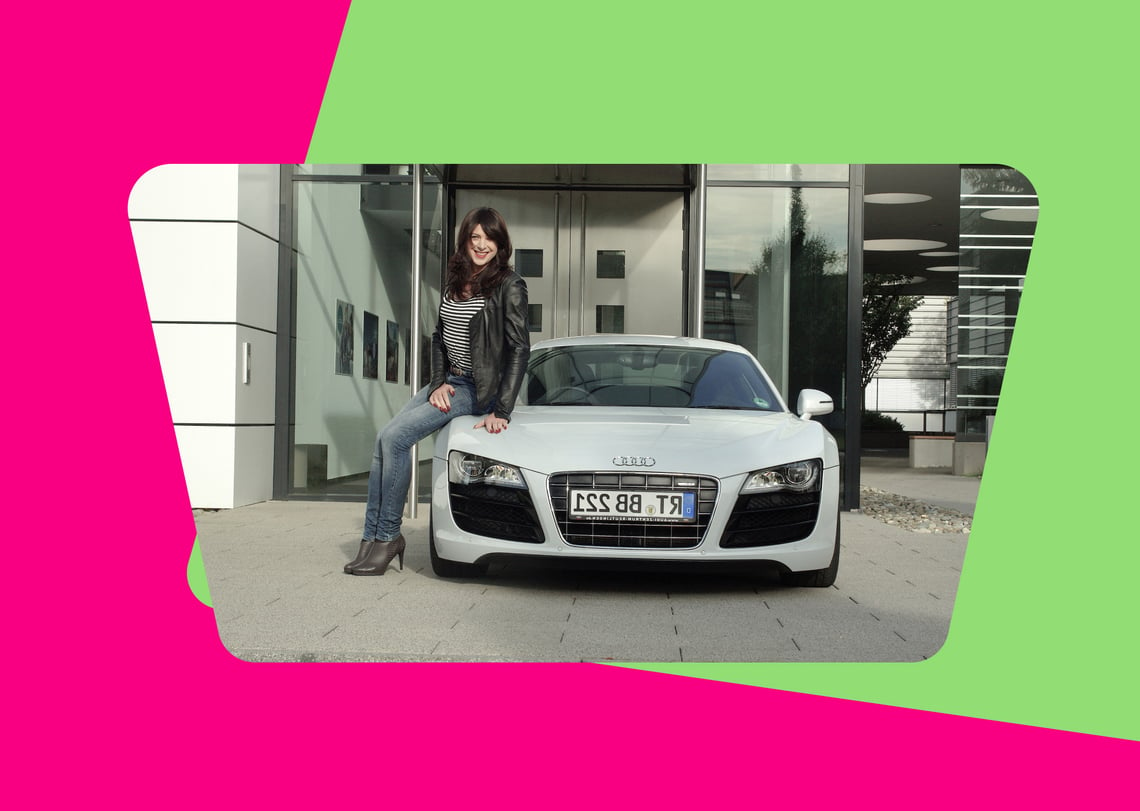 Is Hire Purchase the best way to finance a car? 🤔 Let's explore what this type of car finance has to offer so you'll know if it's the most suitable car finance product for you. Here are some of the most important pointers on how to buy a car with Hire Purchase car finance and get a good deal.
What is the Meant by Hire Purchase Agreement?
So are you wondering "what is the meaning of a Hire Purchase agreement?" A Hire Purchase agreement is your contract with a car finance company if you choose to finance a car in this way. With this agreement, the lender loans you money so you can buy the car you want and then you pay them back through a series of monthly instalments for a fixed term.
If you are wondering if Hire Purchase is the same as Personal Contract Purchase then do check out this useful article as there are fundamental differences. And did you know you can buy both new and used cars with HP.
To start, you first have to apply for car financing from a trusted car finance company like Carmoola. Once your application has been approved, (and Carmoola you will get a decision in the first 60 seconds on our app) you'll know the amount that can be loaned to you, and the corresponding interest rate that will be applied. You can then proceed to make the purchase. In most cases, you first have to put down a deposit. This initial payment is usually at least 10% of the car's price. You may also choose to pay more if you have the budget for it.
With a bigger deposit, you can reduce the repayment amount you have to pay every month. Also, since you're borrowing less money, you will also pay less interest overall. Basically, you only have to pay the deposit and then you can drive the car home. Just make sure that you don't miss any payments though, because the car finance company can repossess the vehicle and it wouldn't look good on your credit report.
How Much Should I Spend on a Car Hire Purchase?
If it's your first time financing a car, it's important to know how much you can afford with your current financial situation. Experts suggest the 20/4/10 rule which states that you ought to aim for a 20% deposit, get a hire purchase agreement for less than 4 years, and spend a maximum of 10% of your gross monthly income on your car expenses.
Although you can get zero deposit deals with HP, the bigger your deposit of course, the lower your monthly repayment amount. If you want to save money, and are happy to pay more each month, consider getting a shorter repayment term so you'll pay less interest overall. However, if you need to have a lower amount for the monthly instalment, you can get a longer repayment term but try to not go over four years.
Apart from the car finance repayments, make sure you don't forget other car-related expenses that you need to factor into your budget. This includes fuel, repair and maintenance, insurance, taxes, registration, and other fees and charges that might be applied to your purchase.
Can You Transfer a Hire Purchase Agreement?
Let's answer one of the questions that car buyers ask, "can you transfer a Hire Purchase agreement to someone else?" The short answer to this is no, you cannot transfer your contract to another person.
The reason for this is simple. The car finance company assessed your financial situation and credit report. The annual percentage rate that they offered you is based on the factors that are unique to your situation. It's not possible to apply the same car finance deal to another person who has a different credit report and score as well as financial standing.
If you find that you're having trouble keeping up with the payments for the car, the best way to go about it is to get in touch with the car finance company and explain your current circumstances. Some people might try to sell the car so they can pay off their loan, but this is not legal because until they've made the last payment, they're not the legal owners of the vehicle.
Before you start missing payments, call the car finance company immediately and ask what options you have in terms of cancelling the car finance agreement. Some lenders might offer a different arrangement whereby they'll extend the repayment term to make the monthly instalments more affordable for you. Do check with your car finance company so they can help you out if your financial situation is affecting your capacity to repay the loan.
Cancelling Hire Purchase Agreement
There is an option called voluntary termination where you can end the car finance agreement early. However, you should have paid at least 50% of the total repayment amount if you want to proceed with this.
If you haven't reached half of the amount, you may pay a lump sum to get to that midway point. After that, you simply have to return the vehicle and not worry about anything else. Just make sure that the car is still in good condition and there is no damage beyond fair wear and tear. Otherwise, you may have to pay penalty charges.
If you need to voluntarily terminate your Hire Purchase agreement, you may do so by writing to the car finance company. It's important that you write a formal letter explaining your circumstances and that you need to end your car finance agreement early. Keep copies of your correspondence with the lender for reference.
Takeaway
Buying a car with Hire Purchase car finance is a good way to make the purchase in a budget-friendly way. Just be sure that before you make any big financial commitment like financing a car, you've assessed your finances and that you're certain that you can afford to make the monthly instalments on time every time.
Want to know how much car finance costs? Try our car finance calculator so you can get an estimate! For questions about car financing with Carmoola, feel free to reach out to us. We're more than happy to chat! 😀🚘