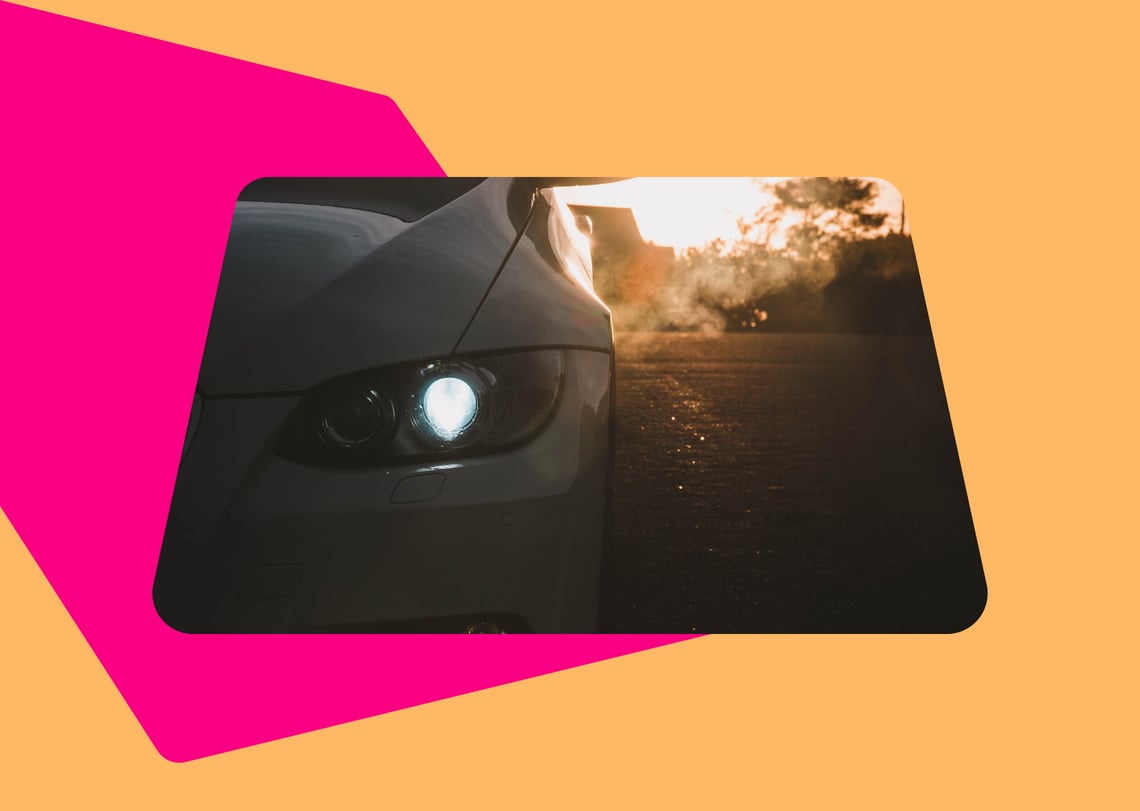 Have you ever wondered "can I transfer my car loan to someone else?" 🤔 Maybe you want to change your car finance agreement to be in your partner's name, or you want to help your child get their first car. Or maybe you want to take over the loan of a loved one who can no longer afford it. All reasons are valid, and indeed varied, however, you are highly unlikely to be able to transfer your car loan to someone else. Changing the name on your car finance agreement is called "fronting" and is considered to be a form of fraud in the UK. So, what are your options? Let's dive right in!
Transferring Car Finance and Fraud: Fronting
In the UK, it is completely illegal to apply for a car loan on someone else's behalf. This is actually called 'fronting' and it's classified as a form of fraud. All in all, you can't take out a car loan and then put the car in someone else's name, unless you've completely finished paying for it. And you can't apply for a loan on someone else's behalf.
Why, you ask? Well when your lender agreed to give you the amount of money needed to buy your car, they knew of your own personal circumstances. They will have performed a detailed and in-depth analysis of your credit score, your employment history, your source(s) of income, and more. If you then were to transfer your loan to someone else, your car finance provider would no longer know whether or not the person is capable of paying the loan back.
It's always crucial to be upfront about your intentions when you apply for car finance. If you don't, you'll risk committing fraud, which can get you a hefty fine, or worse. Even if you're worried about your circumstances and whether or not they could get you a loan, always be honest and communicate with your lender regarding any difficulties like a poor credit history or low income.
How Can I Get Rid of My Car Loan?
As mentioned above, your car loan is completely specific to your personal circumstances, which means you're not allowed to transfer it to someone else. However, this doesn't necessarily mean that you have to stick with your car loan until you've paid the whole thing off each month. There are actually a few different solutions you could go for.
Settle the Remaining Balance
The easiest way of transferring your car's title to someone else is by settling the remaining balance on your car loan. Then, you'll be able to create a new car finance agreement in someone else's name.
If you want to settle the remaining balance on your car loan, you'll have to ask your car finance provider for an early settlement quote - the interest will be reduced or even disregarded because you're paying everything back earlier than expected. However, your lender is within its rights to charge interest, so don't be surprised if the settlement figure is slightly higher than anticipated.
If you're thinking about settling your loan early, bear in mind that you can request your early settlement quote without being obligated to actually settle. It's a great tool for knowing where you stand at all times. Here at Carmoola for example, you can access your settlement figure anytime within our app. Easy peasy!
Your settlement quote will usually remain valid for 28 days after you receive it, which will give the person you want to transfer your car title to enough time to get a loan pre-approval for that amount. You'll be able to use that loaned money to settle the outstanding loan, which will then show as being settled and paid on your credit score.
Even though most lenders won't allow you to transfer your car finance agreement to someone else, they might be able to help you figure something out. If you reach out to them, you may find they have some guidance and advice. In any case, it's important that you keep them updated to avoid any risk of fronting. They also might offer a cheaper rate to the person you want to transfer your car title to, so it's worth checking out.
The Advantages of Having a Guarantor
If you're applying for a car loan and you're worried about making your payments on time every month, you could choose to go for a guarantor loan. A guarantor loan is when you name a reliable person as a guarantor on your loan - this will be someone who your car finance provider can reach out to in the event of a missed payment. In fact, guarantor loans are extremely common, especially for applicants who have a poor or limited credit history or little to no proven source of income.
If you have a car loan and you miss a payment, your credit history will be affected, and the negative results can remain for years down the line. That's why it's important to take precautions, according to your personal circumstances. If your guarantor has a better credit history than you, and/or a higher source of income, you'll have more chances of being approved for a car loan too. But always make sure to consider in advance whether you will be able to afford the repayments for the entire term of the loan.
Takeaway
The most important thing to remember is that it's crucial to be upfront with your car finance provider. Financial setbacks and hardships happen to all of us, so your lender will most likely understand if you need to come up with a new plan.
You could also consider refinancing your car loan if you're not in a position to be able to take care of your monthly payments. This involves finding and applying for a new, cheaper finance deal, either with your lender or another one. You might have some fees to pay for early settlement, but these might be out-weighed by savings on your future monthly instalments.
Hopefully, you'll find lower monthly payments and be able to use any positive equity on your car's deposit in the new agreement. In car finance, equity is the price difference between the value of your car when it was bought and any remaining balance on your loan. If the value is more than what you owe, you'll have positive equity, but if you owe more than what the car costs, that will be negative equity. You can find out more about equity here.
It's also important to make sure you know about all the implications - knowledge is power, right? You can check out our regularly updated Carmoola blog for the best tips and tricks, and industry secrets about car finance. We're here to help, and offer competitive refinancing rates! 😊