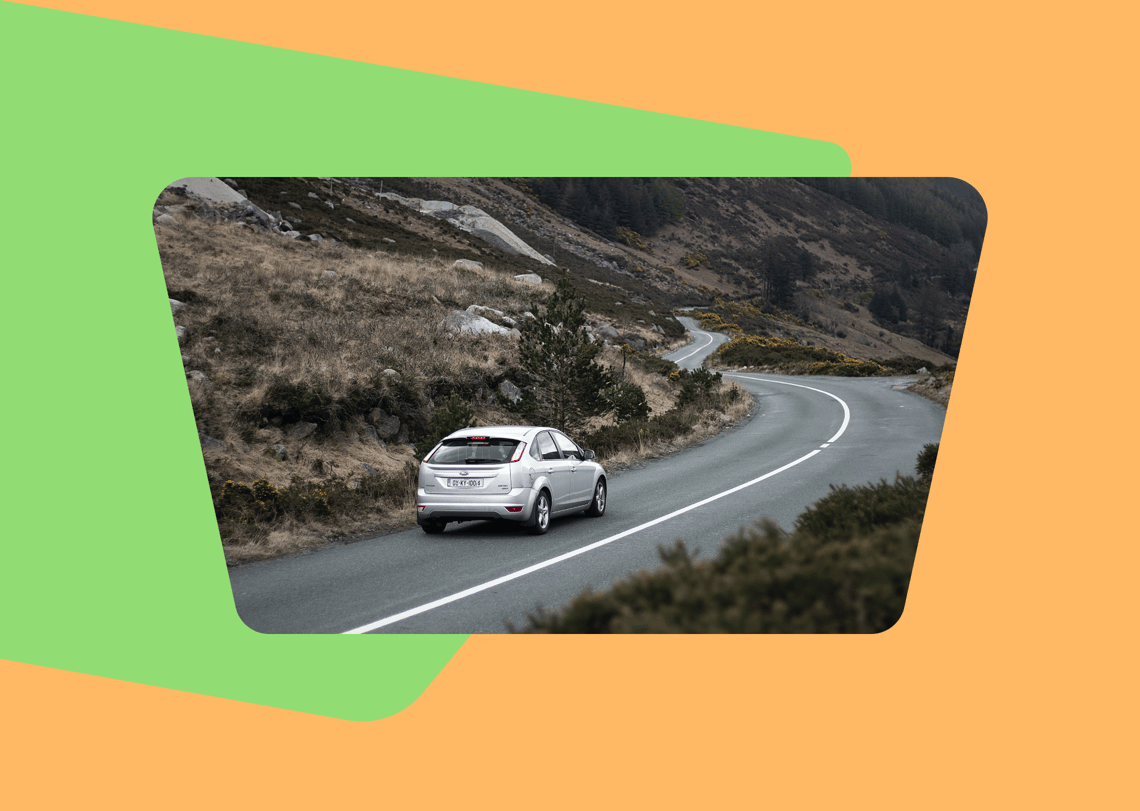 Are you about to buy a new car and find yourself asking lots of questions, like "will I get insurance with my car finance?" or "do I need car insurance for a financed car" 🤔 If it's the only topic currently on your mind, then you're in the right place. When purchasing a vehicle, there are many aspects to consider, including road tax, registrations (if it's brand new) and, of course, insurance. Drivers in the UK are legally required to have car insurance before taking their car on the road.
As you shop around for car financing options, you probably wonder whether car finance comes with insurance bundled in, or if it's something you need to arrange yourself. Whilst not all financiers provide insurance, some do indeed offer these packages to their clients.
It may even be possible to consolidate monthly payments with one company to include loan amount and insurance. This combination often looks like a good deal – and might save you some money – but it can also translate to higher monthly payments. As with everything, you should check out your options for the best deal.
Let's examine how car finance integrates with insurance costs.
Who Can Get Insurance With Car Finance?
There may be some financed car insurance requirements,
lenders can provide car insurance for financed cars with free options specific groups of people.
Young Drivers
First-time car buyers, especially young drivers between 18-24 years, are considered high risk by insurance companies. Because of this, they're charged higher premiums. Car finance companies might come to their rescue by offering a package that includes free insurance for around 12 months.
This deal covers the driver for the period and reduces the hassle of seeking insurance with a third-party company.
Specific Car Buyers
Manufacturers such as Peugeot offer a comprehensive car finance deal with free insurance on a package known as Just Add Fuel. This deal includes auto finance plus servicing, tax, breakdown costs, and insurance, all in one monthly payment.
These brands offer different agreements to boost client loyalty. By including insurance for first-time buyers, they hope to encourage customers to stick to their brand for more incentives in the future.
This deal only covers a few car models and could vary from vehicle to vehicle. Insurance usually only covers smaller cars, which have a lower insurance risk. The manufacturer adds the discount to your car finance repayment for one year.
What To Consider When Getting Insurance With Car Finance
Car buyers might choose to go for car finance deals that include insurance due to the convenience of single payments. However, there are several things to consider before signing up for this type of agreement.


You Will Incur High Monthly Payments?
The car loan and insurance cost mean you will make higher payments each month. Even free insurance for first-time drivers might be reflected in the interest rate, for example. Essentially, you want to make sure that your monthly payments don't increase considerably where the manufacturer promises to include insurance in the finance.
The Deal Is Limited To New Vehicles
If you plan to buy a used vehicle, car finance deals with free insurance may not always be the best choice. Most plans such as Just Buy Fuel are limited only to new cars, which will obviously be more costly than, say, a six-month-old car.
On top of this package, the manufacturer can add more discounts to make it more attractive. If you are buying a used car, it's still often cheaper to get insurance from an insurance specialist. As always, the advice is to shop around!
Younger Drivers
These drivers are considered high risk because of little or no credit history. They also have limited driving experience, which attracts high premiums from insurance firms. Car finance companies and manufacturers offer these packages to make it easier when applying for a loan.
There Are Terms And Conditions
Like any agreement, car finance with insurance contracts comes with its own set of terms and conditions. Before signing up, it's best to make sure you completely understand the expected monthly payments, including the interest rates. As a young inexperienced driver, scrutinise every detail in the contract to confirm the numbers are correct and acceptable to you.
The little black box
When it comes to requirements for the drivers, some manufacturers may ask you to install a black box to monitor your driving. This is an option with many insurers that will reduce your premiums if you drive responsibly throughout the year.
Are There Better Deals?
When shopping for a car finance deal, always consider that there might be other, better deals available. Research the different offers and discounts offered by lenders before settling on one. You might find out it's much cheaper to get separate insurance depending on the car you need to buy.
Look out for multi-car discounts if someone else has a car in your family or home. You can sometimes get a better deal or discount if you have, for example, home insurance. Also, check out the comparison websites for a quick assessment of the best deals you can get.
You May Be Limited To A Personal Contract Purchase (PCP) Plan
Car finance deals that include insurance could limit you to buying the car via a PCP plan. With this option, you need to make a downpayment and spread the remaining amount over months and years, with a final larger (or "balloon") payment at the end if you keep the car. Find out more about PCP deals.
However, if you go for insurance from a separate company, you need to inform them that you don't own the car. With a PCP deal, the lender has ownership until you finish making the loan payments.
The Deal Could Come With More Benefits
When getting a free insurance package like the one offered by Peugeot, you benefit from more incentives. On top of the insurance costs, they cover road tax and service charges.
These benefits might save you more money, especially for new drivers. They can spread out the total costs over several months and can be more manageable.
However, this option can also be more expensive under different circumstances. Therefore, you should weigh your options before settling on car finance plans that come with insurance. Remember, research is key!
Insurance with my car finance
Finding car finance options that suit your needs is very critical. Once you sign the agreement, you are required to keep up with the monthly payments.
If you are a young driver and just got your first car, there may be an option to get your car finance deal, together with insurance, from one provider. This plan saves you time spent looking for an insurer and can be a great option. However, this plan also comes with its terms and conditions. Therefore, it's advisable to do your research properly. 👍