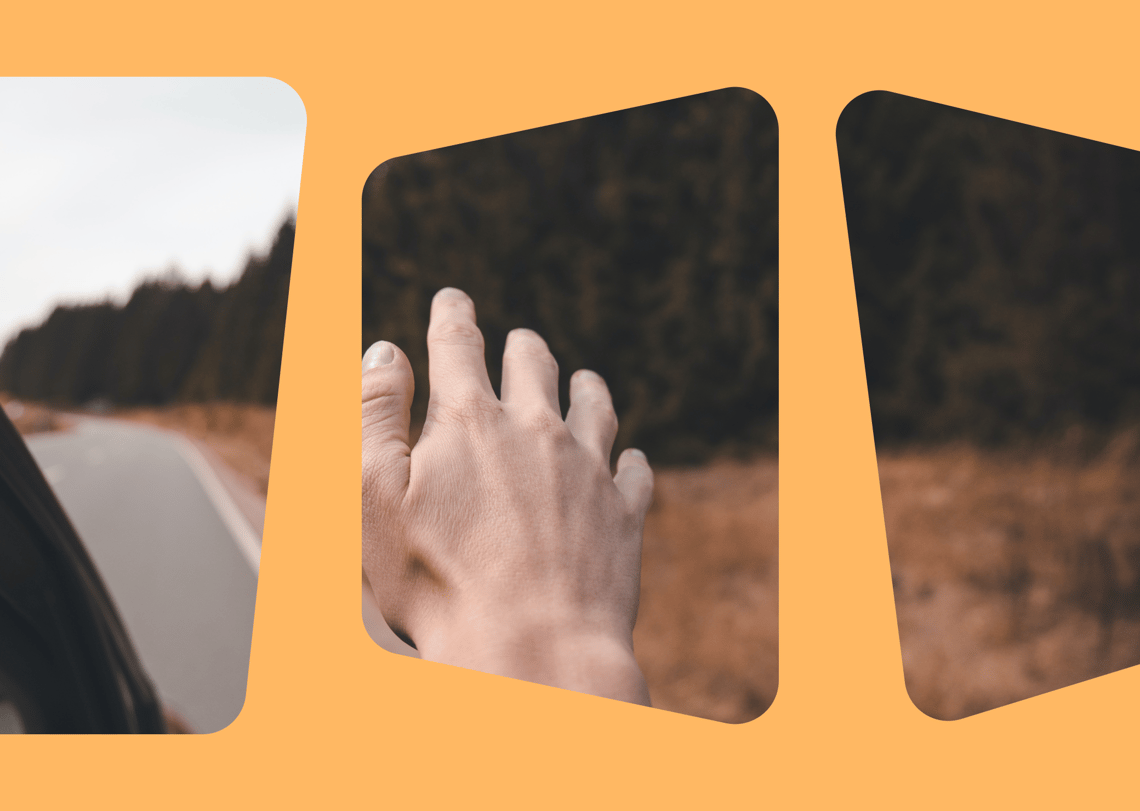 Buying a car is an expensive process, so it's really important that your financing is in order. One of the main ways people pay for their motor is with car finance from the dealership or a loan with the bank or specialist lender. Which one should you choose? We've put this guide together so you can make an informed decision about how to pay for your dream car.
What To Consider Before Choosing Car Finance Or a Loan
It's car loans vs car finance - see which one comes out on top! Truth be told that both options have pros and cons. So before you get the keys to your car, here are some handy tips to help you make an informed decision.
Interest Rates
Higher interest rates mean you can expect to pay higher monthly repayments on the car finance or loan. Ideally, you should aim to find finance – whether it's a loan or car financing like PCP or HP – offering a competitive interest rate. Generally speaking, the more you borrow, the higher the interest rate. Therefore, you should consider how much you're willing to pay for the car from your own pocket to bring down the borrowed amount. A good credit score also increases your chances of accessing finance with lower interest rates.
Think about the type of car you want to buy
When it comes to car loans vs financing, you should think about whether you want a new or used car. Car financing with the dealership may be a better option if you want a brand new vehicle. That's because they have specific deals tied to PCP and HP finance where you can get a brand new car with a smallish deposit.
Find out more about PCP and HP financing
If it's a used car you're after, then a loan from the bank or specialist lender might be the way to go. Used cars typically cost less than brand new vehicles, so you can borrow the entire amount via a loan and buy the car outright, making the repayments to the lender.
Find out more about getting a car loan
Compare The Two Options
If you are undecided between a car loan and financing, it's essential to take your time before settling on one. When you have all the information, make a list of pros and cons for each.. Be sure that the total cost is within your budget, both in the short and long term, to ensure you can afford to pay off your loan. In your car finance vs loan comparison, ensure the "trade-offs" are worth it.
Car Finance Vs Loan
You can get a loan to buy a car by applying to your bank or specialist lender like Carmoola. If you have an excellent credit history, you will be pre-approved by the bank and get a quote with a recommendation to take to your dealer. While a pre-approval is not a guarantee that you will receive the loan, it provides you with the vital information you need, such as the total loan amount, interest rates, and repayment terms.
A pre-approval allows you to only negotiate the price at the dealership. Some banks and credit unions might limit the type of car you should get in terms of age and mileage.
On the other hand, you can sign up for car financing at the dealership. With this plan, you pay a deposit, and the lender finances the rest, which you have to repay each month. Dealers make money from car finance plans and sometimes offer competitive deals with lower interest rates than a bank.
Car finance plans are often flexible and appeal to customers who might not necessarily have an excellent credit rating. Any legitimate dealership will present you with their annual percentage rate (APR) to clarify the costs involved before signing up for this plan. It's always good to use the APR for direct comparisons.
With car finance, you can opt between hire purchase (HP), personal contract purchase (PCP), or personal contract hire (PCH). Before settling on one, compare the terms and conditions of each - plan carefully.
Pros Of Car Finance
Credit Consideration
If you have a poor credit rating, car finance might be the best option for you. By using the car as collateral, they can offer more consideration to their customers. If you are getting dealership financing, the lender receives the funding on your behalf. Therefore, they handle the paperwork.
Low Deposit
If you are going with HP or PCP, your deposit can be as low as 10% of the total cost. Therefore, once you decide on the car, you can pay the down payment as soon as possible and get your vehicle.
Flexible Terms
When you compare car finance vs loan repayments, car finance has more flexible repayment terms. Depending on your financing plan, this can be between 12 to 60 months. As you negotiate with a dealer, it's essential to note that the rates are not always fixed; there's room to haggle about the costs.
Cons Of Car Finance
Extra Costs
A car finance deal comes with terms and conditions such as mileage limits, and charges for wear and tear on the vehicle. Once you go above these set mileage limits, or if there is damage to the vehicle, the financier will charge you extra final fees to cover that.
Car Ownership
With a plan like HP or PCP, you don't own the car until you finish making all the payments. Therefore, you can't alter or sell the vehicle until you fully pay.
Pros Of A Loan
Cheaper Alternative
Buying a car entirely with cash upfront is a challenge for most people. A loan is usually a more realistic alternative.
No Collateral
Unlike car finance, loans are mostly unsecured. This means your loan is not attached to your car. With a good credit history, you can usually get a loan easily and won't risk losing the car if you default on payments.
Easy Access
If you are a member of a bank, getting a loan is much easier, as they know more about your circumstances. The financing can be arranged face to face, over the phone, or on the internet.
Modifications
You own the car outright when you buy it with a loan. That means, unlike car financing, you're free to make modifications to the car and can tweak and change aspects without breaking the terms and conditions of the contract.
Cons Of A Loan
Expensive Interest Rates
The bank or financial institutions usually charge higher interest rates because the loan is unsecured. Therefore, it may be more costly. And the period over which you can borrow is often shorter.
May Have Delays
Once you apply for the loan, it might take a long time before you receive the funds. This is certainly the case if you apply with a bank, but you can speed up the loan process if you're applying for finance with a specialist loan company.
Summary
When deciding between car finance and a personal loan, weigh up the advantages and disadvantages of the two plans. To make an informed decision, analyse whether you have a good credit score, can afford the repayments, look at the various interest rates/APRs, and think about the period over which you wish to borrow. So good luck, do your research and find the very best deal for you! 👍