A Look Inside Lewis Capaldi's Car Collection
Lewis Capaldi, the heart-tugging voice behind the chart-topping 'Someone You Loved', has taken the music world by storm. Achieving over 11 million Spotify listeners each month 😮, the humble 26-year-old Scotsman has remained admirably down-to-earth. With a net worth of around £8 million at the time of writing, Capaldi's car collection is modest yet impressive. He even shares a vehicle with his dear mum!
So, let's pull back the curtain and explore the humble cars the Glastonbury legend likes to drive.
Range Rover Sport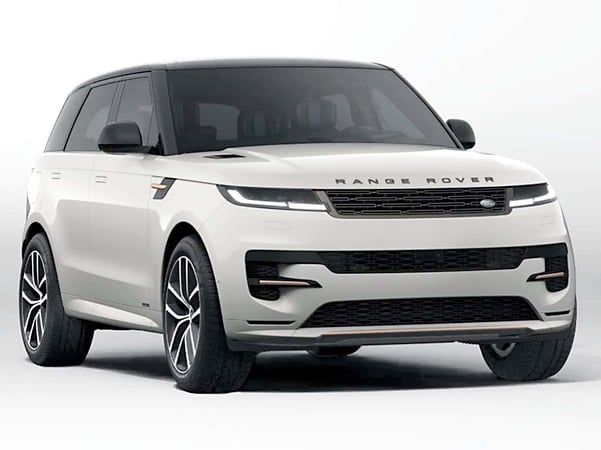 Picture a perfect SUV with boundless vigour and exceptional off-road prowess. That's the essence of the Range Rover Sport featured in Lewis Capaldi's car collection. A perfect fit for those who appreciate luxury but still have an eye on their budget, the Range Rover Sport brings a taste of opulence without breaking the bank.
Boasting a versatile choice of powertrains including a hybrid inline-six, a plug-in hybrid, and a formidable twin-turbo V8, the Range Rover Sport is a mechanical marvel. Step inside and you'll find a meticulously designed, lavish cabin, brimming with top-of-the-line amenities. Add to this its superior handling, and you've got a vehicle that not only stands among the elite in Capaldi's garage, but also holds its own among the finest SUVs on the market.
Mercedes Benz G Wagon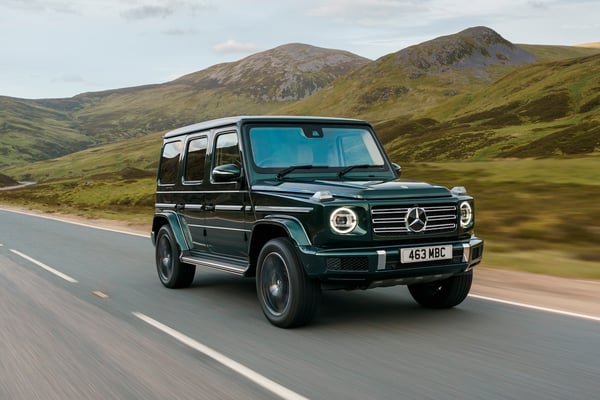 Occupying a coveted spot in Lewis Capaldi's car collection is the G Wagon, formally known as the Mercedes-Benz G550. This iconic SUV, a favourite among celebrities, stands out with its alluring design accentuated by its solid, boxy frame that hints at its rugged capabilities. Inside the G Wagon, luxury takes centre stage. Every conceivable amenity is incorporated into a meticulously crafted cabin, making each drive an opulent experience.
At its heart, the G550 houses a powerful twin-turbo V8 engine, churning out a hearty 416 horsepower. This high-octane engine allows the SUV to sprint from a standstill to 60 mph in a swift 5.6 seconds. With its blend of potent performance, lavish interior, and timeless style, the G550 is more than just a vehicle - it's a statement, a companion ready to take on the world at a moment's notice
Ford Fiesta

Interestingly, despite his fame and fortune, Capaldi still splits driving duties with his mother in their shared mint-green Ford Fiesta. A symbol of British automotive heritage, the Fiesta continues to be a 'real-world' favourite for its all-round competency and engaging driving experience.
The Fiesta masterfully blends comfort, refinement, and practicality, while packing in an abundance of standard features. Notably, its nimble handling injects a dash of excitement into even the most routine commutes. The latest model of this iconic car has seen significant enhancements to cabin quality, infotainment, and overall space, making it the best version of the Fiesta to date.
However, if want to own a Fiesta, you'd better buy one quickly. Ford has officially halted production of this versatile and reliable vehicle as of 2023, marking the end of an era.
Turn the Key to Your Dream Drive
What we, and millions of fans across the world, love about Lewis is his humble, down-to-earth nature. While many celebrities fill their garages with flashy, high-end vehicles, Lewis's own car choices show the same genuine and humble personality that he's known for.
Whether you're an up-and-coming music star, or a longtime car enthusiast, having the right set of wheels can be a game-changer. Models like the G Wagon and Range Rover Sport in Capaldi's collection might seem out of reach, but they don't have to be.
Carmoola is here to turn your dream of owning a new set of wheels into reality. Applying for our finance options couldn't be easier. Simply answer a few short questions and receive a decision in as little as 60 seconds. There are no phone calls to make, or any forms to fill out and send off in the post. Our entire process is carried out fully online. Learn all about how our finance works to see just how easy it is.
We provide customised finance solutions that cater to different budget ranges and requirements. Why wait to enjoy the thrill of a luxury SUV or the reliability of a family hatchback? Apply for car finance with Carmoola now and soon you could be behind the wheel of a shiny new vehicle. 🚗