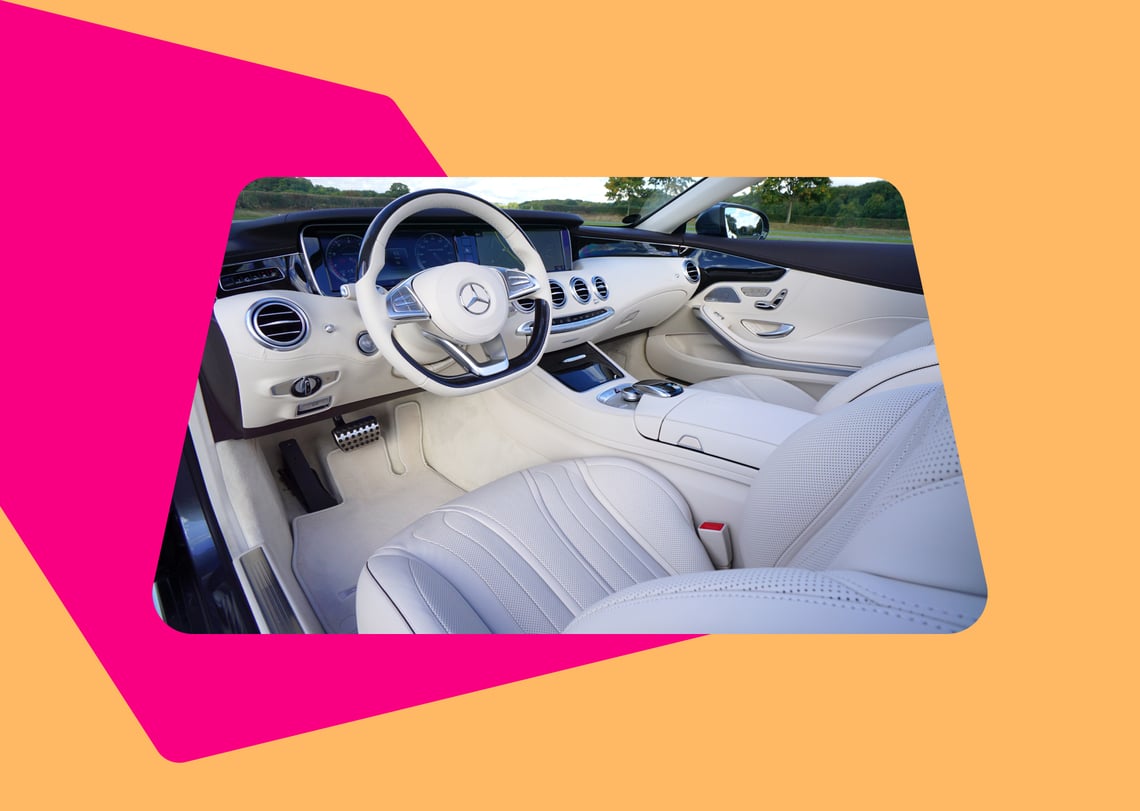 With a big purchase like buying a car, you will want to get the best low interest rate car finance deals so you can save as much money as possible. But how do you find a low-rate car finance offer? Lenders advertise representative annual percentage rates but the figure might be different when they have already assessed your car finance application and provided you with a quote. There are several factors that can affect the interest rate that lenders offer but there are steps you can take to get the best low rate car finance deals. If low monthly repayments are your priority and you don't necessarily want to own the car forever you might like to find out more about PCP deals, but read below to find out about the best interest rates and how to compare deals.
How Do Car Finance Interest Rates Work?
What exactly is a low-interest rate for car finance? The answer to this greatly depends on the type of borrower, meaning whether you are a low-risk or high-risk borrower, what your credit score is, as well as your financial situation, among others. Typically, car finance applicants who have excellent credit scores qualify more for deals with low-rate interests because the lender perceives them as good payers and would be less likely to default on the loan.
On average, a borrower with a score of 720 or higher gets offered car finance deals with interest rates of 3.65% for a brand new car. Car finance applicants with scores of 579 or lower usually receive offers of 14.39% interest rates. As you can see, your credit score plays a vital role in getting a low rate APR for car finance. While other factors that lenders consider are beyond your control, there are steps you can take to improve your credit score so you'll be offered better car finance deals.
How to Get Low Rate APR Car Finance Offers
Know How Much You Can Afford
Many experts suggest that the amount you ought to set aside for your car finance repayment shouldn't exceed 10% of your monthly income. Before you visit a showroom or shop for a car, it's best to have a number in mind on how much you can allocate for the car payments. Along with that, it would be wise to also include other car-related costs such as insurance, tax, breakdown cover, and fuel.
When you know your budget, it will be easier to narrow down the list of cars that you can choose from. This way, you won't be overspending on the car and risk missing payments or defaulting on your loan. See to it that you stick with your budget when shopping for a car. You can use online sites that provide estimates of car prices. You might also want to consider getting a used car since it usually costs a lot less than a brand new model.
Assess Your Credit Report
The credit scores of car finance applicants serve as a determining factor in the interest rates that lenders offer. It might be hard to get low interest car finance for those with bad credit ratings. Your credit score is a figure that represents how trustworthy you are as a borrower and whether you are reliable when it comes to paying back your loans. With car finance, it will be advantageous to you if you have a high credit score because you'll have a better chance of being offered a lower interest rate.
Before you apply for car finance, check your credit score first so you'll have an idea of how your application will do when the lenders evaluate it. If you see that you have a low credit score, you may want to consider taking steps to improve it first. You can do this by paying off current debts, updating your address by registering in the electoral roll, working on lowering your credit utilisation ratio to 30% or less if possible, and making sure you pay your bills on time.
Use a Car Finance Calculator
While getting car finance requires some math and calculations, don't be intimidated by it. Nowadays, there are car finance calculators that you can use to know whether a deal is good or not. If you have a list of car finance companies in mind, do check their websites and see whether they have car finance calculators. Make sure you use them so you'll have estimates of how much financing a car with them is going to cost you.
Some of the factors you need to consider are the annual percentage rates, car finance repayment term, your deposit, and the price of the car you want to buy. When you have these figures, it will be much easier to play with the car finance calculator and make adjustments so you'll be able to arrive at a figure that suits your budget.
Don't Be Afraid to Negotiate
Interest rates for car finance can be negotiable, just like the price of a vehicle. If you have an excellent credit score, a great record in making loan repayments, and you're doing well financially, you might just have a shot at getting a better car finance deal. So, go ahead and try negotiating for a lower interest rate.
Another way you can put yourself in a good position to negotiate is if you pay a big deposit. If you can afford to put down a substantial amount of cash for your deposit, it can influence the interest rate that the car finance company will offer you. Other than that, a big deposit also means a smaller monthly repayment amount and you'll also pay less interest overall since you're borrowing less money from the lender.
Takeaway
Interest rates for car finance mainly depend on the borrower's credit score. The average interest rate can be lower for borrowers with high credit scores. Conversely, borrowers with poor credit scores will most likely be offered higher interest rates. To get the best chance of getting better car finance deals, work on boosting your credit score, shop around for good offers, compare APRs and consider buying a secondhand or older car. This will not only save you money but also you will lose less in the fast depreciation of new or almost new cars. 🚗