Miley Cyrus Buys Flowers, But What About Cars?
With a career that kicked off before she'd even hit double digits, Miley Cyrus has been lighting up stages and screens for well over two decades now. Daughter of renowned country crooner Billy Ray Cyrus, Miley's eclectic musical style and chameleon-like genre hopping, have made her a standout star in the global music scene.
Following her breakout role as Disney Channel's Hannah Montana, she's been flying high, currently sitting pretty with an estimated net worth of around £120 million at the time of writing. The result of this enormous success? A lifestyle as lavish as they come, and yes, a garage teeming with some seriously impressive wheels.
Miley's garage is turning as many heads as her music, proving she's not just a talented singer and actor, but also a connoisseur of fine motors. From sleek sports cars to luxury sedans, here's the cars she has chosen to splurge on throughout her career.
Infiniti G35 Coupe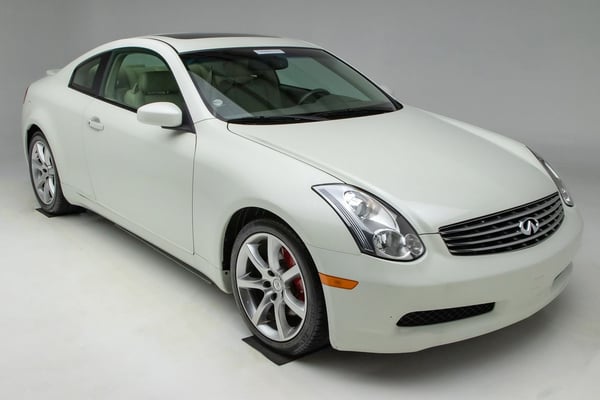 The Infiniti G35 Coupe, a nifty number from 2005, was Miley Cyrus's introduction to the automotive world. With a performance-driven, yet comfortably poised 3.5-litre V6 engine under the bonnet, the Japanese-made G35 Coupe combines power, comfort, and reliability in one sleek package.
This car, rumoured to have cost young Miley around £23,000, clocks 60mph in a swift 5.4 seconds, and has an impressive top speed of 155mph. While the interior may not have been up to snuff compared to its rivals back then, the Infiniti G35 Coupe was a solid starter choice for the up-and-coming star.
Chevrolet Camaro ZL1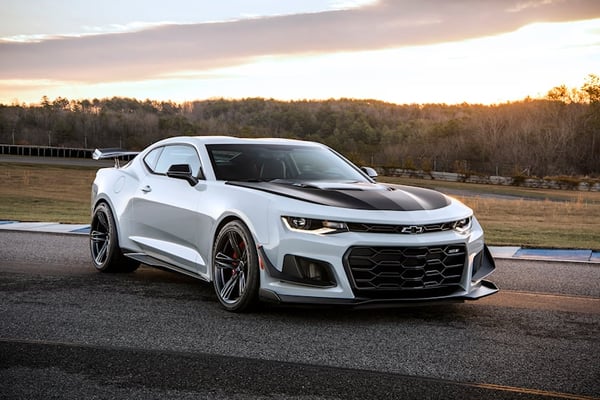 Taking a step up on the power scale is the Chevrolet Camaro ZL1 - a true American muscle car. This torquey titan, complete with a Corvette-borrowed engine, signals Miley's transition from newbie driver to a speed-savvy pro.
With a price tag of around £53,000, the Camaro ZL1 brings an adrenaline-pumping 650hp and 650lb-ft of torque to the table, thanks to its gargantuan 6.2-litre supercharged V8. This raw power propels the car from 0-60mph in a dizzying 3.5 seconds, topping out at a blistering 198mph. It may lack some luxuries, but its specs more than compensate for thrill-seekers.
Tesla Model S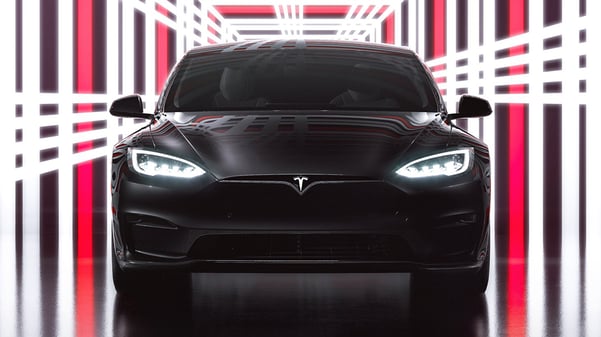 Never one to shy away from the spotlight, the Tesla Model S is a favourite among environmentally conscious celebs, and Miley Cyrus is no exception. She swapped gas-guzzling for green driving with this shiny black electric sedan, shelling out approximately £67,000 for the pleasure.
The Model S, a brainchild of Elon Musk, takes emission-free driving to the next level. Its twin electric motors deliver a potent 416hp and 443lb-ft of torque. A nippy 5.4 seconds is all it takes to hit 60mph, with a top speed of 130mph. Offering impressive performance alongside sustainable tech, it's no wonder Miley added this electric charmer to her collection.
Mercedes-Benz ML 450 Hybrid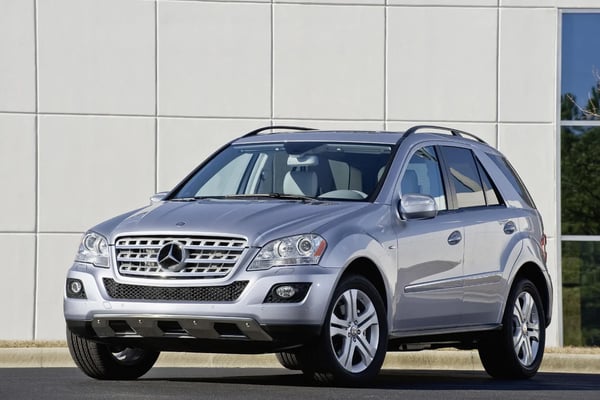 Cyrus isn't just about speed and luxury; she also shows a sense of environmental responsibility with the Mercedes-Benz ML 450 Hybrid. This SUV, akin to a greener version of the lavish S-Class, blends opulence with sustainability. Its hybrid system, pairing a 3.5-litre V6 with dual electric motors, generates a respectable 341 horsepower and 381 pound-feet of torque, offering a blend of smooth driving experience and adequate highway performance.
Porsche Cayenne GTS
A birthday surprise of a lifetime, Cyrus received a powerful and chic Porsche Cayenne GTS on her 16th birthday. The vehicle, chosen in a sleek black shade, stays in her collection to this day. Powered by a 3.6-litre twin-turbocharged V8 engine, this SUV churns out 434 horsepower and 443 lb-ft of torque, reaching speeds up to 167 mph and sprinting from 0-60mph in just 5.9 seconds.
Maserati Quattroporte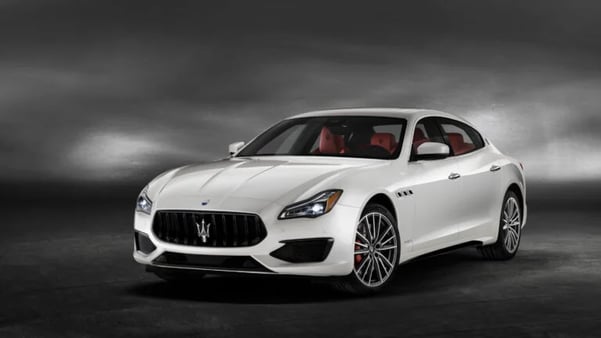 Cyrus' collection also houses the uniquely stylish Maserati Quattroporte. Despite the slightly reduced luxury features compared to its competitors, this Italian performance sedan compensates with its fierce performance and spirited driving dynamics. The Quattroporte's 3.0-litre V6 engine serves up 404 horsepower and 406 lb-ft of torque, enabling it to sprint from 0-60mph in 5 seconds, with a top speed of 203mph.
Mercedes-Benz SL550 Convertible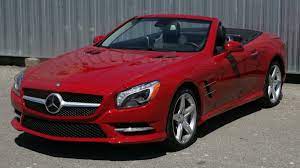 The convertible version of the illustrious SL range, the Mercedes-Benz SL550, also graces Cyrus' garage. In classic black, this vehicle combines grandeur and power with its twin-turbo V8 engine. Delivering 429 horsepower and 516 lb-ft of torque, the SL 550 showcases a top speed of 155mph and dashes from 0-60mph in 4.1 seconds.
McLaren MP4-12C

The jewel in Cyrus' automotive crown is undoubtedly the McLaren MP4-12C. This sublime vehicle, known for its butterfly doors and thrilling performance, is the priciest and most exotic car in her collection. Its 3.8-litre turbocharged V8 engine produces 592 horsepower and 443 lb-ft of torque, catapulting the car from 0-60mph in a staggering 3.2 seconds, with a top speed of 207mph.
Finance Your Dream Car with Carmoola
Impressed by Miley Cyrus's dazzling collection of cars? While some models may be out of reach for the average driver, you could snag your dream car with Carmoola.
Carmoola makes the process of buying your new car as easy as humming along to your favourite Miley track. Whether your heart is set on a practical hybrid like the Mercedes-Benz ML 450, a sleek sports car like the Porsche Cayenne GTS, or even an electric luxury ride like the Tesla Model S, we're here to help make it happen.
Our user-friendly platform offers flexible finance solutions tailored to your needs. So, no matter what kind of vehicle you're dreaming about, we've got you covered.
Discover more about how our car finance works to see just how easy we make getting the funding you need. The entire process is carried out online or in-app for added convenience and you'll receive a decision in as little as 60 seconds. 😃