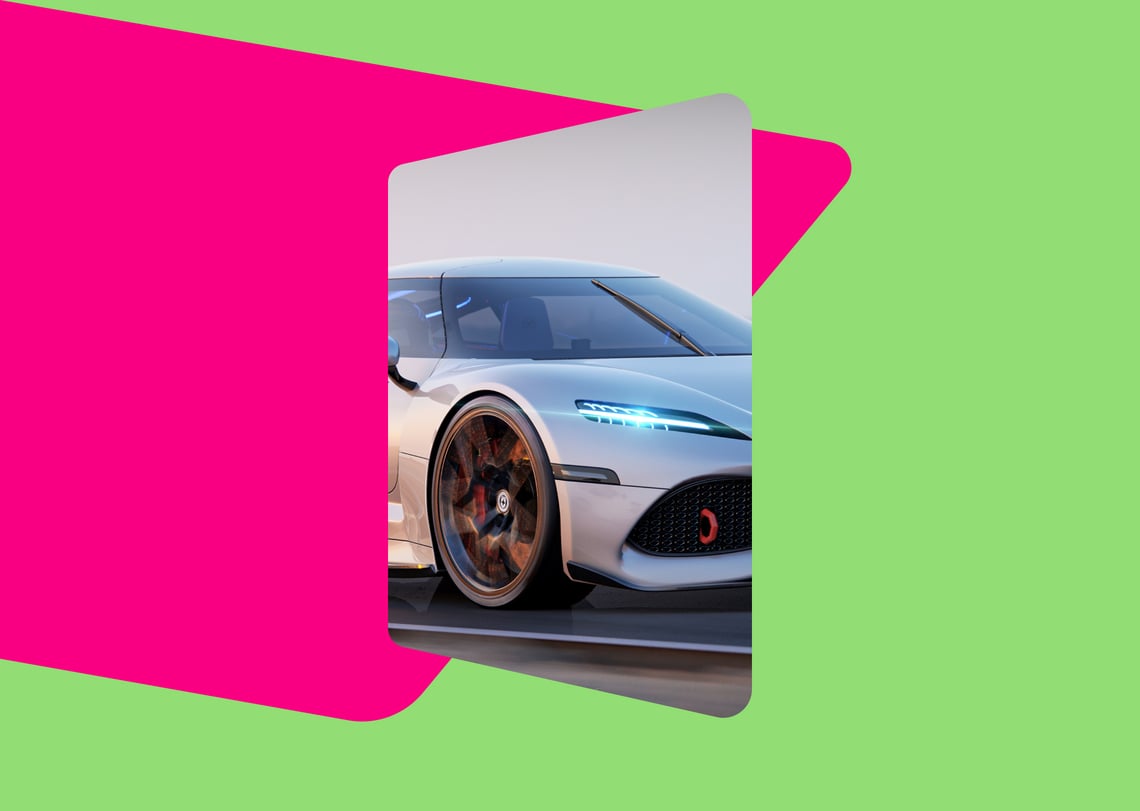 Are you considering getting second-hand electric car finance? The great news is that the used car market in the UK is booming so you're sure to have plenty of options to choose from. 😀 But how will I finance a second-hand electric car? You might be asking this question. Read on to know the car finance options available in the UK.
Buying Second-hand Electric Cars on Finance
Is car finance available for second-hand electric cars? Yes! Much like their conventional combustion engine counterparts, electric cars can be financed. There are many electric car finance deals in the UK. Many drivers are now switching to EVs because of the low running cost plus they're better for the environment. 🍃
Two of the most popular ways of financing a used electric car are Hire Purchase and Personal Contract Purchase. Some drivers also choose car leasing, whilst others take out a personal car loan to buy the electric cars they want. Let's take a look at your options if you want to finance a second-hand electric vehicle.
PCP Car Finance for Used Electric Cars
Do you want to have the option to upgrade your EV every few years? You can do this with a PCP car finance agreement. You only have to prepare a deposit which is usually 10% of the car's value and then you have to make the monthly payments throughout your contract.
If you decide that you want to own the car you're driving, you have to pay the optional final payment called the balloon payment. The amount for this is typically stated in your PCP contract so be sure to check on that if you're considering buying the car.
The balloon payment is optional so you're not obliged to pay it. If you'd rather not own the car, you can return it to the car finance company without paying additional charges. Of course, ensure that the car has not exceeded the agreed mileage limit and that there is no damage beyond the usual wear and tear. The car finance company will charge penalties if this is the case and that means you'd have to pay them before you can settle the PCP agreement.
Finally, if you want to have another PCP contract with the same car finance company, you can use the remaining equity of the vehicle as your deposit for the next car. The equity might be able to cover the full cost of the deposit but with a used electric car, expect to pay part of the deposit. Since the car is already used, there might not be a lot of equity left for the full amount. Nonetheless, it's still a good option if you want to save money on your next car finance contract.
Hire Purchase for Second-hand EVs
Hire Purchase car finance is a cost-effective way to own an electric car without spending a huge chunk of your savings. Much like PCP, you also have to put down a deposit and then pay the monthly instalments. Expect the monthly payment amount to be higher than PCP because your payments go toward the full price of the car.
What's good about this though is that you don't have to think about the balloon payment at the end of your HP contract. When you're done with all the payments, the ownership of the car will be transferred to you.
One way to make your monthly instalments more affordable is to pay a substantial deposit. By doing so, you'd be borrowing less money and paying less interest. You may also consider getting a shorter repayment term if you want to finish the instalments fast. The monthly repayment amount will be higher but you get to save money since you'll pay less interest overall.
If you'd rather have more affordable monthly payments, it can be beneficial to choose a longer contract term. As you can see, it depends on your personal circumstances. Take time to assess what will best suit your financial situation.
Personal Contract Hire for Used EVs
PCH or car leasing is also available for electric cars. However, a car lease is most common for brand new cars but it's not impossible to find a car leasing company that offers second-hand electric vehicles.
This type of car finance is for drivers who'd rather rent a car long-term. If you're fine with not having the option to buy the vehicle, you may consider leasing a car instead. You would still have to put down a deposit and pay the monthly payments but they will be much lower than Hire Purchase or Personal Contract Purchase. And be careful of your mileage and make sure you return it in good condition, as for the PCP.
Why Buy a Second-hand Electric Car?
There are many benefits to driving an electric vehicle. You get to save money because charging the EV is much cheaper than diesel or petrol. The driving experience that EVs offer is so much better than conventional cars. You can expect it to be smooth to drive and easy to manoeuvre. Of course, electric cars are much better for the environment because they don't emit carbon emissions into the atmosphere.
You might be worried about some electric car myths like you can't drive an EV too far without having to stop and charge it. This is not true. You can enjoy long journeys around the UK with your electric car. Besides, there are now so many charging points across the country and you can enjoy a cup of tea or coffee while your EV is charging. By the time you're done, you can get behind the wheel again and continue on towards your destination.
Takeaway
Car financing is available for brand new and second-hand electric vehicles alike. You might even be able to secure electric car 0% finance, but this is more likely with a new vehicle. You can choose between Hire Purchase, Personal Contract Purchase, or car leasing when it comes to financing your EV. The best choice is the one that's most suitable to your preference, circumstances and budget, so be sure to take the time to evaluate what you need and what you can afford. 👍
Carmoola offers competitive finance deals for second hand EVs so do check us out - find out more about our innovative way of car financing here. It's simply a case of downloading the app and then a few clicks and insert some basic information, and you will get a decision in less than 60 seconds! 😀