Southampton Football Players and Their Cars
People pray to the saints for many things. Wealth, fortune, success for their favourite football team… we were talking about the same saints, right? Southampton FC have been going for 136 years, but they're not tired yet. Probably because they're driving some of the best vehicles around. Come with us on a tour of St Mary's Stadium garage and see who's cars are really holy.
Theo Walcott
We've got to start with a personal favourite. Theo Walcott is the youngest player to ever score a hat trick for England, but he only needs one car to blow past any competition. The striker has a black Ferrari 458 Spider. Renowned for its speed and agility, it's no surprise Walcott felt a certain kinship for the car.
Kyle Walker-Peters
Another Southampton FC player who's also served king and country on the English national team is Kyle Walker-Peters. Walker-Peters might play full-back when he's on the pitch, but on the road there's no way he'll fall-back with his black Audi.
James Ward-Prowse
James Ward-Prowse has been captain of the Saints for more than two years, but does he have the top ride? One lucky fan might well think so after she caught Ward-Prowse for an autograph and a photo by his black VolksWagen. The midfielder certainly has leadership experience, having captained the England under 21s. However, the car we have decided to feature today is his classic Audi TT, and we are HUGE fans.

Alex McCarthy
Tall men need tall cars - just ask the pope! Luckily for goalie Alex McCarthy, there's plenty of room in his grey BMW for his long frame. That's pretty good news, really: Southampton will want their goalkeeper to take up as much room as possible and block opposition attacks, not spend too long squeezing himself into a tiny sporty car. However, he was fined £1000 earlier this year for a driving offence in said BMW!

Ainsley Maitland-Niles
Ainsley Maitland-Niles might currently be on loan from Arsenal, but that doesn't mean he's giving up the team colours. I mean, if you're a footballer, it can't be hard to co-ordinate the colour of your car with your team, right? Having said that, the Saints do have a splash of red on their home kit, so perhaps Maitland-Niles' red Mercedes-Benz is a tribute to his current club as well as his owners.
Romain Perraud
We all need to find things to amuse ourselves when we're not at work, no matter how great our jobs are. For Romain Perraud, this involves grabbing his family and heading off on holiday to test out some all terrain vehicles. Perraud shared some photographs on social media and I've got to say, the setting looks very different from Southampton. Let's just hope he's back in time for practice.
Adam Armstrong
Finally, we have the most adorable entry in the list. I can't tell you what sort of car striker Adam Armstrong drives, but I am delighted to inform you that he allows his dog to ride shotgun. Armstrong seems to be a very proud pet parent and loves showing off his puppies on Instagram, so I'm not surprised he's posted a picture of himself and his dog driving around together.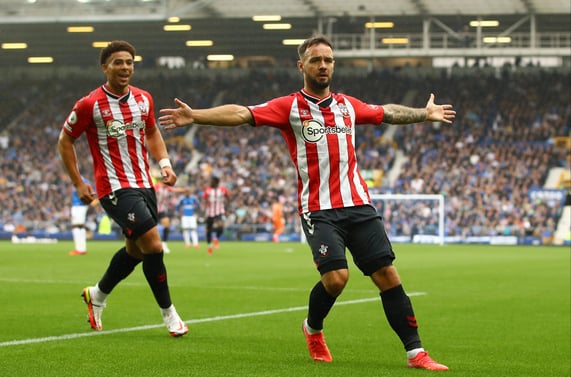 Takeaways
And that is it for today's blog post. We hope that you have enjoyed reading it as much as we enjoyed writing it. At Carmoola, we can help you find the best car finance deal to suit your needs. Why not visit the 'How it Works' section and see how we can help you? If you are looking to finance your very own vehicle, check out the simple steps below;
Go to the Carmoola App

Enter your details & verify your ID

You will then get an illustration of what you could potentially borrow

Then go ahead and apply!
And then if you are accepted, go on to find your dream car, and go ahead and simply pay with your virtual Carmoola card at the dealership (or online)! What's not to like?