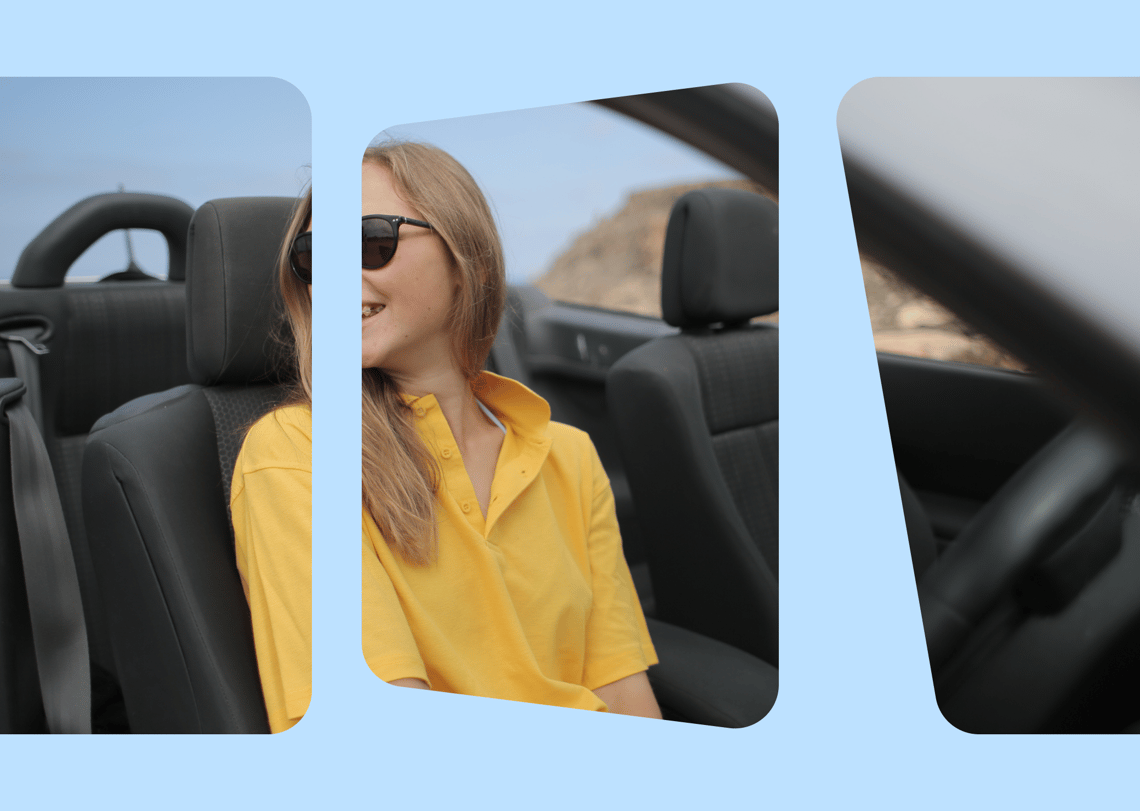 The UK is now home to three-quarters of a million hybrid cars, and the number is only expected to grow. Everyone is raving about hybrids right now, but which are the best options on the market? We've done some digging to present you with the best fuel and electric combinations available. Here are our favourites.
But first… what is a hybrid car?
Hybrid cars combine conventional engines like petrol and diesel with electric motors. The electric motor works alongside the petrol or diesel engine and by itself for short periods of time. While they're not fully electric, they offer drivers the best of both worlds and are usually economical while providing a more environmentally-friendly drive.
Volkswagen Passat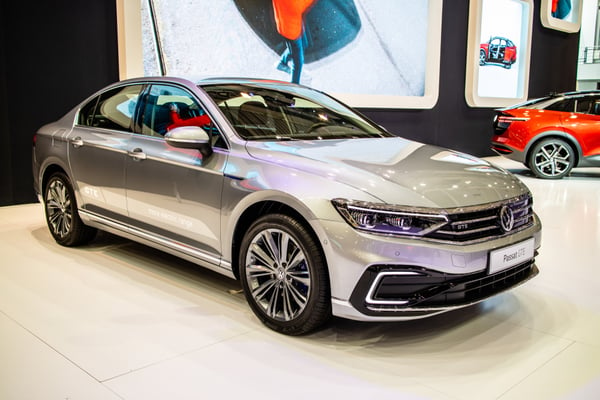 The Volkswagen Passat might not win any awards for the most stylish looking car, but it drives like a dream and performs well in electric mode. You can expect to get around 34 miles per charge on electric power alone, with the fuel aspect kicking in once it runs out of juice. The Passat also has a spacious interior and is a great choice as far as family cars go.
BMW 330e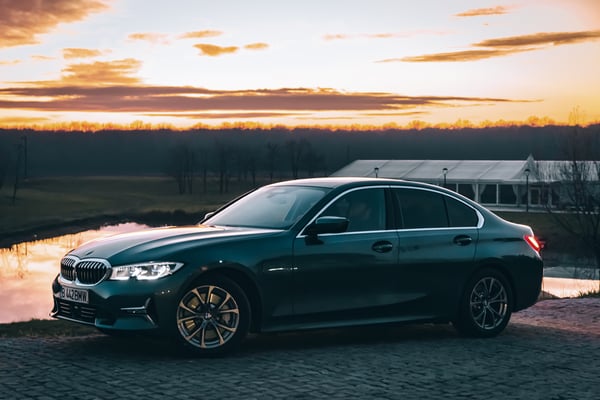 The 3 Series has never looked so good with its hybrid touch. This classic BMW car has been given a hybrid make-over and offers a 25-mile electric range with 87bhp, just to give it a bit of verve.
Toyota Corolla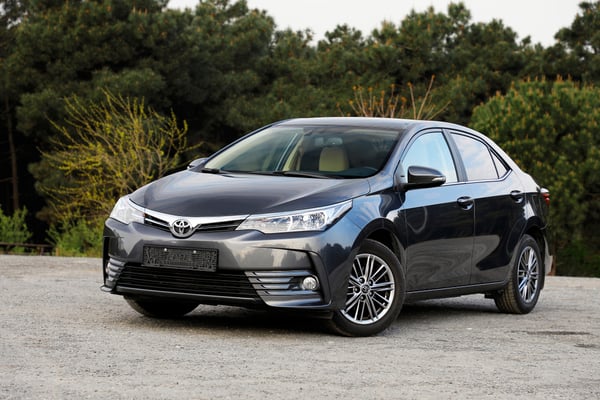 Everyone associates Toyota with hybrid cars, especially as the Prius was one of the first on the market. The times, they are a-changin', however. The Toyota Corolla is an excellent hybrid car that displays efficiency and has low running costs. There's also a snazzy interior, just to add a splash of style to your drive. Is it time for the Prius to take a back seat?
Toyota Prius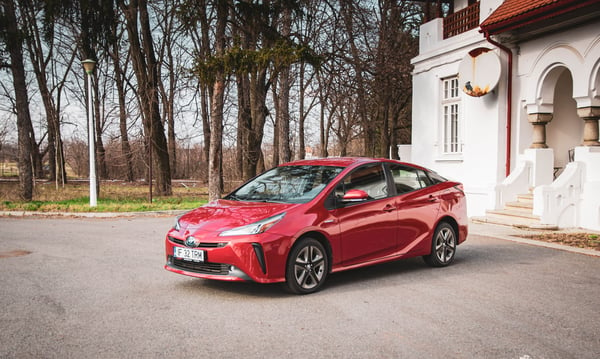 No, not it's not, and you can't have a "best hybrid cars on the market" guide without mentioning the OG. The Toyota Prius is still one for the best around with its 1.8-litre engine and Dual Motor Drive system featuring a 8.8kWh battery. It'll take you around four hours to charge but offers high performance. Of course, there is the possibility that someone will assume you're an Uber driver if you have one, so maybe don't pull up to the side of a busy street for too long.
Mercedes E 300 e/300 de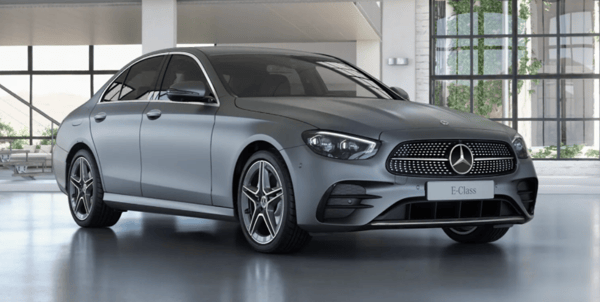 Get yourself a plug-in Merc with the E-Class. This car boasts impressive fuel economy and looks seriously good while in action on the road. It can cover around 30 miles on electric power alone and is designed for comfort with a well-equipped cabin, and those typically good Mercedes looks.
Skoda Superb iV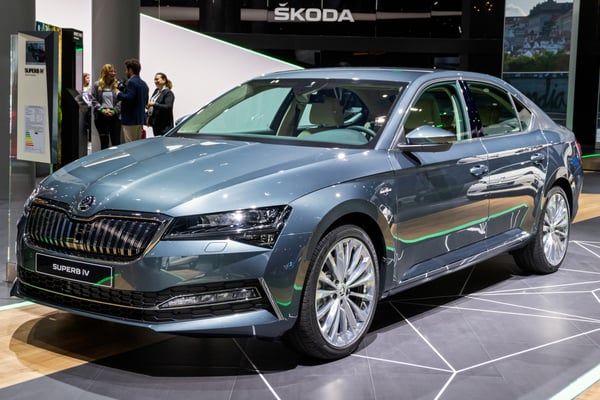 If a car is called "Superb", it damn well better perform. Fortunately, that's just what you get with the Skoda Superb iV. It's the plug-in version of Skoda's popular saloon and offers a smooth ride. On the inside, the car is just as impressive with a smart infotainment system and staggered passenger and luggage space.
Hyundai Ioniq Hybrid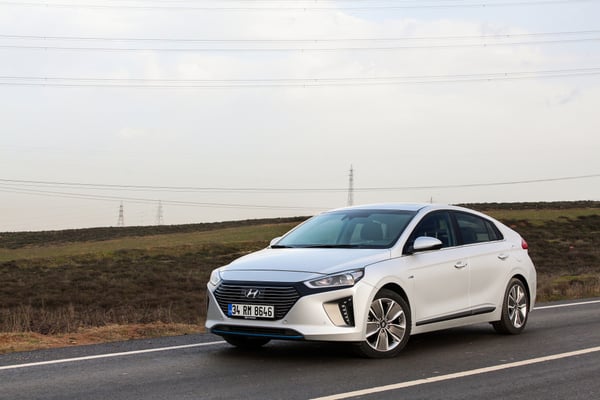 The Ioniq is a rare commodity in that it's available in different hybrid forms, including hybrid and pure electric. A tiny bit smaller than the Prius, the Ioniq from Hybrid gives you a large battery pack capable of reaching 39 miles on electricity alone. Expect to pay around £22,000 for a brand new model, which isn't too bad at all as far as hybrid options go.
Honda Jazz
The Honda Jazz comes with a 1.5-litre petrol engine and two electric motors. This car is a quiet drive, meaning you can relax while cruising down the motorway and enjoying an efficient 63 mpg. Inside the car, there's a touchscreen infotainment system and some SUV-influenced styling along with "Magic Seats" in the back.
Best hybrid cars on the market
The hybrid car market has exploded over the last few years, giving you plenty of choice in the process. From cheaper options to expensive cars, there's bound to be a hybrid vehicle out there for you should you wish to make the change and go a little bit greener with your drive. 🍃