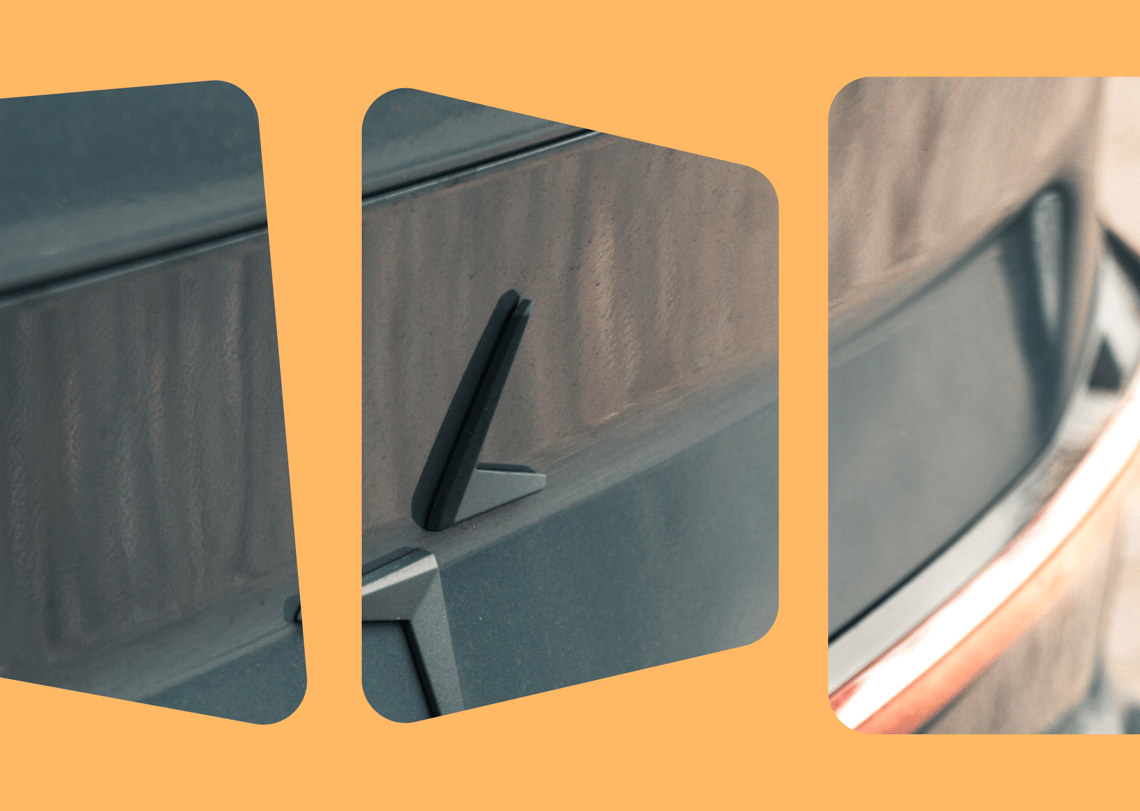 Are you thinking of buying a hybrid car? You might even have a few models in mind already. 🚘 Despite the rise in popularity for electric vehicles, hybrid cars are still in demand, and there are plenty of makes and models to consider, including the famous Toyota Prius. Now you just need to figure out how to pay for your hybrid car, which is where car finance comes in. If you don't fancy spending all of your hard-earned money on a shiny new vehicle, then hybrid car finance could be an options. Here, we've got everything you need to know about buying a hybrid vehicle with car finance.
How to Finance Your Hybrid Car
After deciding on one of the many hybrid options on the market, you'll need to finance the purchase if you've chosen this payment option.
There are several ways you can finance a hybrid car, including via hire purchase (HP), personal contract purchase (PCP), a lease or subscription or a loan.
Hire Purchase (HP)
If you select a hire purchase car finance agreement, you can get the hybrid car you want without paying the whole price in one go. Instead, the cost of the vehicle is spread out over a certain period so you only have to think about the amount due every month. At the end of your contract, the car is yours.
To make the monthly repayment amount even more affordable, you can pay a deposit. The bigger your deposit, the smaller the monthly repayment amount since you'll borrow less money. Also, if you choose a shorter loan period, it means you'll pay less interest as well (although the monthly payments are higher). As a result, the car will be yours faster.
Personal Contract Purchase (PCP)
Think about financing your car with PCP if you're looking to pay even less each month. It works much in the same way as hire purchase, only you have the option of making a balloon payment at the end of the contract to buy the car outright. The balloon payment means you pay less monthly, and there's no obligation to purchase the car in full. Instead, you can simply hand the keys back to the dealer.
Personal contract hire usually requires you to borrow from the dealership directly. Hire purchase could be from the dealer or car finance company. Both of these options usually have limitation. For example, you can't modify the car in any way, and there may be mileage caps, with extra charges if you go over the allocated amount.
Lease or subscription
For anyone who isn't particularly bothered about owning the car, a lease or subscription could work in your favour. With a lease, you pay a deposit and then make the agreed monthly payments over a set period, handing the keys back once the agreement has finished. Alternatively, you can opt for a subscription service, which typically involves a lower deposit amount includes aspects like maintenance and servicing.
Personal loan
Should you wish to buy your car outright but don't want to spend all of your hard-earned money, a loan might be the best option. This involves either going to a bank or using a specialist lender like Carmoola. You can borrow the funds for the car, buying it outright from the dealer while paying back the lender. With a personal loan, you're free to make modifications on the car, and there are no mileage caps.
What are Hybrid Cars?
A hybrid vehicle has both an electric motor and a combustion engine that runs on petrol or diesel. You have the option to use either one or both combined. Typically, electric energy is stored in the car's battery pack. It works along with the energy generated by the combustion engine.
Having these two kinds of power sources to make your car run means the vehicle emits less CO2 into the atmosphere. Also, it consumes less fuel compared to conventional diesel or petrol cars. There are three types of hybrids: plug-in, mild hybrid, and full-hybrid.
Full Hybrid
A full-hybrid car is also called a parallel hybrid. With this vehicle, you can use the electric motor and combustion engine independently or simultaneously. Many hybrids that are available on the market are full hybrids. It's a popular choice because it's the most fuel-efficient among hybrid vehicles. This is a great choice if you live and work in the city and only need to drive short distances at low speeds.
Mild Hybrid
Mild hybrids have smaller electric motors that cannot be used independently. Even so, the electric motor can give a boost to your combustion engine, allowing it to use less fuel to make the car run. What's great about mild hybrids is you don't have to charge them because they get their energy through the combustion engine and also through regenerative braking.
Plug-in Hybrid
As its name suggests, this hybrid is one that you can charge by plugging into a charging point. If you're uncertain about a mild hybrid and a full hybrid, the plug-in is the halfway point between the two. The batteries of plug-ins are bigger than that of full hybrids so you can use them for long drives, alternating the use of combustion engine and electric motor.
Why Buy a Hybrid Vehicle?
Every car buyer has their own reason why they'd buy a hybrid car. Your reason might be different from the next consumer. However, it can't be denied that there are plenty of benefits to choosing a hybrid vehicle for your next car purchase.
Hybrids today have improved mileage range.
Regenerative braking can charge the battery so you don't have to charge or fuel your car as often.
Hybrid cars are made of lightweight but durable materials so it takes less energy to make the car run.
These cars produce low emissions and consume less fuel, making them more eco-friendly than conventional petrol or diesel engine vehicles. 🍃
Takeaway
Hybrid car finance is a great option for car buyers who want to buy an eco-friendly car without using up all of their savings in one big purchase.
So, are you ready to buy your hybrid car? Check out the car finance deals from Carmoola or use the car finance calculator to help you budget your finances for your next car. 👍