Top 5 Best Small Automatic Cars
If you're looking for the best small automatic car, this article is for you. Here, we've narrowed down some of the most sought-after automatic vehicles in the market today. Whether you're looking for a small city car, a family car, or a secondhand automatic car, we've got you covered!
The Best Automatic Cars
Automatic cars are great for anyone who wants to have an easier time driving. Since cars with automatic transmissions have torque converters that do the hard work, all you have to think about is whether you want to go start, go forward, backwards, or stop. There are many advantages to driving an automatic car. It's uncomplicated to drive. You don't have to worry about pressing on the clutch pedal when you have to manoeuvre the stick to change gears. This makes your ride so much smoother and less frustrating and tiring, especially when you're in a start-stop traffic situation during rush hour.
If you haven't found the best automatic car that suits you, here are our top suggestions!
Volvo XC40
Best Automatic Family Car UK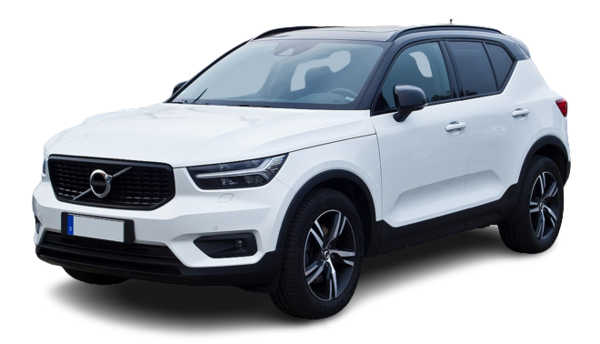 The Volvo XC40 is one of the best premium small SUVs in the market today. If you're looking for a family car that combines comfort, space, and a smooth driving experience, the XC40 is a car you should definitely consider. Other than the minimalist yet elegant interior, this Volvo small SUV stands out because of its fresh looks, combining the best features of an SUV while keeping its dimensions compact enough that it's as manageable as driving a hatchback.
The basic trim level is called the Core. With this model, you get 18-inch wheels, auto-folding door mirrors, rear parking sensors, dual-zone climate control, a power tailgate, heated seats, a nine-inch portrait-layout infotainment system, as well as other digital features. There are three- and four-cylinder petrol engine versions of the Volvo XC40, but there are also mild-hybrid, plug-in hybrid, and fully electric versions of this small SUV, so you can choose one that is most suitable for you.
Volkswagen Polo
Best Practical Automatic Car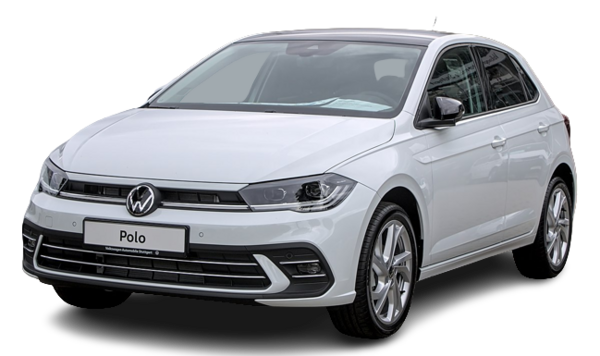 Don't let this supermini deceive you. Even if it's a small car, you'll be surprised at how spacious it actually is. The VW Polo is already in its sixth generation, so you can expect a lot of improvement since it was first introduced to the market. The Polo rivals many premium superminis, including the Audi A1 and the MINI. Volkswagen has really put the work into making the Polo highly competitive by fitting it with the latest turbocharged engines, with power outputs ranging from 79bhp to 109bhp. All Polo models come with a multifunctional steering wheel, all-round electric windows, alloy wheels, two USB sockets, and Android Auto and Apple CarPlay. Prices for the VW Polo range from £19,000 to £28,000.
Toyota Yaris
Best Small Automatic Hybrid Car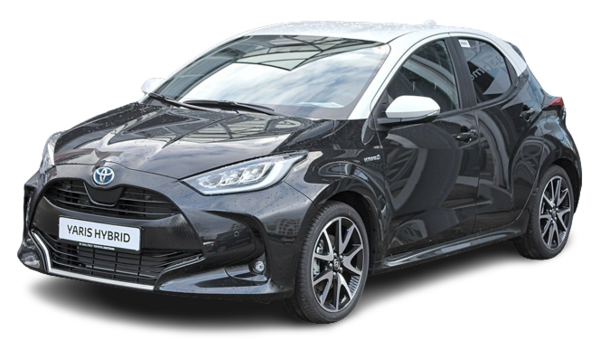 What is the best small automatic car to buy? If you're looking for a smaller car, then maybe this supermini from Toyota is the car for you. Yaris has all the key qualities you'd want to have in a small automatic hybrid car. It has stylish looks, is fuel-efficient, and has a generous kit as standard. It comes with 16-inch alloy wheels, adaptive cruise control, automatic wipers and headlights, a 7.0-inch infotainment touchscreen, as well as Apple CarPlay and Android Auto smartphone connectivity.
The Toyota Yaris is definitely one of the top contenders when it comes to the best superminis today. It has a 1.5-litre petrol hybrid engine that provides 114bhp, which is more than what you need for city driving. The latest Yaris models are more sporty-looking compared to the earlier versions. With a shorter length and lower roofline, this supermini looks a lot more muscular, especially with its metallic paint finishes.
Vauxhall Corsa-e
Best Electric Automatic Car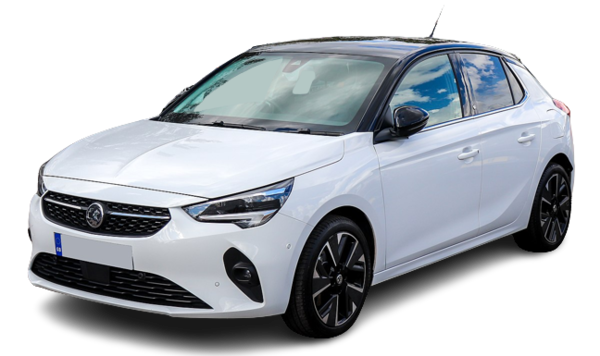 If you want to drive an environmentally friendly automatic car, the best choice is the Corsa-e. This Vauxhall supermini has been around for a long time, and its fully electric version has been the best-selling EV in the UK in recent years. The latest version of the Corsa-e can take you up to 222 miles before needing to plug in for a recharge. It comes with a 50kWh battery, along with a 134bhp electric motor. As for performance, the Corsa-e is a fast supermini. It can get from zero to 62mph in 7.6 seconds, with a near-instant torque of 260Nm. For a city car, you'll have a grand time driving the Corsa-e. But you can drive this EV through country roads as well and still get the agility and precise steering that this Vauxhall car is best known for.
Honda Civic Type R
Best Secondhand Small Automatic Car UK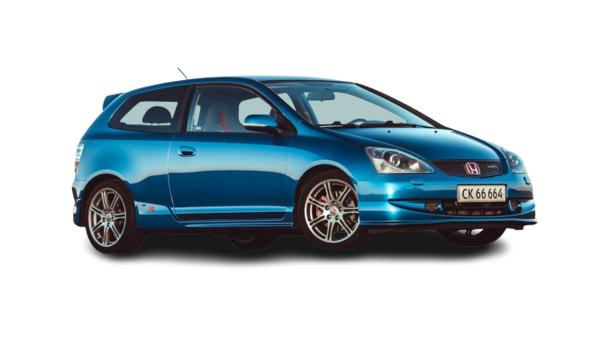 Should I buy new or used? If you have a tight budget, you'd want to make the most of it and find the best secondhand car that meets your requirements. One of the most sought-after hatchbacks today is the Honda Civic Type R, but the hefty price tag for a brand-new model will most likely discourage car buyers on a budget. Is this car even worth it? Actually, yes. You can expect superb performance and a rewarding driving experience from this Honda car. It rivals the Audi RS 3 and Mercedes-AMG A 45 S and other models in the premium end of top-performing hatchbacks.
One of the best ways to stick to your budget and still drive an excellent car like the Honda Civic Type R is to buy a used model. The brand-new model's price could be around £47,000. But if you shop for a secondhand Type R, you might just find one that costs £20,000 or less. Of course, make sure you shop at a reputable used car dealer and perform all the necessary checks before buying the car. This includes the parts, both inside and out, and all the documents. Don't forget to take it for a test drive! And maybe check out some of our other blogs on top small cars such as the top 5 best small hybrid cars. We're here to help! 👍