Hot TikTok Influencers And Their Cars
With more than 1 billion active monthly users, TikTok was crowned the most popular social media website of 2021, pushing the likes of Instagram off its pedestal. And with an audience that large, it's easy to see how our favourite TikTok influencers have managed to build their wealth so quickly. But just what are they spending that money on, I hear you wonder? Luxury pads, designer gear, and smokin' hot motors, of course. So, if you're interested in finding out what your favourite TikTokers are driving, then Carmoola has a treat in store for you. On your mark, get set, go!
Who better to start off our list than the queen of TikTok herself? At the age of just 16 years old, Connecticut born Charli D'Amelio became an overnight internet sensation when she began posting her now-iconic dance clips to the app.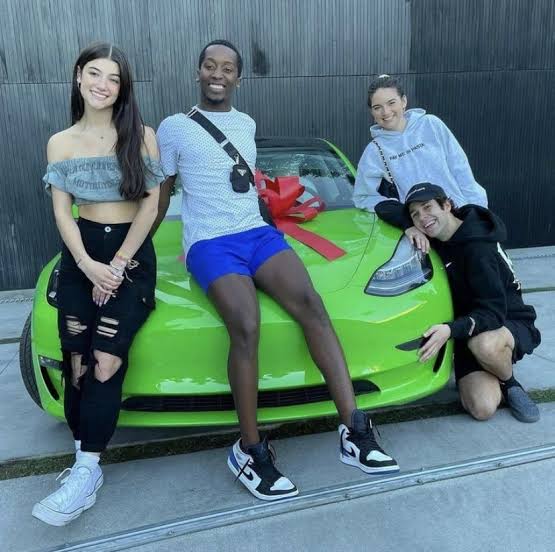 One year on, the star has racked up over 135 million followers (the most anyone has ever had on TikTok) and has an impressive multi-million dollar net worth to match. With that kind of dosh keeping her pockets warm, Charli can have any car she wants, and, like many celebs these days, she's splashed out on a Tesla; the Model Y to be exact. These sleek, trendy, and environmentally-friendly electric vehicles typically sell for $47,000. In the UK market, that's roughly £35k.
Like Charli, Loren Gray is a teen who made her millions dancing for the masses on TikTok. Now, the lip-syncing pro has the 4th-largest following on the app, and, as you might recall, in 2019, she was even featured in Taylor Swift's 'The Man' music video.
On top of that, Loren has managed to land herself some pretty amazing partnerships with leading brand names like Skechers, Burger King, Revlon and Hyundai. But although she promotes the South Korean car giant in her videos, in real life, Loren is very much a Range Rover kind of gal. Back in 2020, the star dropped an eye-watering £75k on a luxury 4x4. Talk about having deep pockets, am I right?
Did you know that Sameeksha Sud, a.k.a. the Indian TV actress, turned TikToker, who rose to fame soon after uploading her dance moves, lip-syncing skills, and hilarious skits on the platform, has a thing for flash cars? Yep, it's true!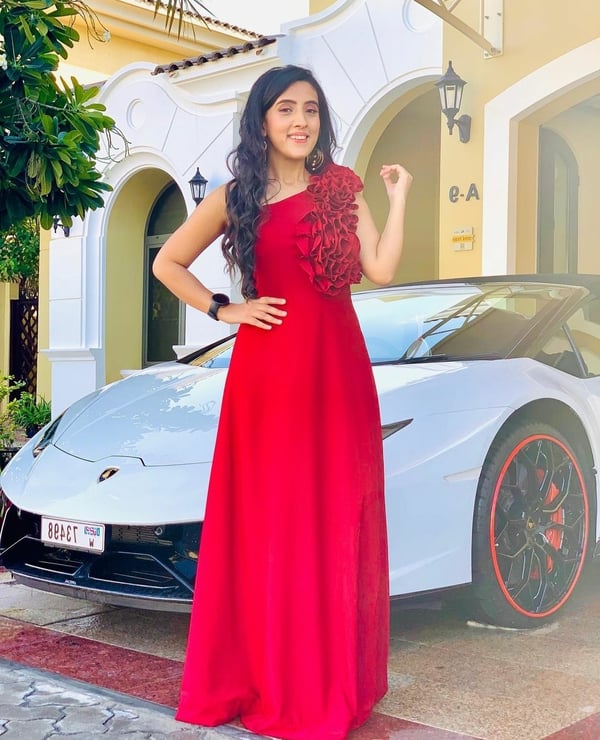 In fact, Sameeksha has amassed quite the collection of expensive vehicles since her profile took off. So, when she's not filming a new video for her fans, she can be found ruling the roads in her Ferrari, G-Wagon, Toyota Fortuner or, in this case, her ice-white Lambo.
Outside of her regular appearances in The LaBrant Fam YouTube channel, which is predominantly run by husband Cole, Savannah is best known for her TikTok creations. The social media icon creates fashion, lifestyle and wholesome family content on the app, which has garnered the attention of 28.3 million loyal viewers. Their success as a family has given the LaBrant's a fat bank balance to play with, allowing them to splash out on their choice of life's luxuries including, (yes, you guessed it) expensive cars.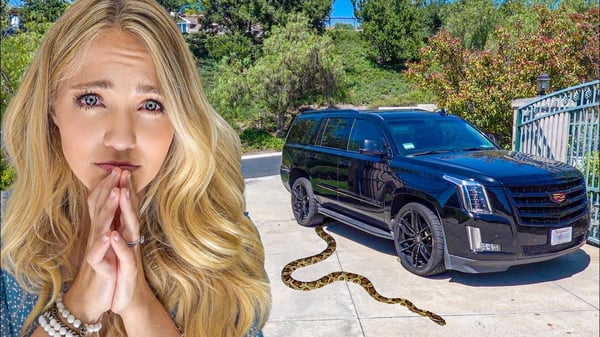 You might remember that back in 2018, Cole surprised his wife with her dream car - a Cadillac Escalade. Kitted out with all the latest mod cons and features, including WiFi, a pull-down TV and a built-in SatNav, this premium motor has everything you could possibly want or need for a comfortable drive. And what's the price of premium, I hear you ask? Well, in this case, somewhere around the £56,000 mark.
Brent Rivera is one TikTok star who needs no introduction. If, like us, you love watching people get pranked on the internet, then you'll be very familiar with this jokester. Today, the comedy vlogger is one of the platform's biggest success stories, which you can tell from the kind of car he drives.
The TikToker's pride and joy is his Audi R8. With an eye-watering price tag that starts at £111,640, these bad boys certainly don't come cheap, but are they worth it? Well, our boy Rivera certainly seems to think so.
7) Avani Gregg (

@avani

)
Avani Gregg's transformation into our favourite DC bad girl, Harley Quinn, put her on everyone's radar and earned her the nickname ''Clown Girl''. She later went on to win the Shorty Award for Tiktoker of the Year in 2019 and has since partnered up with brands like NYX Cosmetics.
All that exposure has gone a long way to earning Avani a lavish lifestyle, and she hasn't disappointed us with her choice of wheels. In 2020, she picked out a slick custom Challenger Dodge in high-gloss mulberry, which suits her persona perfectly.
She sings, she dances, she an unlimited supply of hair bows; but before making it big as a Jack - sorry, Jane - of all trades TikTok influencer, JoJo Siwa appeared on our screens for two seasons of Dance Moms. Now, with $14 million (£10.3 mil) in the bank and 40.5 million fans, she's a huge success.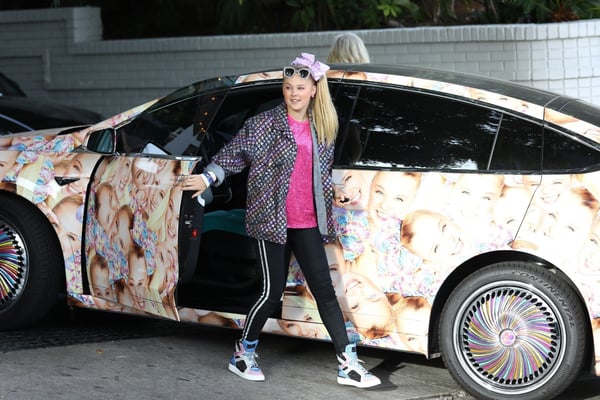 Flaunting her wealth, JoJo purchased a BMW 4 Series for her 16th birthday, which she has since upgraded to a Tesla Model X. Staying true to her eccentric nature, JoJo stunned fans in 2019 by getting her motor customised with images of her face. And the rims? Rainbows, of course!
Fellow Dance Moms star Mackenzie Zeigler has also made a mint from her TikTok account. Her content includes clips of her dancing, singing, modelling and acting. Plus, she's made further TV appearances on shows like Dancing With The Stars, where she placed 2nd.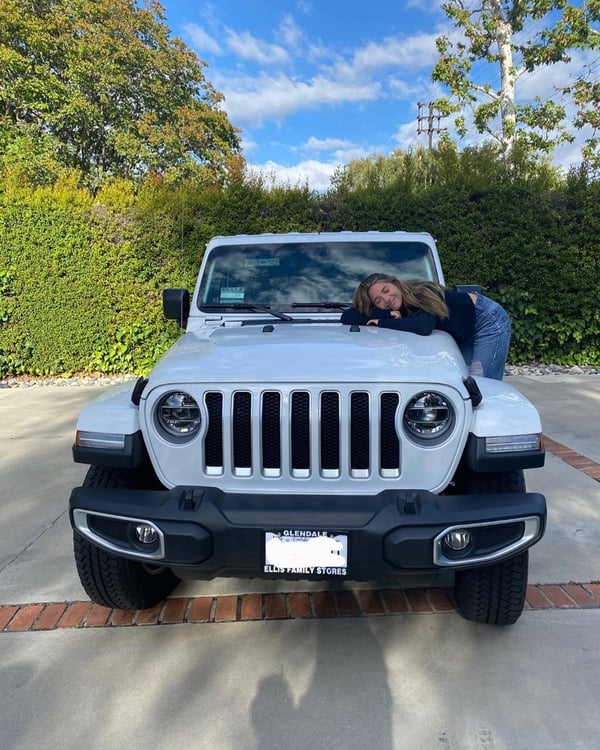 Like JoJo, Mackenzie celebrated her sweet 16th with a stunning car. Her motor of choice was this trendy Jeep Wrangler. The RRP of these off-road beasts is a whopping £37,920.
Khabane ''Khaby'' Lame is a unique kind of talent. Without uttering a single word, he manages to have us in fits of giggles time and again with his silent reaction videos to overcomplicated life ''hacks''.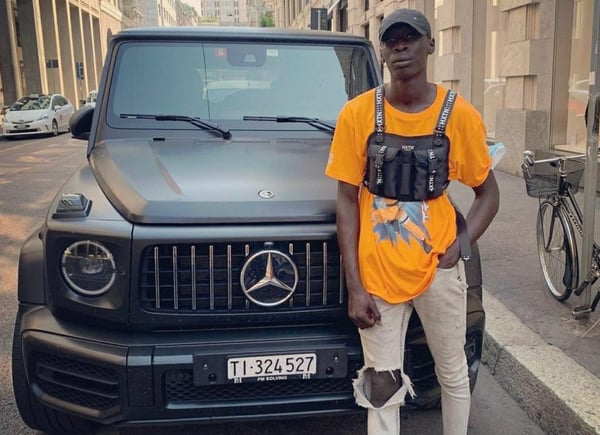 As of 2021, Khabane has the second largest following on TikTok, so it probably won't shock you to know that he is rolling dough. And with him raking in approximately $200,000 (£147k) per month, Khaby has spared no expense when it comes to his cars. In his garage right now, the comic genius has a Jeep Compass, Audi RS5, BMW X5, and the crown jewel of his collection, the Mercedes AMG G63.
Real-life Barbie girl Addison Rae has us realising just how many dance and lip-sync influencers there are on TikTok! There really is a lot, isn't there? Nevertheless, Addi's platform has brought her jaw-dropping levels of success. In 2020, she was announced the highest-earning TikToker by Forbes.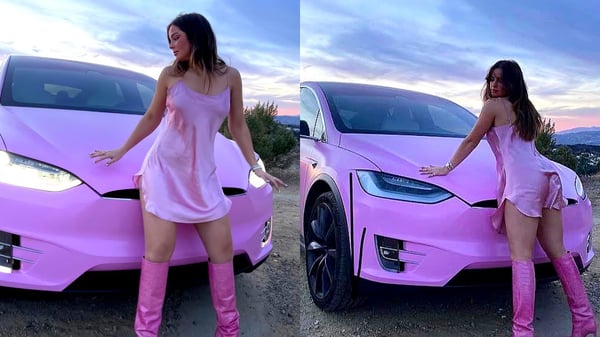 So, when it comes to buying cars, Addison isn't afraid to splash a little cash. Since blowing up on social media, she has been spotted out and about in a Rolls Royce Cullinan, a Mercedes G-Class and a custom white Jeep Wrangler, which she later swapped for a navy blue Tesla G63 that has since been spray-painted bubblegum pink.
39-year-old activist, actress, professional gymnast and top-tier TikToker, Rebecca Zamolo is forever making us laugh with her awkward and embarrassing storytime videos. And, as it turns out, sharing the most intimate parts of her past has been highly lucrative for the social media personality.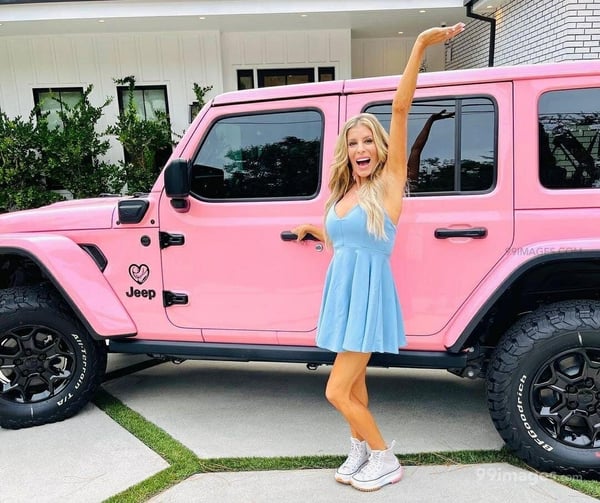 With 16 million followers regularly tuning in to watch Rebecca's latest antics, the star has amassed an incredible net worth of $10 million (£7.5m). So, as far as her garage is concerned, she has come a long way from her Lexus days! Now, she stands out from the crowd in a custom Cherry Blossom Jeep Wrangler.
13) Lucas and Marcus Dobre (
@dobretwins
)
Twinfluencers Lucas and Marcus Dobre are best known for their hilarious comedy routines, prank videos and wacky challenges, which is what makes the pair so entertaining to watch. But, of course, what you really want to know is what they're driving, right? Well, given the Dobre brothers have an entire YouTube channel dedicated to their passion for fast cars, it wasn't hard to find out.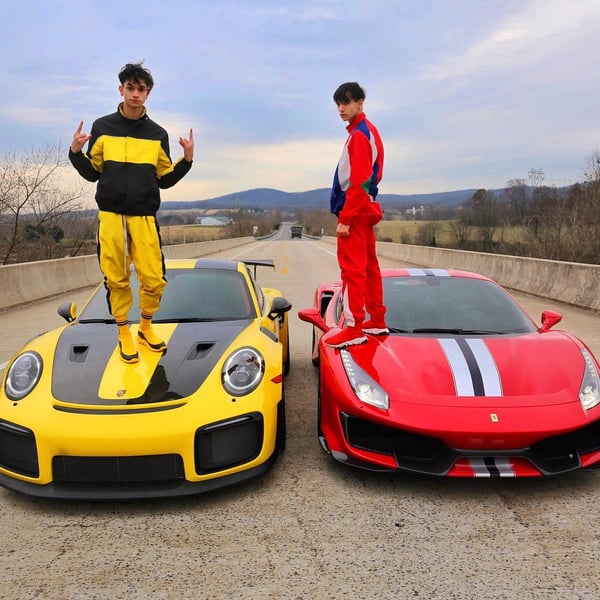 Unsurprisingly, the pair own an entire fleet of flashy cars, including a Ferrari 488 Pista (right) and a Porsche GT2RS (left). They also have several high-end BMW models, a Cadillac Escalade for daily errands, a couple of Lambo's and even an Aston Martin.
TikTok Influencers And Their Cars
Well, folks, it's certainly been a wild ride, but that concludes our list of the hottest TikTok influencers and their cars. But before you speed away, we'd really love to hear your thoughts, so remember to share some love and leave a comment down below 💖 .