Top 5 Best Small SUV Cars
Small SUVs are the current top pick of vehicles, offering drivers a practicality and style akin to larger off-roaders with the added benefit of an economical purchase price. These cars provide passengers with unparalleled driving experiences that combine great looks and convenience - an unbeatable combination!
Now, if you're looking at financing your car purchase, look no further than Carmoola. We offer competitive rates on car finance and make sure that you get the best deal possible. No matter what type of car you choose, we can help make it happen with our flexible car financing methods. Just check out the 'How it Works' section for more information.
If you or someone close to you are in the market for a small SUV, it can be daunting with the current array of choices available. Fear not! We understand that finding reliable wheels is essential and an SUV is the next stop towards your forever car – and we're here to help make sure they never want to let go of those keys. Here's our take on which models dominate the small SUV world!
There are plenty of great choices out there, but these five cars really nail the 'small SUV' brief.
Audi Q2
Audi's Q2 is a small SUV with big aspirations - it offers the compact dimensions of other SUVs, but does so backed by Audi's premium badge. Put simply, its handling and value retention are impressive; adding to this undeniable allure is an interior that commands attention and one of the most advanced infotainment systems on the market – even better than those featured in more expensive Audis!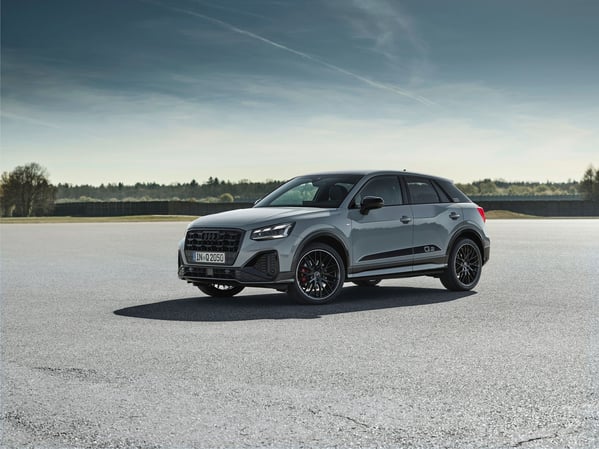 Volkswagen T-Cross
We feel like we are becoming the VW fan brigade over here! But, VW's T-Cross is ticking all the boxes for small SUV buyers. Enjoy a comfortable, nimble drive without breaking your pocketbook or giving up interior space - it fits like Goldilocks in any city! Cost conscious peeps will be equally pleased to know this vehicle bills itself as an affordable option that can pretty much do it all.
Skoda Kamiq
The Kamiq takes Skoda's concept of the family car to a whole new level. Experience an exceptionally low, Hatchback-like driving position while enjoying all the other benefits of this SUV: superior comfort and control on even the roughest roads, plus plenty more room for passengers in its surprisingly stylish interior compared to that of its sibling - The T-Cross.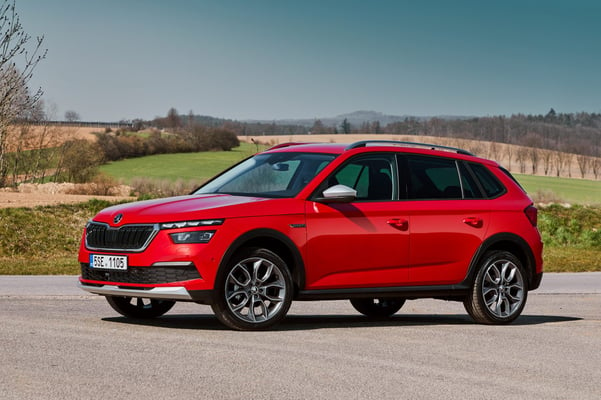 Mercedes Benz GLA
Get the best of both worlds with the Mercedes-Benz GLA – it's an SUV variant of one of the most popular premium hatchbacks around, but don't be fooled by its athletic exterior... you'll find a powerhouse under that hood! The entry-level engine is 160hp petrol and there are plenty more options to choose from so you can take performance up a notch. As for technology - this car has got it in spades: ambient lighting abounds inside while augmented reality navigation will get your sat nav savvy. Though just watch out shaking things too hard as some might not stand such motion sickness…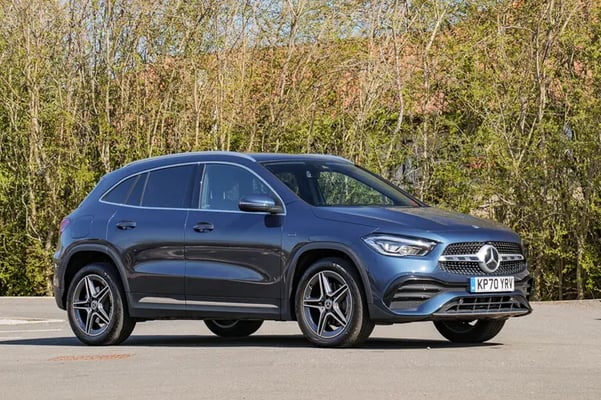 Ford Puma
The Ford Puma is the ideal companion for an exhilarating driving experience. Its tenacious grip and fine balance make navigating corners a breeze, while its punchy engines ensure you never lose your enthusiasm on the road. Not to mention, it's incredibly practical - with a huge boot and useful underfloor storage cavity that makes packing in tall items easy! Finally, with intuitive infotainment tech at your fingertips and well-crafted interiors throughout - what's not to love? Follow suit behind the wheel of this small SUV today!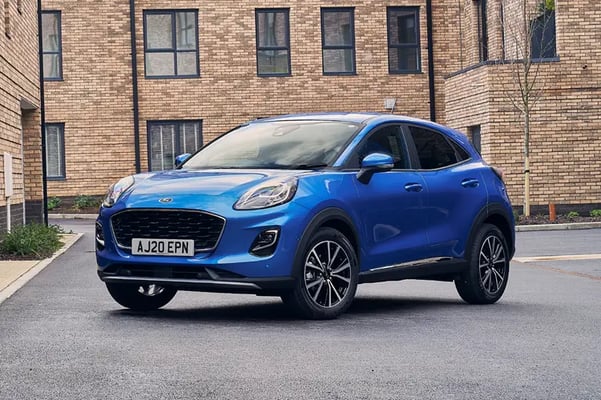 Takeaway
Car finance processes used to be clunky, lengthy and intimidating, leaving many people feeling frustrated and trapped. Carmoola isn't an evolution of what already exists. We are entirely reinventing how people pay for cars. We're getting rid of the past and starting with a clean slate, freeing car buyers from old-school processes so they can enjoy the freedom of driving off in their new car.
If you enjoyed today's blog post, make sure you leave a comment in the section below, and why not check what budget you are eligible for using our Calculator tool? And if you want to see more of our selection of small car buys - why not check out our blog on best small hatchbacks , or small luxury cars, or small sports cars - happy car hunting! 😃🚘
See you next time :)