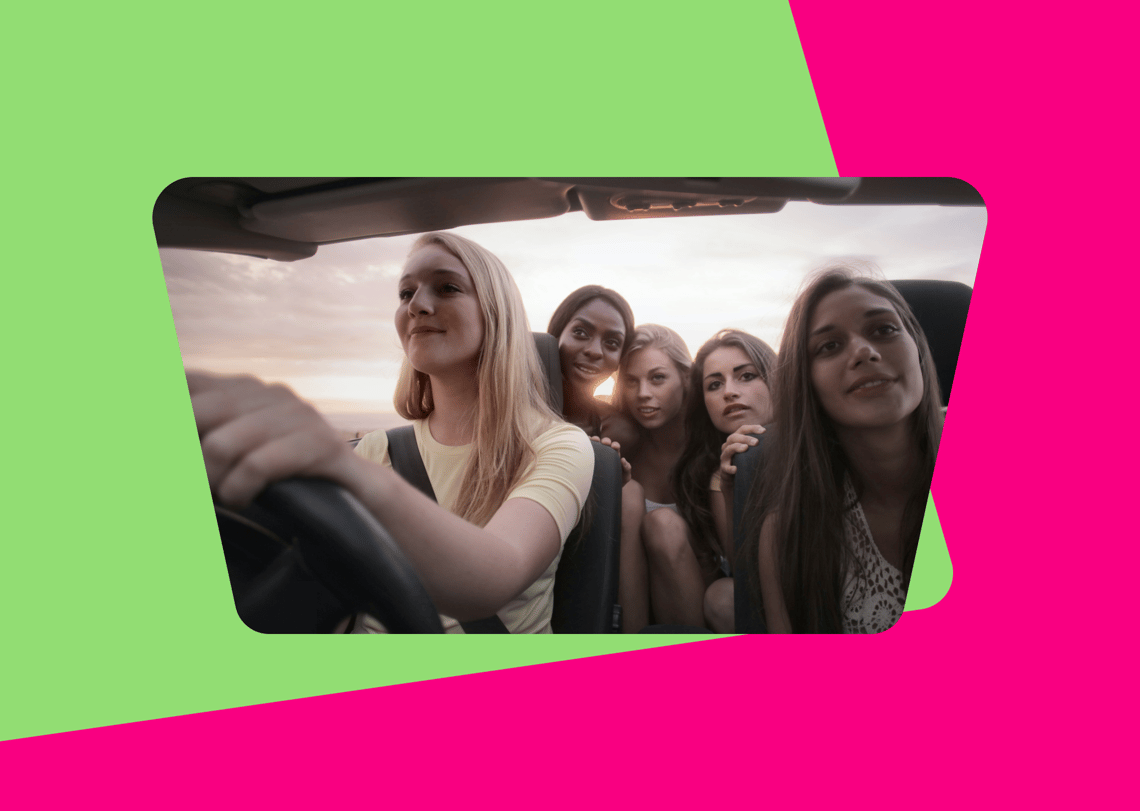 Do you find yourself in a situation where you need someone to take over your car finance payments? 🤔The most basic question that has to be answered here, before we can proceed further, is "can car finance be transferred to another person?"
Generally, the answer to this question is no, because the car finance agreement is between you and the lender, and cannot be transferred to someone else. But there are still ways that you can address your current circumstances. That's what we'll discuss in this article.
Get the Best Advice from the Lender
Whether you need someone to take over the payments, or you want to help someone secure a car finance deal, you need to be transparent with the car finance company. If you're financially incapable of paying your monthly obligation and a friend or family member wants to help you out, talk to the lender so that they can advise you on what to do.
Conversely, if you know someone who needs your help and you're willing to lend a hand, know and understand the responsibilities you're going to assume if you're the one paying the lender for the other person's loan. In all these situations, talk to the car finance company first so that you will know the best course of action. Here are some of the things you can do if you want to transfer car finance to another person.
Be Upfront in Your Car Finance Application
Here's a common scenario where you'd want to transfer your car finance to another person. Maybe you applied for car financing on behalf of someone else because they are not qualified to do so themselves. This is known as "fronting" and it is fraudulent - it's illegal to get car finance for another person in this manner.
You need to be upfront about your intention when you're trying to secure car finance. Don't venture into the area of fraudulent acts, you don't need to because there are actually lenders who can make arrangements for people who have poor or limited credit histories.
Parents, for example, can get car finance on behalf of their children, and they can act as the guarantor. Other lenders will also allow people who need car finance to add another person who can financially vouch for them. This is the safer way to secure good car finance.
What are Guarantors and What's Their Role?
A guarantor is a person who's willing to take on the responsibility of paying your loan if you can't pay your obligations. If you have a limited credit history, make sure to add a guarantor to your car finance application.
The financing institution will be more likely to offer you a deal even if your credit history is poor or limited. But before putting anyone's name on the application, see to it that you get their consent. The lender will also check the guarantor's credit history before the lender offers you car financing.
Communicate with the Car Finance Company
Don't hesitate to talk to the lender if you have any concerns about your car finance application. Whilst it's true that the general rule when it comes to car finance, is that transferring a car loan to another person is not possible, lenders are more likely willing to help you.
It's possible that the car finance company actually would allow a transfer of a car loan from one person to another. Of course, this depends on the lender's assessment of your particular situation. What you have to remember here is that you need to be transparent with the lender if you want to make changes to a legally binding arrangement such as a car finance agreement.
Settle Your Outstanding Debts
There's another option available if you're a car buyer who's thinking of doing a car loan transfer to another person. What you can do is to settle outstanding debt first and then take out another car finance agreement, but this time, it will be in the name of the person who's going to make the monthly payments to the car finance company.
Before going down this route, it's crucial that you talk to the lender first. Inform them of your situation and your intentions. Also, don't hesitate to ask for their help so they can facilitate the transfer process. If you haven't been able to pay the monthly payments, the lender may prefer to make an arrangement for a car finance agreement transfer so that you can settle your obligations with them.
Apart from the lender, you should also explain all the essential details to the other person who will assume the responsibility. You may come up with an agreement so you can pay the outstanding debt together and when that's been settled, take out a new agreement with the car finance company in his or her name rather than yours.
Takeaway
So the key tip that you have to remember here is to be transparent and upfront with the car finance company. If you have some financial setbacks and can't meet your obligations, ask them what your options are. They would be more likely to assist you, because they wouldn't want to lose their money.
If the lender agrees to transfer the car finance agreement to another person, make sure that the person who will pay for your car finance knows and understands the responsibilities of the role. Be honest with your intentions, and communicate well with everyone involved. Hopefully, you will arrive at a suitable arrangement that will match your current financial situation.
Check Carmoola's Car Finance
If you're looking for a flexible car finance deal, check out Carmoola. You can increase, decrease, or pause payments at any time. Download the app to know if you can get car financing with us. It will only take a few minutes to enter your information and verify your identity! We process everything online, so you don't need to wait long to know if you can get your car with Carmoola. 😀
Want to know more about our car finance deals? Reach out! We'll be glad to discuss it with you. 👍