The UK's Best and Most Popular Family Cars
Car buyers today are lucky because there are now so many options when it comes to the best family cars UK. Vehicles that can fit the whole family are no longer these bulky, inefficient, and unappealing cars. Most are elegant, exciting to drive, and practical, especially if they are hybrid or full-electric cars. Whether you have a small family or a big one, there's a car that will satisfy your needs! Let's check out the best family cars you can choose from!
Best Small Family Hybrid Car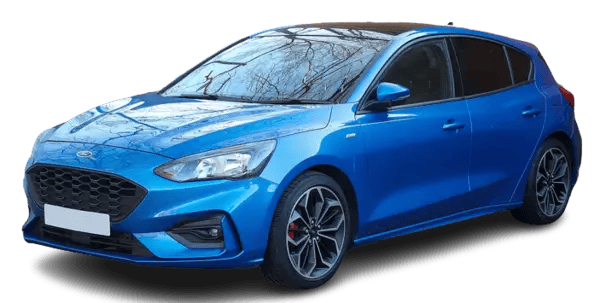 The Ford Focus has been around for over two decades, and it's now better than ever, especially as a family car. This model has been Ford's top-selling car, and now with the latest update, it's gaining a new level of popularity among car buyers. The style of the Ford Focus has improved with new slimmer lights, including fog lights, and a cleaner design for its bumper. Its back also has a new look for the tail-lights, and even the design for the alloy wheels has been updated.
Inside, the cabin has exciting tech upgrades, such as the new 13.2-inch infotainment screen that runs on the new Sync 4 software. It's so much easier to use now with larger icons as well as clearer graphics. Adjusting ventilation and heating using the on-screen controls is a breeze and is arguably the best one you'll find among similar models.
As a hybrid family car, the Ford Focus has a 1.0-litre EcoBoost engine and a 48-volt mild-hybrid technology, along with a seven-speed automatic gearbox. This car can produce 153bhp and 190Nm of torque. In terms of driving the Focus, it's fun to drive because of its well-weighted steering, offering plenty of grip. Handling this car is stress-free, and your family is sure to be comfortable during those longer trips.
Best Used Small Family Car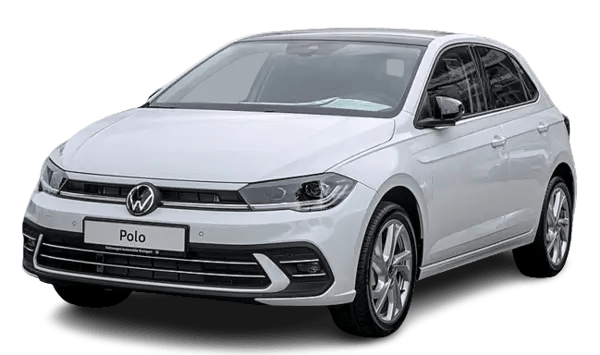 If you're more inclined to get a secondhand car for the family, that's a great way to save money on your purchase. A lot of used cars in the UK car market are in excellent condition, so you won't have any problem finding the right family car that's budget-friendly. So, what's the best used family car to buy? The Volkswagen Polo is a top contender for this.
The VW Polo is already in its sixth generation and has successfully built its strengths upon the best features of the previous versions. It may look smaller than older models, but inside, you'll be surprised at how much space there is for everyone in the family. Compared to other superminis, the Polo is so much better that you'll feel that you're driving a premium car.
Even secondhand Volkswagen Polo cars are still in demand. VW ensured that this model had turbocharged engines. The GTI model is a fabulous choice if you're looking for something more sporty. It can give you 204bhp from the 2.0-litre TSI petrol engine. All Polo models have a front-wheel drive and a five-speed manual as standard, although you may choose the seven-speed DSG automatic version.
Best Spacious Family Car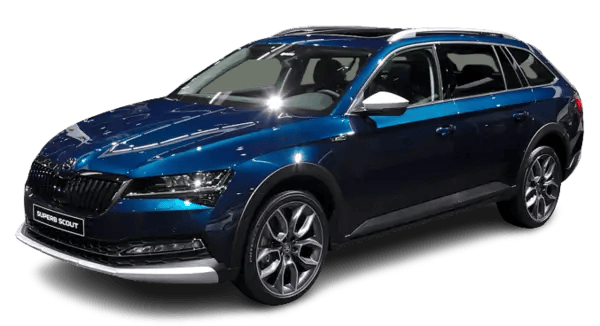 Now, if you want a large family car to make sure there's plenty of room for everyone, the Skoda Superb is among the best spacious family car on the market today. The interior feels so luxurious, but that doesn't mean buying the Skoda Superb will break the bank. You'll be surprised at how affordable its price tag is!
Driving this family car is easy, quiet, and comfortable for you and your passengers. This is an awesome car for those long road trips where you need a lot of boot space for your family's thing. It has 625 litres of space that can extend to 1,760 litres if you fold the rear seats. As for legroom, there's certainly more than enough so you won't have to worry about complaints from your passengers. Just in case you feel you still need more space than this, the Superb Estate is one to consider.
Apart from being spacious, this family car is well-designed. It's so practical that you'll find umbrellas seamlessly stored in the car doors, bottle-opening cup holders, and an ice scraper in the filler flap. Other features include cruise control, electrically adjustable heated mirrors, 17-inch alloys, as well as an eight-inch touchscreen infotainment system. Of course, it has a comprehensive safety kit. Higher trim levels include LED Matrix headlights, sat-nav, and also wi-fi capability, among others.
Best Economical Family Car UK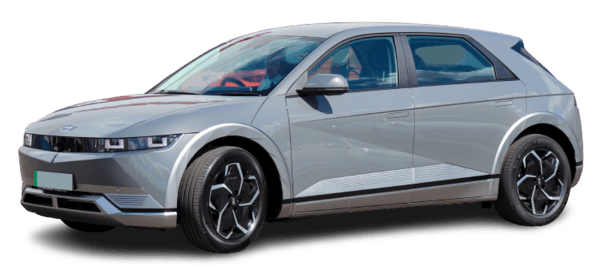 The most economical car that you can buy is arguably the Hyundai Ioniq. This model is Hyundai's first attempt at an eco-friendly car. You can choose a plug-in hybrid or a full-electric version for your Ioniq. Both are budget-friendly in terms of price as well as in their running costs.
Even if the Hyundai Ioniq is an affordable car, this doesn't mean that it's very basic. Its infotainment setup is superb, and it has very generous equipment. Truly, the Ioniq can compete with the Nissan Leaf and the Toyota Prius. In its latest update in 2019, the interiors of the Ioniq got a significant overhaul. It now has a bigger tablet-style touchscreen on the dash's centre. More importantly, the Ioniq also got powertrain upgrades, making it even more competitive among similar models.
Takeaway
Having a family car that's easy on the budget while still engaging to drive and comfortable for the whole family is important. Buying a car is a big purchase, so it's crucial to choose the most suitable vehicle that can fulfil your needs and expectations. Whether you're driving in the city, or off road, or taking the family on a road trip across the country, the family car should be able to take you to your destination smoothly and safely.
If your family is growing and need help upgrading to a family sized car, then why not check out whether we can help you with your purchase here at Carmoola? Our app based process is simple, quick and available to help you 24-7! No need to wait until Monday to find out what you can borrow - find out how it works now or simply download the app by clicking top right!