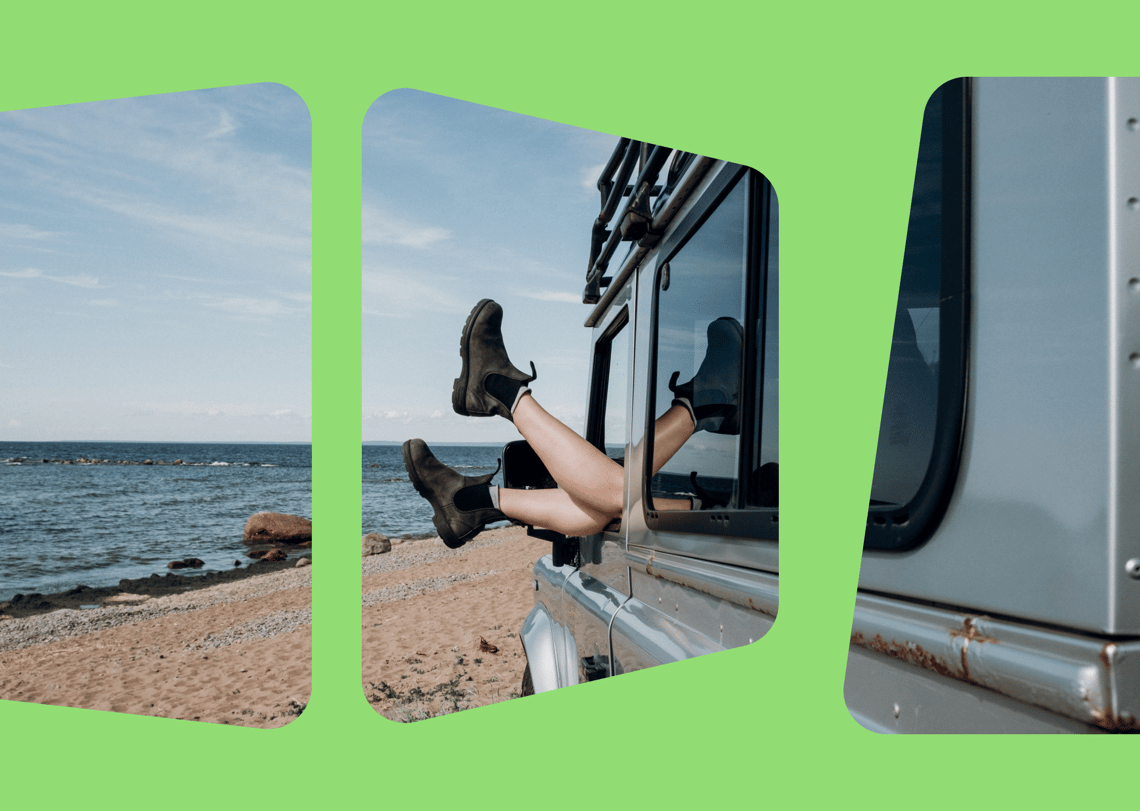 If you want to know what car finance is best, you're going to need to evaluate your financial situation and your personal preferences first. The most appropriate type of car finance for you will depend on several factors such as your income, credit score, and the car you want, among others. But if you already know what car you want to drive home, it's easier to choose the best car finance deal for you.
Types of Car Finance Deals
There are two main car finance types - Hire Purchase and Personal Contract Purchase. Both types offer car buyers flexible payment terms and you can even customise your car finance agreement to better fit your situation. You can choose how much you'll pay as a downpayment and the length of your contract. Many car buyers choose either HP or PCP to make it possible for them to purchase their dream vehicles without spending all of their savings.
PCP is best for car buyers who want lower monthly payments. This is a good deal if you're not sure about buying the car yet because, at the end of your contract, you have the option to pay a balloon payment and buy the car or you may also simply return it. HP is a good arrangement if you want to own the car eventually. Monthly repayments are higher but you don't have to pay a balloon payment when your contract ends.
Best Deals for Affordable Monthly Payments
If your main concern is keeping the monthly repayment amount low, then HP is not the right choice for you because of its pricier cost every month. PCP has more affordable monthly payments because you're not covering the full cost of the vehicle. But you can own the vehicle if you pay the optional final payment.
For even lower monthly payments, you can opt for a car lease agreement. The downside of this is that you won't have the option to buy the car at the end of your contract. There will also be mileage limits that you have to abide by because otherwise, you will have to pay additional fees for every extra mile. But since you're looking for the best car finance deal with the lowest monthly payments, then the apt choice would be car leasing.
Car Finance with Flexible Options
Now, if you don't want to be tied down to your car or you're not sure if that's what you want to drive for a good number of years, then PCP deals offer flexible options. At the start, you may decide on how much you're going to pay for your downpayment.
Along with that, you can also select the length of the contract. This would depend on how long you want to keep the car. Consequently, these would affect how much you'll pay every month. When your contract ends, you may simply return the car or you can buy it by paying a final payment.
Most Practical Finance Arrangement to Own a Car
Hire Purchase deals are the best arrangements if you know you want to own the car eventually. With this type of car finance, the payments are spread over a certain period like three to five years. This makes buying the car more affordable for you.
You may also pay a downpayment so that you can reduce the amount you have to pay every month. Also, if you can, choose a shorter term for the contract so that you will pay off everything faster. It also means you'll pay less interest because you're borrowing money for a shorter period.
Best Choice for Younger Drivers
Young drivers who are around 18 years old to early 20s may have difficulty securing car finance. It's because they don't have sufficient credit histories yet. This is important when car finance companies are assessing car finance applications. So, to make it possible for younger drivers to buy a car, they can opt for guarantor car finance.
By having a guarantor, someone who has a good credit history and score can vouch for the young driver. The guarantor will also be financially responsible for payments in the event that the individual cannot pay them. Parents, friends, and other relatives can be a guarantor to a young driver. For the time being, Carmoola does not offer guarantor car financing, however you may be able to search for a company who does offer this.
Financing a New Car
If you want to drive a brand new car, the deals with the lowest monthly payments are PCP and car leasing. What's good about this arrangement is that you can renew your contract once it ends and then you can get another brand new car to drive. Every couple of years, you get to enjoy driving a vehicle fresh from the dealership. Of course, the downside, especially with car leasing, is that you'll never own the car.
Financing a Second-hand Car
Buying a used car is actually a good and practical choice. Some cars are good as new and run perfectly. The best part is that they're more affordable than brand new vehicles. If you're looking to own a car, you can take an HP deal to buy a used car. Since the overall price is lower than a brand new car, the monthly repayment amount will be more affordable.
Takeaway
These are the different car finance deals to choose from, depending on your circumstance and personal preferences. Hopefully, this article helped you in arriving at a decision on which car finance arrangement to get. But don't be in a hurry to decide. Take as much time as you need so that you'll know which option is the best one for you.
Remember that signing a car finance deal is a serious commitment. See to it that you are financially ready to pay for the monthly payments for the next few years. For young drivers, consider getting a guarantor so that you'll have a better chance at getting approved for car finance.
Check out other car finance articles on the Carmoola blog. For questions, don't hesitate to reach out! We're here to help you so you can drive your dream car home.