The Best Cars for Commuters to Buy
As much as we'd all love to work as close to home as possible, millions of people need to navigate a daily commute.
Those who tackle this journey by car often have the longest distances to cover and spend the most time on the road.
Regardless of how far you need to travel, it's sensible to ensure that your journey is as comfortable and efficient as possible.
If you're looking for the best commuter car to get you to work, we've got you covered.
From the best car for long commutes to the most affordable options, read on to discover our picks for the best car for commuting.
Long Distance Commuter Cars
For those of you who spend considerable time on the road, you need a car that is comfortable, efficient, and reliable. There are lots to choose from, but here's a couple of the best options:
Vauxhall Insignia Grand Sport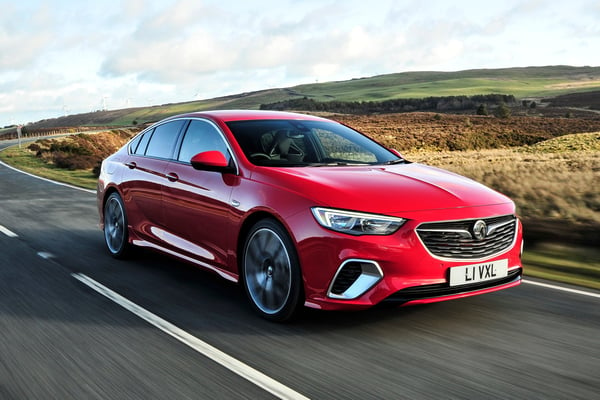 The latest Insignia model is lighter, more efficient, and of higher quality than its predecessors. With its fastback design, the Grand Sport aims to offer an alternative to the typical premium cars while keeping costs relatively low.
The Insignia Grand Sport comes with state-of-the-art features like LED headlights and adaptive cruise control that helps keep you in your lane.
Vauxhall has also integrated OnStar. This service provides on-board Wi-Fi and allows you to get help from a live operator at the touch of a button – a feature that's proven to be superior to many other car or smartphone-based assistant services.
Mercedes-Benz C-Class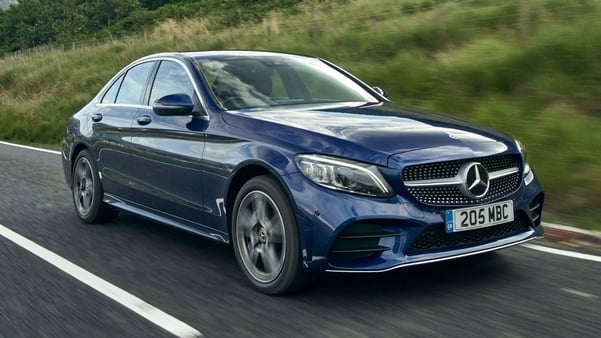 With its luxurious looks that echo the design of the more upscale S-Class, the C-Class Mercedes Benz boasts a sleek new interior. It also comes with a host of advanced tech features.
Opt for the 'Airmatic' air suspension, and you'll be treated to a beautifully smooth ride. The automatic transmission complements the car far better than the somewhat ambiguous manual variant.
We recommend the C220 d diesel model. While not the most powerful in the lineup, it offers sufficient speed for on-road driving – particularly when paired with the nine-speed automatic gearbox.
If you're thinking of going with an electric model, check out our tips for taking a long trip with an EV.
Affordable Commuter Cars
If you're on a budget, you'll likely be wondering what is the most fuel-efficient car for a daily commute. The good news is there are plenty of affordable options.
Here, we look at cars that provide not only comfort and performance, but also score high on affordability.
Kia Sportage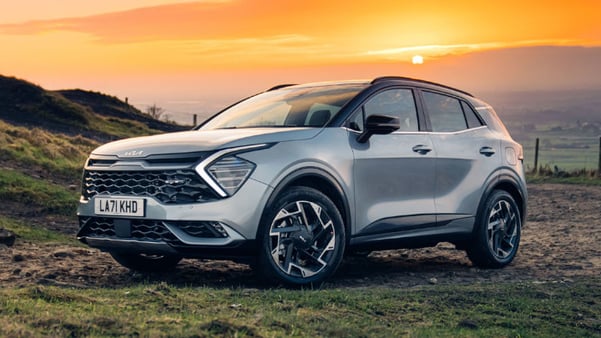 Leading the line-up is the Kia Sportage, a commendable mid-sized SUV known for its spaciousness.
This car proves to be an excellent choice for commuters, offering ample room and comfort while remaining cost-effective.
The Sportage offers a range of engines, including petrol, diesel, and in later models, hybrid, or mild-hybrid versions.
Earlier diesel variants are known for their impressive fuel efficiency, with MPG surpassing 55. In contrast, the 1.6-litre non-turbo model delivers up to 36.2 MPG.
Like most Kia models, servicing and maintenance also won't break the bank, adding to its affordability.
Renault Scenic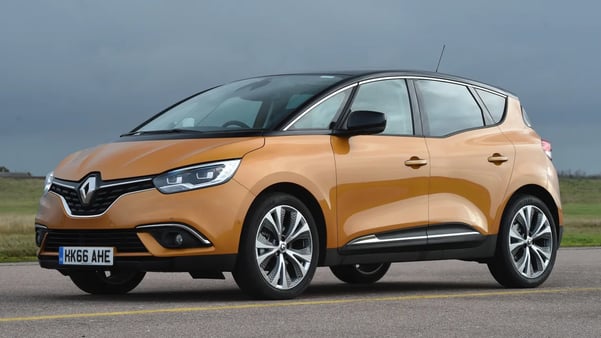 If your commute includes school drop-offs or carpooling, the Renault Scenic stands out with its expansive interior.
Capable of accommodating five adults comfortably, and boasting a generous 572-litre boot, the Scenic can easily carry all your luggage or additional passengers.
Its diesel versions are exceptionally fuel-efficient, delivering over 70 MPG. It also falls into insurance groups 10 to 20, further contributing to its overall affordability.
If you are prioritising both economy and space in a commuter car, the Renault Scenic is likely the ideal choice for you.
When it comes to affordability, the engine and fuel type you choose can make a big difference. It's worth researching petrol vs diesel models to get an idea of which one is right for you.
Best Cars for Short Commutes
If you're lucky enough to have a short commute to work, we've got a couple of excellent contenders. The following models offer a compact design, great fuel efficiency, and impressive agility:
Citroen C3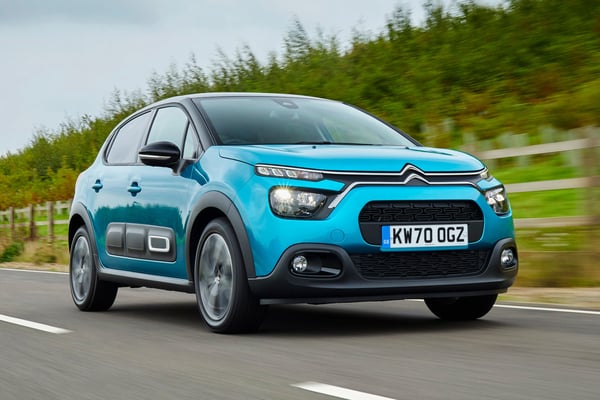 The Citroen C3 may be a small car, but it sure does pack a punch when it comes to interior space.
Its urban-friendly design includes Airbumps - a nifty feature that helps protect the car from minor scrapes and bumps.
While it might not boast all the high-tech driving features of some competitors, it's got all the essentials covered. These include adaptive cruise control and autonomous emergency braking to lane-keeping assist.
One standout feature is its built-in dash-cam, which can record scenic drives as well as potential incidents - a great tool that might just help you maintain your no-claims bonus!
Ford Fiesta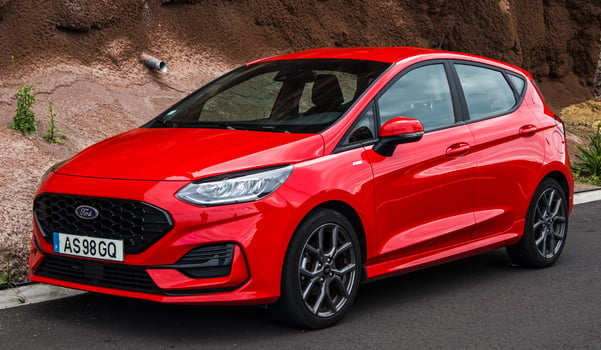 If you're after a straightforward, traditional choice, the Ford Fiesta is an excellent pick.
This compact car is known for its clean design, high-quality trim, and the luxurious Vignale edition option.
We recommend going for the Zetec trim at the very least, which includes a timesaving Quickclear heated windscreen, perfect for those frosty mornings.
There's also the option to add a driver assistance pack for just £400 extra, offering adaptive cruise control and pre-collision assist with pedestrian detection.
The Fiesta, like most Ford models, comes in a wide range of trims and engines, so there's likely something to fit every budget.
If you're a music lover, the B&O Play Zetec might be for you, boasting upgraded speakers.
If you prefer a smooth, stress-free commute, choose the regular Zetec equipped with a driver assist pack and the 125hp 1.0-litre turbo Ecoboost engine.
Those with more open roads might enjoy the six-speed manual version for a more involved drive.
Takeaway
Whether you're darting across town or crossing counties, your daily commute can be a significant part of your life. Choosing the right car, one that combines comfort, efficiency, and affordability, can make a world of difference.
From the roomy Kia Sportage to the city-savvy Citroen C3, we've covered a range of options that could make your commute far more enjoyable.
Need help affording your new commuter car? At Carmoola, we provide various finance options to make owning your dream car a reality.
Discover answers to our most frequently asked questions