What Are Some of The Best Used Cars Under £5000?
Are you on a tight budget but still want to get the most bang for your buck when it comes to buying a car? In this blog, we'll be discussing the best second-hand cars under £5000.
We understand that finding the perfect budget car can be overwhelming, but we've done the research for you. From reliable engines to fuel efficiency, we'll cover everything you need to know about the best cars under £5000. Whether you're a student, a first-time car buyer, or someone simply looking for an affordable car, we've got you covered.
So, what is the most reliable car to buy on a budget? And what is the best car to buy for under £5000? Keep reading to find out! Looking for a cheap electric model? Check out our blog highlighting the best electric cars under £5000.
How reliable are budget-friendly used cars?
When it comes to budget-friendly cars, reliability is always a key concern. After all, you don't want to end up spending more on repairs and maintenance than you did on the car itself!
The good news is that there are plenty of reliable options out there for those on a budget. In fact, many of the best cars under £5000 are known for their durability and long-lasting performance.
Of course, as with any car, there are always some models that are more reliable than others. That's why it's important to do your research and look for cars with a reputation for reliability, such as those with low mileage, a clean service history, and good customer reviews. By taking the time to find a reliable budget car, you can enjoy all the benefits of car ownership without breaking the bank.
What fuel efficiency can you expect from these cars?
Contrary to popular belief, a tight budget doesn't necessarily mean sacrificing fuel efficiency. In fact, you can find some great fuel-efficient cars for less than £5000 if you shop around and do your research. From hybrids to compact cars with smaller engines, there are plenty of options out there that can help you save money on fuel.
Of course, it's important to keep in mind that fuel efficiency can vary depending on several factors, including driving habits, road conditions, and weather conditions. That's why it's always a good idea to check the car's fuel economy rating before making a purchase. You'll also want to consider factors like maintenance costs, insurance rates, and other expenses that can impact your overall budget.
What are the maintenance and repair costs for cheap cars?
Maintenance and repair costs are an important consideration when it comes to buying a budget car. While you may save money upfront by purchasing a cheap car, you could end up spending more in the long run if it requires frequent repairs or costly maintenance.
Luckily, there are ways to keep these costs under control. One of the best tips is to stay on top of regular maintenance, such as oil changes, tyre rotations, and brake inspections. This can help prevent more serious issues from developing and keep your car running smoothly for longer.
It's also a good idea to do your research and look for cars with a reputation for reliability and low maintenance costs. By taking these steps and being proactive about maintenance and repairs, you can enjoy all the benefits of a cheap car without breaking the bank.
What are the best used cars under £5000?
You can get plenty of great cars for less than £5000 these days. Here's our top picks you'll want to consider:
Suzuki Swift Sport
BMW Series 7
Renault Sport Clio 200
Toyota MR2 Roadster
Porsche Cayenne MK1
Don't forget that cars under £5000 can also be some of the cheapest cars to insure.
Suzuki Swift Sport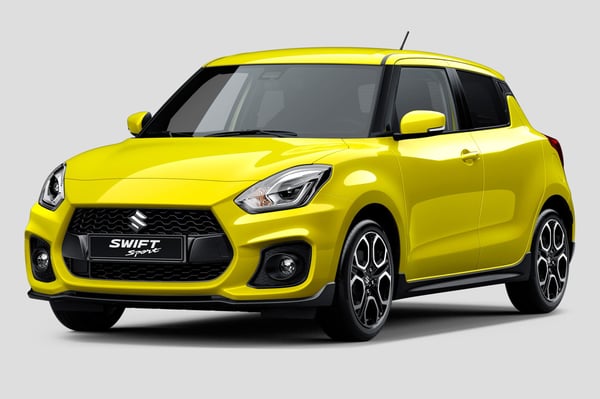 Looking for a car that's easy on the wallet, fuel-efficient, and fun to drive? Check out the Suzuki Swift. This pint-sized hero has been a favourite among drivers for years thanks to its nimble handling, impressive fuel economy, and low running costs.
While the latest version of the Swift may be a bit pricier due to its hybrid technology, you can still find great deals on older models that offer the same pure driving experience at a fraction of the cost. In fact, the first-generation Suzuki Swift Sport is one of the best options for those looking for an affordable and reliable car that's a joy to drive.
Prices start below £2k, making it an accessible option for those on a tight budget.
BMW Series 7
When it comes to affordable performance cars, many people turn to the BMW 3 Series for its 6-cylinder power and sporty handling. However, if you're looking for something a little different and more unique, why not consider a V8-powered BMW 7 Series instead?
With the E65 model, produced between 2001 and 2008, you can get all the luxury and power you need at a budget-friendly price. Of course, if you're willing to be patient and do some searching, you may even be able to find a clean and crisp E38 generation 7 Series with a James Bond feel for under £5k.
Renault Sport Clio 200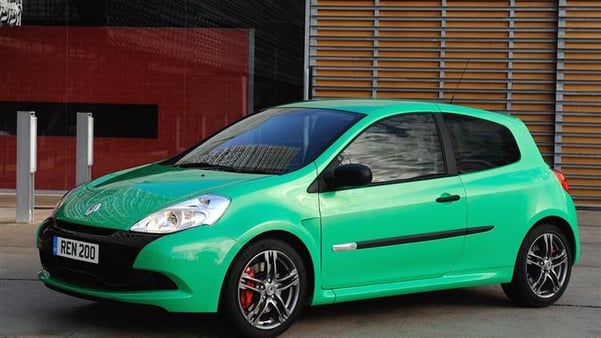 Why not invest that £5000 into one of the best Renault hot hatches of the last two decades - the Renault Clio 200? With no turbo or shift paddles, this dinky front-wheel-drive car is all about revs and gumption, offering a pure driving experience that's hard to beat.
While you may have to search a bit to find one within your budget, your £5k should be able to secure you a 2010 model with around 80,000 miles on the clock. Or, if you're willing to consider its slightly less brilliant, but still excellent predecessor, the Clio 197, your choices are even greater.
Toyota MR2 Roadster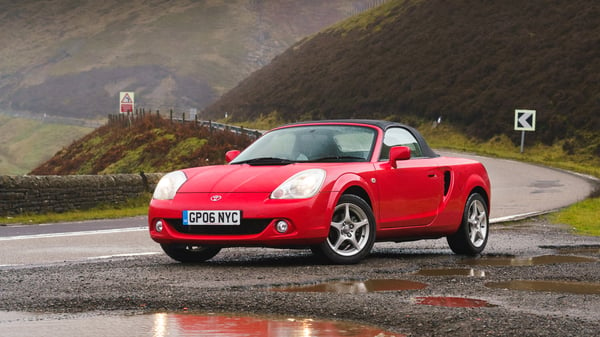 If you're looking for a budget-friendly sports car that offers an unparalleled driving experience, you might want to consider the Toyota MR2. Specifically, the third-generation model that was produced between 1999 and 2007.
This mid-engine, rear-wheel-drive roadster is often overlooked in favour of more well-known models like the Mazda MX-5. However, it offers a purer and more exhilarating ride that's sure to put a smile on your face. With a bit of searching, you should be able to find a clean, low-mileage example of the MR2 for around £5,000.
Just be aware that this car is not for the faint hearted. With its light weight, responsive handling, and rear-wheel-drive setup, it can be a bit of a handful in wet or slippery conditions!
Porsche Cayenne MK1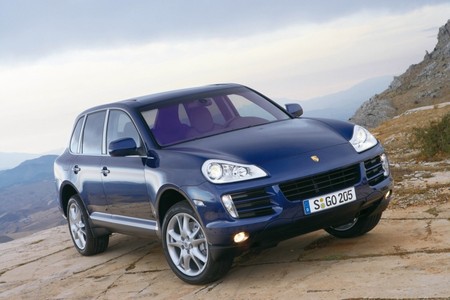 When it comes to bargain Porsches, the options used to be limited, with the Porsche 924 and MK1 Boxster's the go-to choices. However, as both of these models have gained a more iconic reputation, the true budget Porsche is now something different: the early Mk1 Cayenne.
This is one of the first 4x4s to offer genuinely smart handling. The easiest Cayenne to find within budget is the 4.5-litre Cayenne S, which boasts a naturally aspirated V8 engine that produces around 340bhp. It's more than enough power to make decent progress and enjoy some Porsche-like thrills on the road.
However, if you're willing to be patient and do some searching, you may be able to find the Cayenne Turbo with a whopping 450bhp within your budget.
Get a Budget Car Under £5000 With a Little Help from Carmoola
Ready to invest in a budget used car? Check out our blog to learn more about the best car finance deals. At Carmoola, we make it easy to apply for the finance you need, and we offer affordable rates to fit your individual circumstances.
Find out how it works now, or contact us today. 👍