Best Countries Abroad to Visit in Your Car
One of the best things about having a car is the freedom it gives you. Turn the keys and drive anywhere you like, whether it's down the road or to an entirely different country. And when it comes to going abroad in your car, there are a fair few options. If you want to know where they're located, read on and discover the best European countries to visit in your car.
France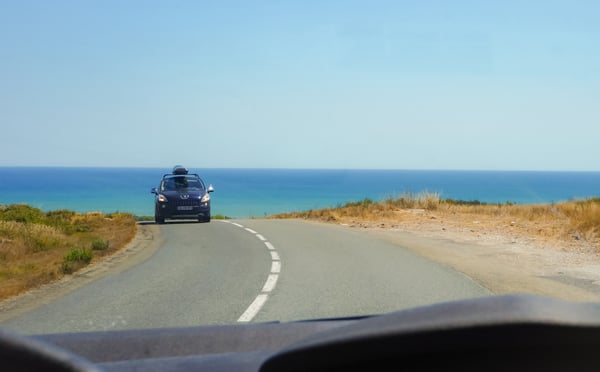 Let's start with France, our closest European neighbour. You can literally be in France in 35 minutes if you hop on the Eurotunnel (not to be mistaken with the Eurostar), where you'll arrive somewhere between Calais and Boulogne. From here, the country is yours to explore, as is the rest of Europe. From France, you can get just about anywhere, be it Spain, Germany, Italy and Switzerland.
Spain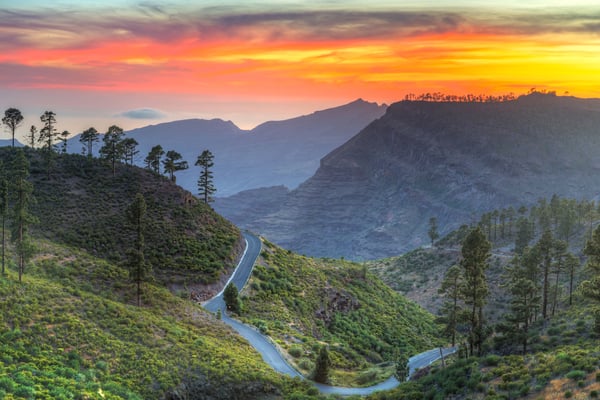 Road journeys from the UK to Spain can take around 22 hours, so you might want to stop off a few times on your mega road trip. Driving across Spain is a liberating experience, though. The highways are well laid out, and they're often pretty quiet. Sometimes you can feel like you've got the road to yourself as you drive along to the backdrop of Spanish mountains, greenery and stunning coastlines.
Germany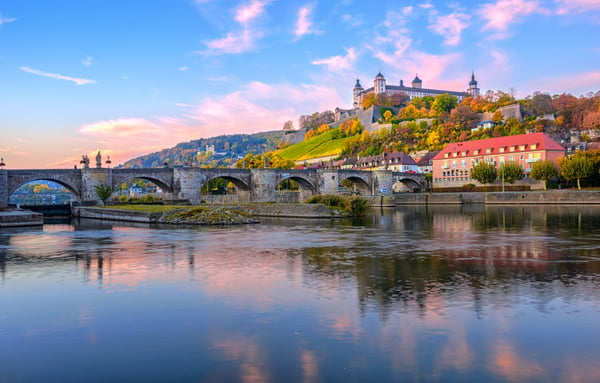 The German's know their cars, which is why zipping around in the country feels a bit like you're driving in the homeland of vehicles. German efficiency extends to the roads too, and it's hard to beat darting around the Bavarian mountains or going from city to city. Make sure you five on the Romantic Road – it's a 220-mile route that runs through Franconia wine country to the German Alps.
Italy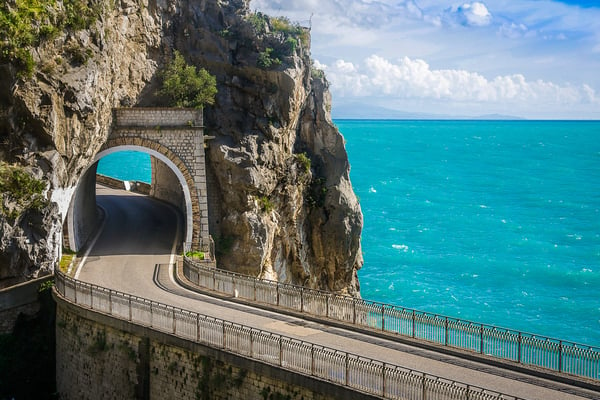 Italy has some of the most scenic – and testing – drives in Europe. Dart around the Amalfi Coast while soaking up the beauty of the area in the form of pastel-coloured houses hanging off the cliffs with majestic waters below. Or get stuck in traffic in Rome, as cars in the bustling city toot their horns in every direction.
Switzerland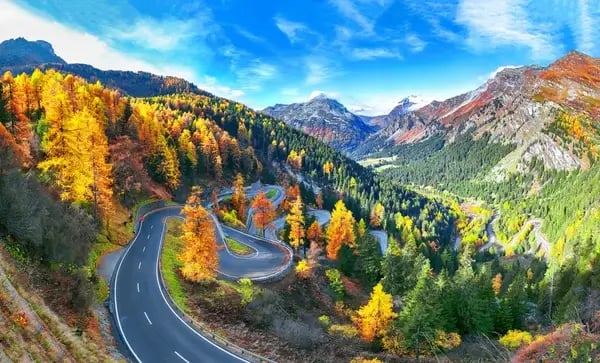 Mountains, mountains and more mountains are on the agenda in Switzerland. Sure, you could drive through cities like Zurich and Geneva, but the natural beauty of the country is in its sweeping landscapes – especially if you're seeing them from behind the wheel. Head to the alps region, and admire snow-capped mountains while you hit the beds on the pristine roads in one of Europe's most beautiful countries.
Belgium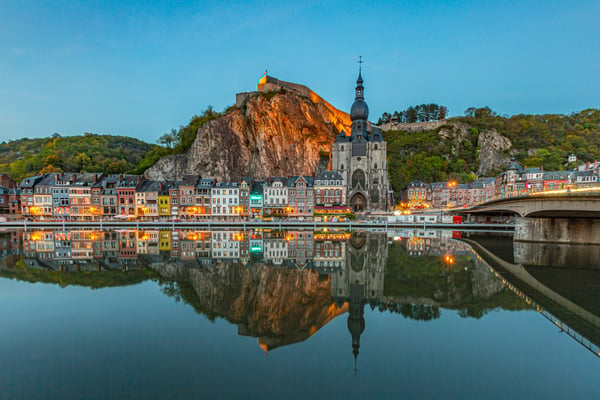 Travel through Belgium behind the wheel and experience a country with medieval charm and some of the quaintest buildings you'll ever see. Bruges, in particular, is a delight, while Wallonia's scenic countryside will have you getting back to nature in no time at all.
Iceland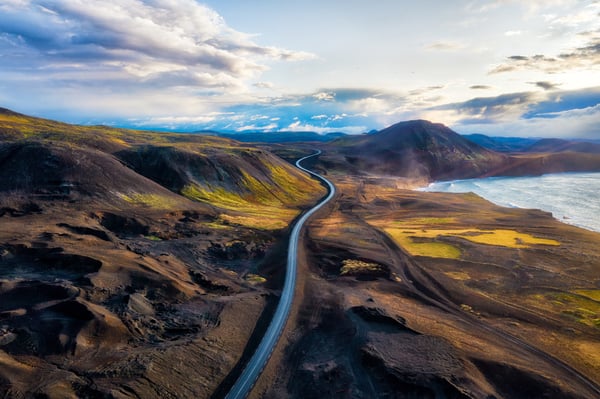 Driving around Iceland is a bit like driving on the set of a movie. You can expect everything from striking waterfalls to volcanic areas with dried-up black lava that looks like something from the end of the world. The roads are incredibly well laid out throughout the country, making it a particularly pleasant and scenic place to drive around.
Portugal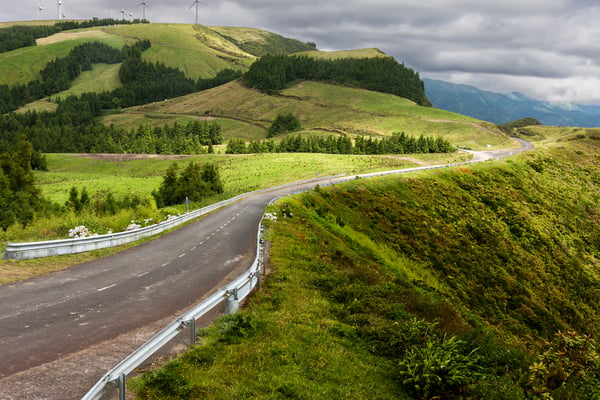 Portugal is full of paved roads, winding curves and eye-catching scenery. We recommended avoiding the bigger cities like Lisbon and instead focusing on the coast, where there's less traffic and more open roads to take in the beauty of this country. Try Sao Miguel Island in the Azores with its viewpoints overlooking lagoons, villages and, of course, the ocean.
Scotland
Not many people associate Scotland with being one of the most scenic places in Europe, but it has road after road filled with scenic delights. In fact, it has one of the UK's most scenic drives: The North Coast is essentially Britain's answer to Route 66 with its 500 miles of beaches, villages and historic castles.
Faroe Islands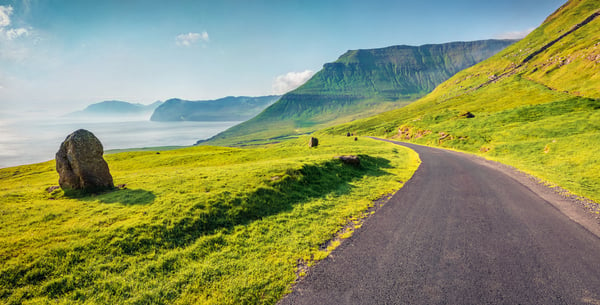 The self-governing archipelago of Denmark is a beautiful destination filled with rolling greens and coastlines. Those attributes make it a great place to drive with scenery that includes pouring waterfalls, daunting cliffs and the odd animal. The roads are straightforward, making it an easy place to navigate, and it's well-connected. You can travel between villages and stop for a bite to eat before hitting the road to take in the scenery again.
Best countries abroad to visit in your car
Europe has so many great countries to visit by car, and you can get to most of them fairly easily from the UK. You just need a ferry here and a train there before being set loose on the open roads of Europe.