What Are the Best Hatchback Cars?
The perfect blend of style, utility, and compact design, hatchback cars have been a crowd favourite for years, and for good reason. They are the go-to choice for those who want a car that's not just about getting from point A to point B, but also enjoying the journey in between.
Whether you're an urban dweller looking for a compact car that can navigate narrow city streets, or you're simply looking for a vehicle with sporty performance and a sleek design, hatchbacks have something for everyone. If you're looking for the best hatchback car to add to your garage, we're here to help.
Read on to discover the best hatchback cars currently available. From the best value hatchback cars to luxury hatchbacks, we're going to cover it all. So, strap in and let's look at some of the best hatchback cars money can buy in 2023.
Volkswagen Golf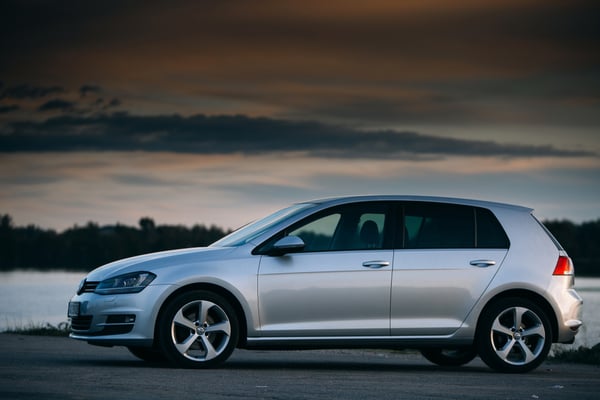 Perhaps the most iconic hatchback of them all, the Volkswagen Golf fits a range of driving needs and is the go-to car for many. The latest model updates an already excellent car with 48V mild-hybrid technology, but there's no need to tamper too much – the Golf is a classic in looks and performance.
Those with a need for speed should upgrade to the GTI version with its 242bhp. There are three different equipment levels to choose from, and a great choice of engine sizes.
Ford Focus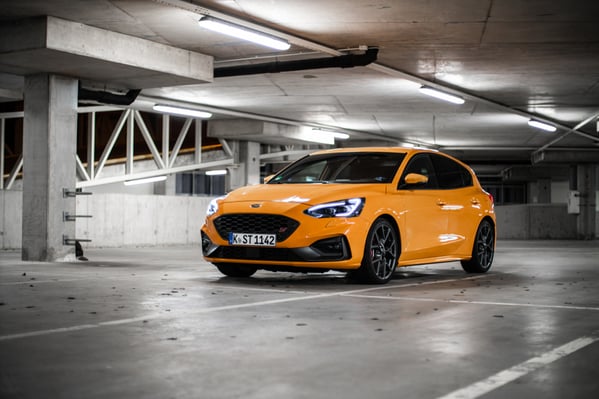 Popular with families, the Ford Focus is another classic hatchback that's fun to drive and looks good, both inside and out. Most of the engines available are cheap to run, so it's economical around town and rural areas. There's also lots of passenger space inside, meaning the Focus can easily act as a family car as well as a solo drive. It also means it's one of the best cars for tall people who need ample legroom.
Considered one of the best 5 door hatchbacks on the market, the Ford Focus is a pleasure to drive, smash's reliability ratings, and has a sleek and stylish design. It's one of the best value hatchback cars you can purchase.
Toyota Corolla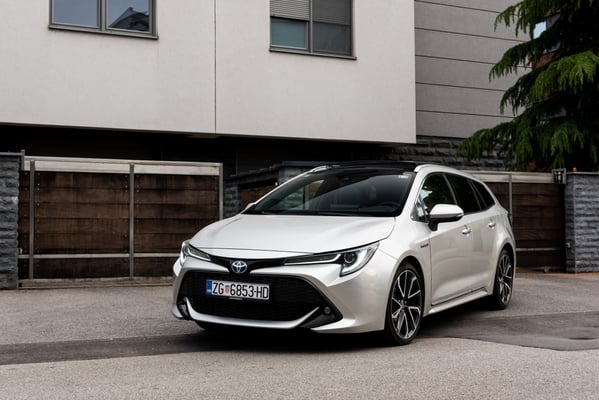 The Corolla returned to the UK in 2019 after many versions of the Yaris. It's a triumphant comeback, with the Corolla competing well against the Golf and Focus in most aspects. There are two options available: the 1.8-litre engine with 120bhp and the 2.0-litre engine with 181bhp. Both are efficient and help this Toyota offer value in the hatchback market. In all honesty, the Corolla isn't quite as fun to drive as the Golf or Focus, but it's still a stylish car with a modern design.
Seat Leon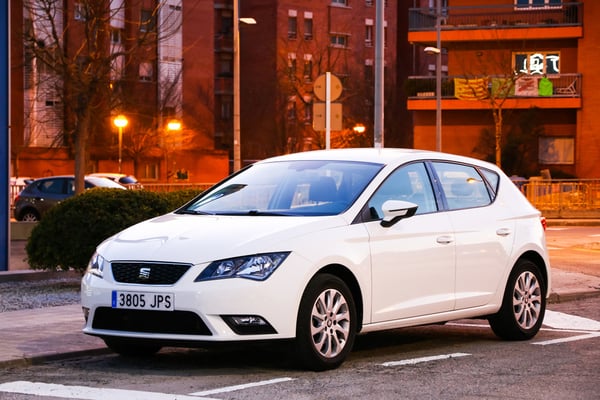 The fourth-generation version of the Leon is based on the same MQB platform as the Golf and is a winning car from Spanish carmaker Seat. It provides good handling and looks smart all-around around, making it a great choice if you're in the market for a more affordable hatchback. A plug-in and hybrid model is also available, with Seat getting in on the electric car revolution. Not sure whether to go for a petrol or electric model? Check out our blog comparing electric v petrol cars to help you make the right decision.
Mercedes-Benz A-Class
If you're after a high-end hatchback, look no further than the Mercedes A-Class. It comes equipped with technology, a futuristic cabin and the typical luxury feel you expect from a Mercedes. Good passenger space adds to the plus-points, as does the fact that it's the cheapest Merc on the market. So if you're after a fancy car at a more attainable price, the A-Class is waiting for you. With its luxurious design, this is by far the best hatchback car for a long drive.
Skoda Scala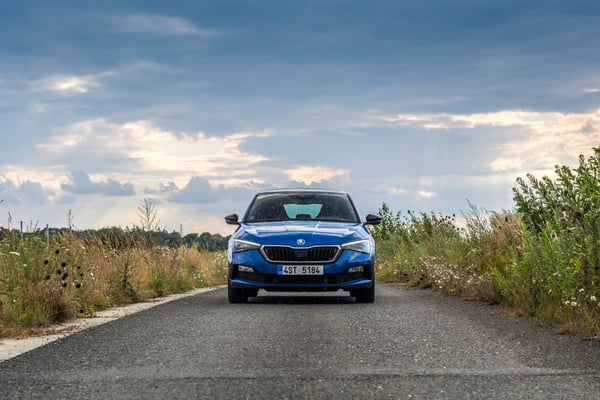 Named Compact Family Car of the Year at the 2019 Auto Express New Car Awards, the Skoda Scala has many impressive features including a large boot space and roomier rear seats than your typical hatchback. The base model starts at £17,000, making it one of the best cheap cars on the list. If you opt for the SE version (£18k), you'll get an eight-inch infotainment screen, LED headlights and Autonomous Emergency Braking. Not too shabby at all if you ask us.
Audi A3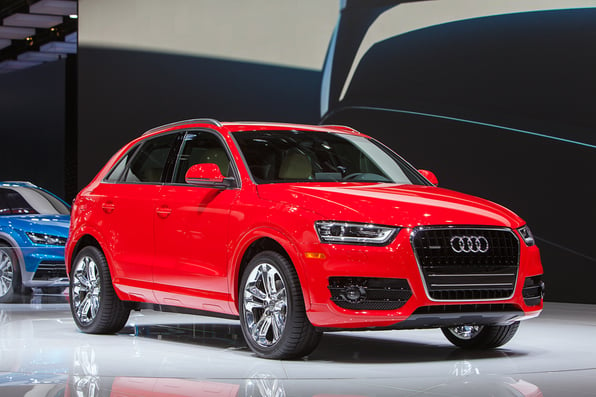 Now in its fourth generation, the Audi A3 looks good, is comfortable for both driver and passengers, and has excellent handling. There are hybrid and plug-in variants available, and everything feels particularly robust – as you would come to expect from an Audi. As far as premium hatchbacks go, the Audi A3 is right up there, but does it make the best Audi cars ever made list? With its effortlessly stylish looks and huge list of premium features, it's no wonder it is considered one the best hatchback cars UK.
BMW 1 Series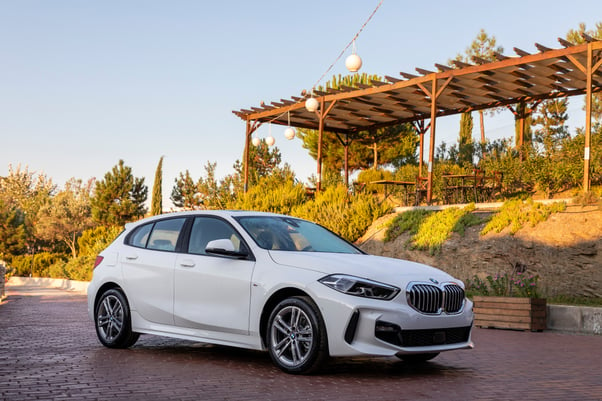 Another high-end hatchback, the BMW 1 Series is the carmaker's entry-level option. And yet it's still got all the class of higher-end, best BMWs ever made on the market. The 1 Series offers a front-wheel-drive layout, giving it good handling and tightness while you drive. On the inside, you can expect all the trimmings found in a BMW: there's an infotainment system and good boot space that'll easily fit a suitcase or two.
Hatchback love
There's an excellent choice of hatchbacks available, from budget-conscious models to premium brands with the latest tech. So whether you're after a BMW, Skoda or feel like driving the classic Volkswagen Golf, you've got options in what is one of the most competitive spaces in the current car market.
When choosing the best hatchback cars UK, consider your needs, preferences, and priorities. Are you looking for something sporty or family friendly? What budget can you comfortably afford? Once you know what to look for, it makes it easier to find the best hatchback car for you.
Which car is your favourite from our top picks? Let us know in the comments below. Don't forget, we offer competitive car finance rates if you're looking to snag yourself a new hatchback car. Learn more about our car finance options today.