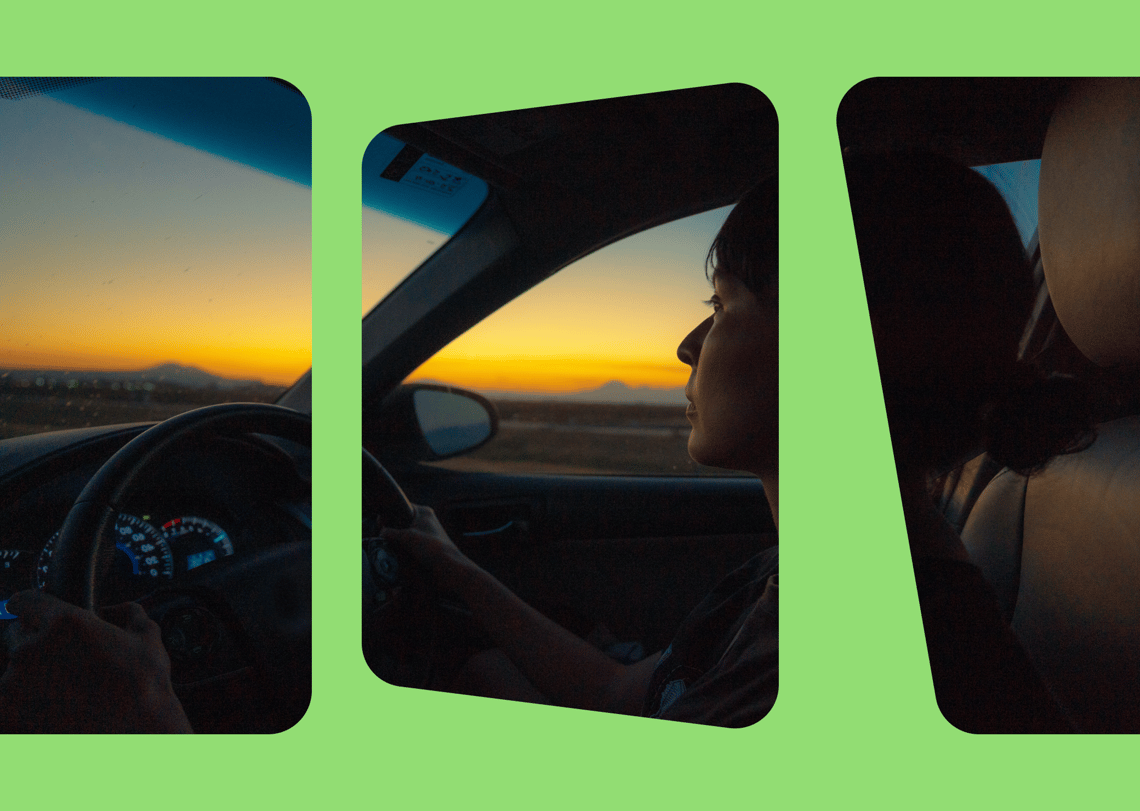 Well hello there! Great to see you here 😊 In this article, we're looking at the steps to buying your next car on Cazoo, with your Carmoola card. Now listen, it's actually a very smooth process so there's nothing to worry about. But just in case, here are the steps you'll need to follow to pay for your car on Cazoo.
Get your budget approved on Carmoola 💰
The first step towards paying for your car on Cazoo with Carmoola, is to get yourself approved for a budget for your car. By downloading the Carmoola app, you can complete the application process completely online in just a few minutes, and see how much you can borrow. If pre-approved for a budget, you're almost ready to buy your car!
Find your car on Cazoo 🚗
Now that you've got your budget approved, head over to Cazoo and open the details of the car you want to buy. You're looking for the "pay in full" option throughout the process, so keep an eye out for that.
Look for the big orange button, it should say something like Get Started (correct at the time of writing this article).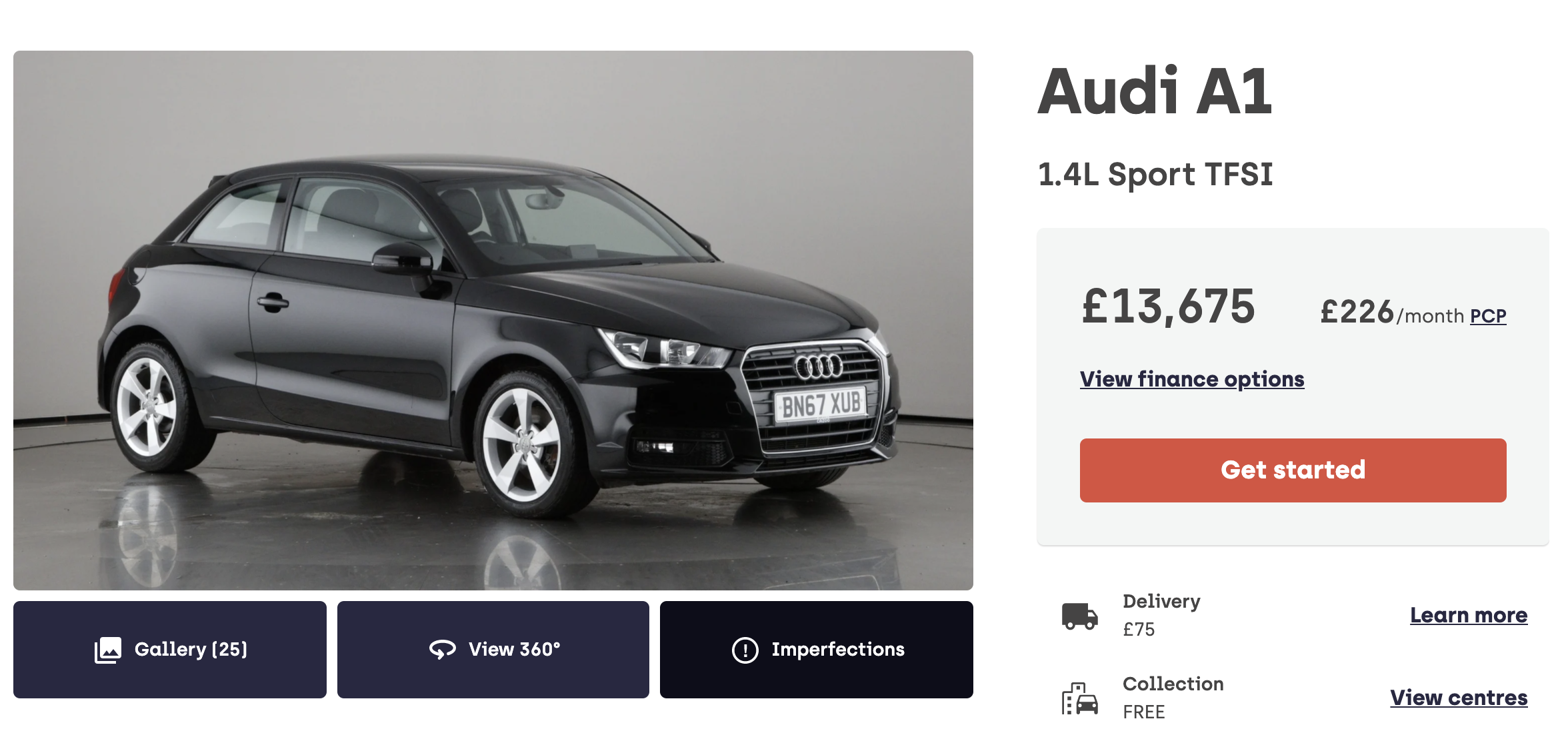 Now, you're ready to start the checkout process!
Add your personal details 🙋‍♀️
Cazoo will need to know exactly where to deliver your car, and some details about you. You'll need to pop in your name, address, email address and mobile number at this point in the checkout.
Will you be part-exchanging your old car? 🧐
The next step may or may not be relevant for you, but Cazoo does offer a part-exchange option. This is where you give them your old car, and they give you back some money for it, which will be used as a contribution towards the cost of your new car. For example, if you are buying a car worth £10,000, but you are part-exchanging your old car for the value of £2,000, you'll have £8,000 left to pay for your new car. Cazoo will collect your old car when they drop off your new car, so you won't be left without one - nice!
If you are part-exchanging your old car, make sure that this information is also shared on Carmoola.
Cazoo extras 💎
Cazoo offers a few different extras during the checkout process, including extended warranties, breakdown cover and paint and fabric protection. If you wish to purchase these then you can add them during the checkout flow. Remember, this might change the final price you pay, so be sure to update this on Carmoola.
Now it's time to pay 💳
Once you've completed the steps above, you'll be ready to pay for your new car. At this point, you'll be looking for the "pay in full" or "purchase outright" or "pay today" option.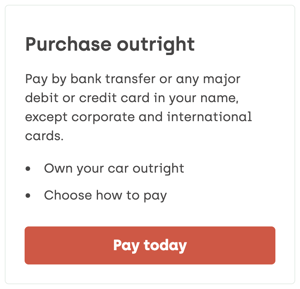 After choosing this, you can decide whether you'd prefer to have your new car delivered, or to collect it from one of their Customer Centres. Remember, if there are any additional costs such as delivery fees, you'll need to make sure the total is correct on Carmoola.
Now, enter your Carmoola card details ⌨️
Choose the "card payment" option at the checkout on Cazoo, and enter your Carmoola card details. All you need to do in this step is enter your name, long 16 digit card number, expiry date and CVV, which you can reveal in the Carmoola app by tapping on the card.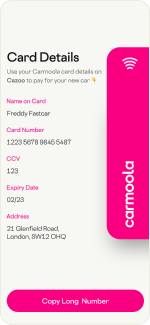 Your new car is on the way 🥳
Once your card purchase has completed, you're all done. Keep an eye out for confirmation emails from Cazoo in your inbox, and you can now start getting excited about your new ride 🤩 yay!