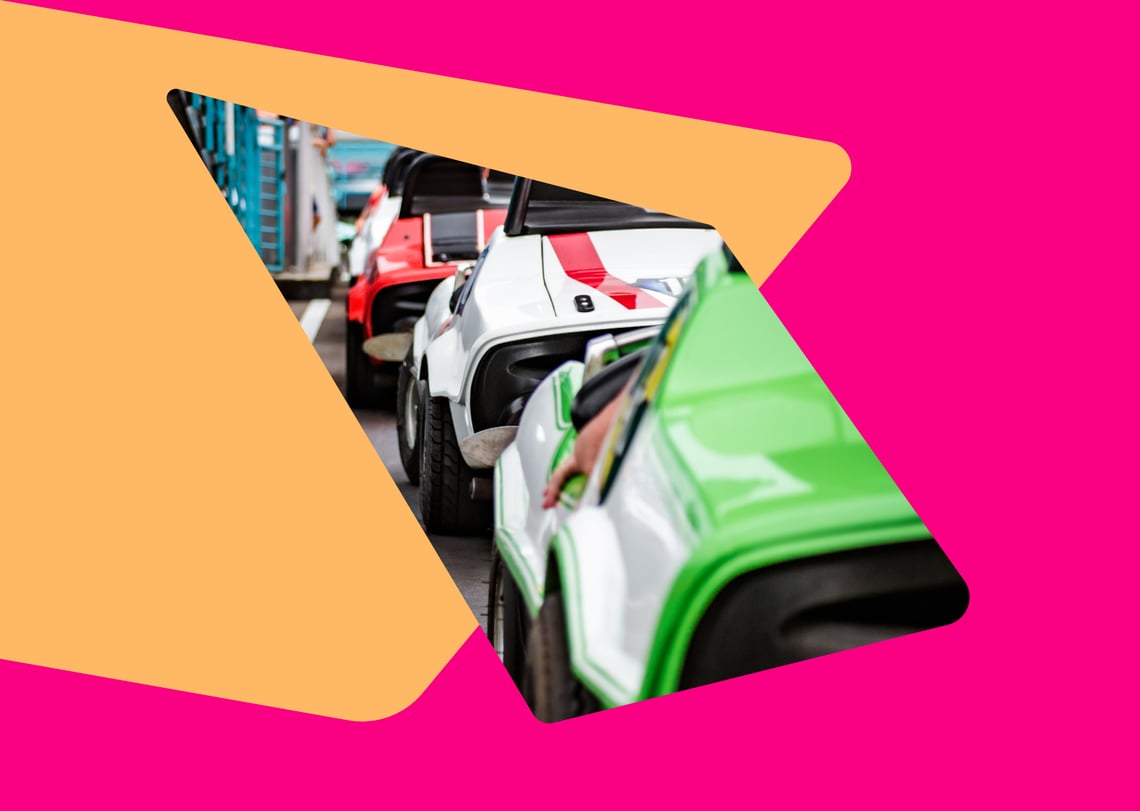 With the technology we have today and the internet, you can buy a car online using your smartphone. Yes, you don't even need your laptop to open a browser and visit a website because many car dealerships have apps now. You only have to download the app and then browse through the many brand new or secondhand cars available for sale. Buying a car online in the UK is so easy, but if this is your first time doing so, you might be asking a question like "how do I buy a car online?" or wondering where. So here are some quick tips you might want to know. 👍
Where Can I Buy a Car Online in the UK?
Directly from Car Manufacturers
When shopping for a car online, you can start by visiting the official websites of car manufacturers. Many of them already have their own sales platforms online. This means it's no longer necessary to visit their dealership because you can check what models they have, the specs of each of the models, and other options available to you as a car buyer. You can name all the big car manufacturers like Volvo, Peugeot, Hyundai, Renault, Vauxhall, and others, and you can bet they're selling cars online in the UK.
There's some caveat to this, though. Not all of them offer the same kinds of car financing. One might only provide Personal Contract Purchase car finance deals, whilst another might only have Hire Purchase available. You might even find ones that offer part-exchange deals, and they may also have a calculator conveniently placed on their website where you can get an estimate of your car's part-exchange value. It really all depends on the car manufacturer, so be sure to check out what kind of car finance they're offering to buyers who want to buy a car online.
New and Used Car Dealerships
Apart from car manufacturers, many new and secondhand car dealerships are now available online through their websites or their apps as well. Before the COVID outbreak, some of them were already selling cars online, but during the pandemic, a lot of them had to close their brick-and-mortar showrooms.
Many UK car dealerships took inspiration from supermarkets and their click-and-collect services. Through this, a customer can choose the car they want through the website or app and proceed with the purchase online. After that, they can collect the car or have it delivered to them, whichever is more convenient.
Third-party Car Shopping Websites
Finally, there are online car marketplaces. What's great about these third-party car shopping websites is they offer unbiased car reviews on their blogs. Also, they have so many vehicles to choose from, and they usually include most, if not all, of the brands and models available in the UK.
Don't be daunted by the thought that this will make shopping for a car confusing. On the contrary, it's more convenient because you don't have to jump from one website to the next. You can simply filter the options like brand, model, price, and others. Once you're done, the dealerships themselves will provide you with their best offers through your account with the third-party car marketplace.
If you've already chosen the most suitable offer, you'll also know if the dealership you selected offers home delivery. This way, your car buying experience is sure to be streamlined. But what if you want to check the actual car before buying it? Is it possible to do that online, too? Actually, yes. A lot of car dealerships in the UK would be happy to have a video call with you so they can have a chance to show you the car you want.
Is It Safe to Buy a Car Online in the UK?
Buying a car in the UK through a website is generally safe, provided you are looking at a genuine website. You even have more protection as a consumer if you make the purchase online rather than at an actual dealership. The UK law stipulates that buying a car remotely, either online or over the phone, means you're covered by the Consumer Contracts Regulations. But what does this mean exactly?
As a consumer who bought a product online, you have the right to cancel your purchase within 14 days of receiving it. No questions will be asked, and you will be issued a full refund. This is not available for car buyers who made the purchase from a dealership in person. You also have protection under the Distance Selling Regulations.
Do note, though, that this only works if the car buying process was remotely done 100%. If you've visited the dealership to put down a deposit or even sign an agreement, it's no longer guaranteed that you'll get a full refund. It's because you would then be bound by the dealership's terms and conditions. It's important to emphasise how necessary and beneficial it is for you to really read and understand the agreement before you sign it.
What Car Can I Buy Online?
You can buy almost any type of car online, new or second hand, but it depends a great deal on where you're buying it from. Here are some options for you.
Built-to-Order
These cars are brand new, and they've been built specifically to satisfy the set of features you want to see on the car. It's going to take longer than buying what's in stock so do manage your expectations when buying a built-to-order car.
Dealer Stock
With this type of car, you also get a brand new vehicle, but you don't have to wait because since they're in stock, they can be available immediately. If you don't need any extra features on the car, choosing a dealer stock vehicle is a great option.
Nearly-new or Ex-demonstrator
If you want a car that's essentially brand new but a lot cheaper, it might be worth your while to check for ex-demonstrators or nearly-new vehicles. These cars were used very slightly but not as someone else's vehicle. They're most often used for test drives, so they're going to have some miles on them but usually not too many.
Takeaway
So, can you buy a car online in the UK? Definitely! It's never been easier! You can start by doing an online search for the term "best online car dealership UK" or something similar, and you'll get at least a thousand results in a fraction of a second. From there, you can then visit the website of car manufacturers and dealerships or third-party car marketplaces. And you can do so while lounging on your sofa!
You can even pay for your car with Carmoola car finance from your phone too! It's all in-app, you'll get a decision within 60 seconds, and all reputable online dealerships will accept our virtual payment card too. Simple! 😃🚘