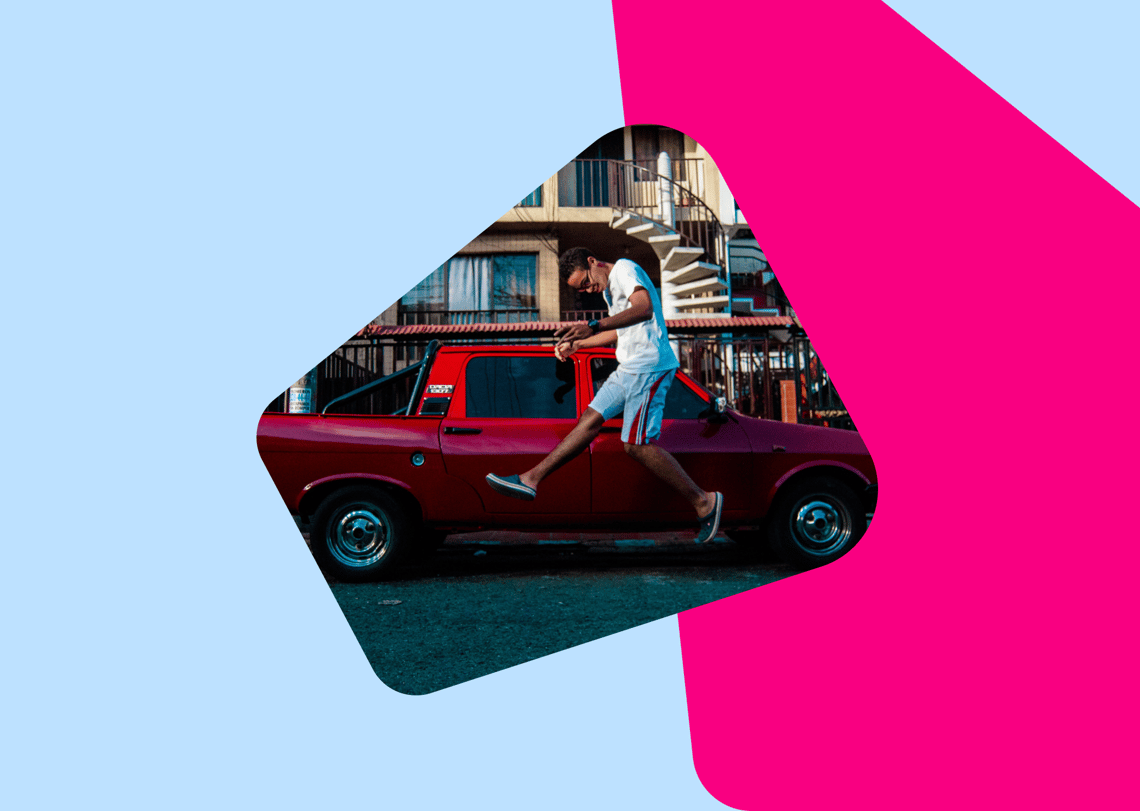 Fancy buying a new car? 😃 Then you'll need to know your budget and be prepared to spend a pretty penny. Unless, of course, you use car finance, which can help you get your new set of wheels for a lower amount up front. You will still need to understand affordability, however. This time it's in relation to how much you can borrow and the amount of deposit you're willing to pay. So, how do you work out car finance affordability? That's what we're here to help you with in this guide.
What does Car Finance Affordability Actually Mean?
If you have previously applied for credit, you may remember being asked "affordability questions" or the lender may have informed you that they will conduct an affordability check. This is a common and necessary step when someone applies for finance. Lenders do this to ensure that you won't struggle with your payments in the future.
The result of your car finance affordability check is amongst the factors that lenders consider when evaluating whether to approve your finance application or not. It also helps them determine the amount you can afford to borrow.
Car finance companies consider your monthly income and regular outgoings so that they can arrive at what's called "disposable income." The more disposable income you have, the more likely you'll be able to make on-time payments.
There is the option of getting car finance based on affordability and not a credit score. But you'll almost certainly need to pay a higher interest rate, which means more expensive monthly payments. Plus, very few lenders offer car finance where a credit check isn't required.
What's the Process for an Affordability Check?
Affordability checks are comprised of two main parts. The first one is determining how much money comes into your account and the second is knowing how much of it goes out.
Assessing Your Income
For the first step of the affordability check, most traditional lenders require you to submit your payslips for the past three months if you're a full-time employee. Some, such as Carmoola, will look at your regular income figure by checking your bank statement in a system known as "open banking". For self-employed applicants, expect the affordability check to be a bit more thorough, especially if your earnings fluctuate. Lenders may require a self-employed applicant to provide supporting documents such as tax returns or get an SA302 from HMRC, so that they can better assess the overall financial situation of the individual.
Evaluating Your Outgoings
The main goal of an affordability check is to know how much "spare" money you have that you can allocate for your car finance payments. For the lender to have an idea of how much you can spare, they'll need to know your regular outgoings. It's also worth using a car finance calculator to get a better idea of what you can expect to borrow with different deposit amounts. A car finance calculator can help you find a cheap deal, or at least a cheaper one.
Car finance companies will take into account your expenses for bills, rent, mortgage, taxes, necessities, insurance, and others. To do this, they'll check your credit report where they can also evaluate the percentage of your income that goes into repaying current debts. As above, they might also use the "open banking" system to get a clear view of your financial status.
Lenders will then calculate all these regular outgoings and then subtract the amount from your income to arrive at how much you can spare for car finance payments. This is how they determine how much you can afford to borrow to buy a car.
Improving Your Chances of Getting Car Finance
There are steps you can take so you'll have a better chance of successfully getting car finance. Give yourself ample time to test your budget and make adjustments whenever necessary. Now, let's take a look at the tips you can use!
Tweak Your Budget
Whether you're applying for credit or not, it's always wise to have a budget. Practice living within your means so that you don't overspend and you'll have more spare money that can go to your savings. You may then use the money you've saved up for the car downpayment which will reduce the monthly repayment amount when you buy a car with finance.
If you're already doing this, then you may want to experiment on cutting back in some areas to see if you can allocate more money on savings and finance repayments. Take your time in tweaking your budget so you'll know what arrangement you're most comfortable with.
Pay Off Current Debts
The credit utilisation ratio is another factor that car finance companies and lenders check when assessing affordability. Before you apply for financing, you may want to think about lowering your credit utilisation ratio.
If you have current debts, work on paying them off before applying for another loan or credit. When less money goes into paying other debts, then you'll have more disposable income for car finance payments.
Test Your Finances
It's wise to prepare for the worst-case scenario. Let's say you're living comfortably with the current income you have, but consider what will happen if something goes wrong and you're no longer earning as much anymore and you have car finance payments to make?
How will you be able to maintain on-time payments? This is something to think about before you apply for credit. See to it that you have an emergency fund that you can use if your finances unexpectedly go into a nosedive
And of course always look into the full cost of purchasing a car on car finance, checking out the total interest you will be paying back, and not forgetting all the little or not so little ongoing peripheral costs, like insurance and fuel etc.
Takeaway
A car finance affordability check serves as a way to protect both the lender and the borrower. For you as the borrower, if the lender deems that you won't be able to afford to repay the loan, don't take it negatively. They're just protecting you from getting tied to a financial obligation that might cause you stress and trouble in the future.
If you are trying to keep your monthly repayments as low a possible then one option might be to look at a PCP finance deal or even a car lease. If ownership of the car is not your priority then these options might be worth considering.
Continue to work on improving your financial situation so you'll have a better chance of getting the deal you want, and maybe look out for a cheaper car finance company (but don't keep making multiple applications as this will impact your credit score!) Save as much money as possible so that you'll have a substantial amount that you can use as a deposit or downpayment when buying a car. It will help a great deal in reducing the repayment amount you have to commit to every month. And that can only be a good thing! 👍