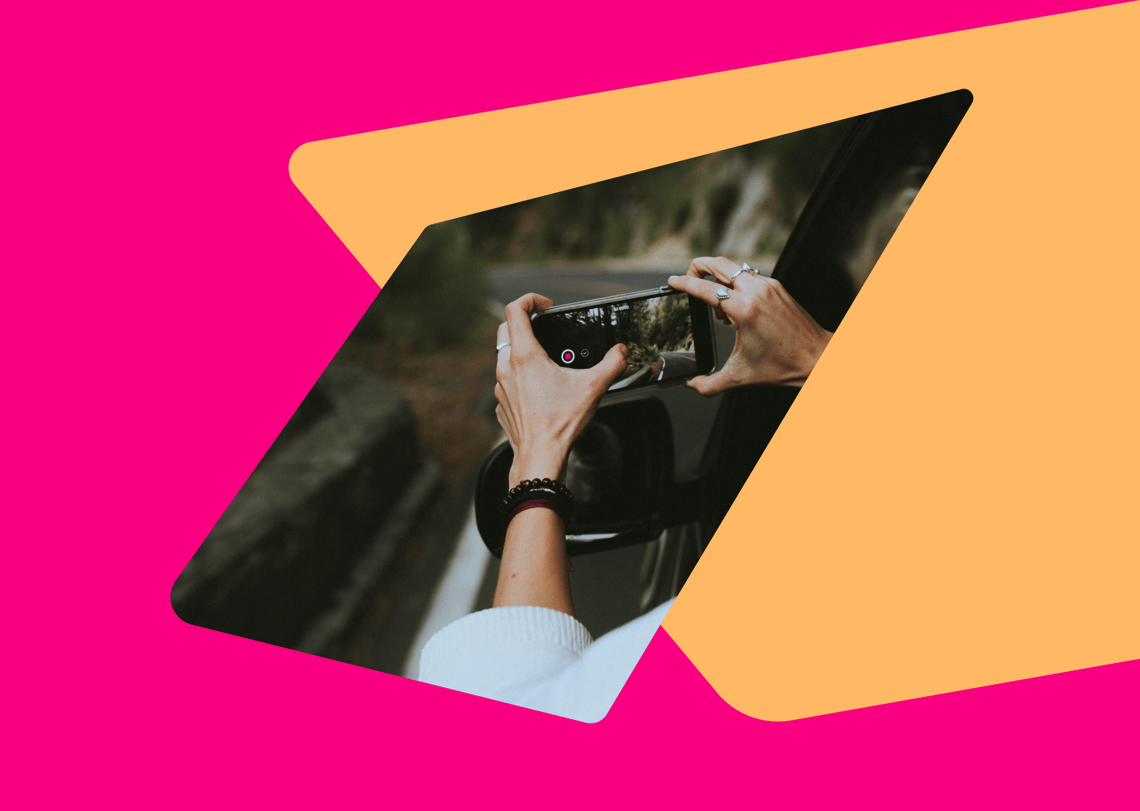 Are you looking for a car finance hub to answer your questions? Here at Carmoola, we strive to provide you with helpful information on car finance so you'll have an easier time deciding whether to apply for one, what kind of car finance deal to get, and how to choose the best car finance arrangement. In this article, we'll help you by answering some of the common questions on car finance that many car buyers like you are asking. Let's begin!
How Does Car Finance Work?
When you get car financing, you will have the opportunity to buy the car that you want without having to use up all your savings on one purchase. Instead, you will be paying the car finance company a fixed amount every month for a set number of years. Car finance is a type of credit agreement between you as the borrower and the car finance company as the lender.
Read more about how car finance works
What are the Different Car Finance Deals?
There are various car finance deals available to car buyers in the UK, including car leasing and personal loans. However, two of the most common car finance deals are Personal Contract Purchase and Hire Purchase.
These two car finance arrangements involve monthly payments. You have the option to pay a deposit so that you can reduce the fixed amount you have to pay every month.
With the PCP arrangement, you will be given a number of options once your contract ends. You may buy the car by paying a balloon payment or you may return the vehicle to the lender.
Read more about the different car finance deals
Who Can Get Car Financing?
If you are at least 18 years old and a UK resident, you can apply for car finance. However, take note that there will be numerous factors that can affect your application. Your employment status, credit history and credit score will play a huge part in determining whether you can get car finance at a good rate.
If you are a young driver who wants to buy a car, you can strengthen your application by getting a guarantor who can back you up. Having a guarantor to vouch for you will help increase your chances of getting approved by the car finance company.
Read more to find out who can get car finance
How to Apply for Car Finance?
Whenever you are ready to apply for car finance with Carmoola, you can start by downloading the app. You may then enter your personal details such as your name, address, date of birth, and others. Another step you need to take would be validating your identity by using your driver's licence or passport. Within a few minutes, you will know the result of your application.
Carmoola will securely process your application through the app. With every step being done online, you don't have to worry about getting on the phone to talk to our representatives or going to our offices. Carmoola makes sure that applying for car finance is as convenient for you as possible.
Read more about how to apply for car finance
What If I Have a Bad Credit Score?
It's true that your credit score is an important factor in determining your car finance application. However, don't worry because there are many car finance companies that offer good deals even if your credit score is not great. But if you want to get the best car finance deals, it would be better if you devote some time improving your credit score first.
To do this, you should start and maintain a good record of timely payments. Also, try not to max out your credit cards. In time, your credit score will improve and you'll have better chances of getting the best deals on car finance.
Should I Pay a Deposit?
There are zero deposit car finance deals that you can get. It means you don't have to spend any money on your car purchase. However, if you want to reduce the amount you have to pay every month, it would be a great idea to pay a deposit.
You don't have to put all your cash into it, but a substantial amount means you will be paying less on interest because you'll be borrowing a smaller amount compared to a zero deposit car finance deal.
Read more about zero deposit car finance deals
Can I Buy a Used Car?
Whether you want to buy a brand new car or a second-hand vehicle, you can do so. Once you've been approved for car finance, you can choose the car you want and buy it. The good thing about car financing is you now have the chance to buy a better car because the payments are spread out over a period of time. If you were to buy with cash, your options would be very limited.
Read more about buying used cars
How Long is a Car Finance Contract?
Contract terms for car finance can range from one to seven years. The contract length depends on you. If you want to own the car as soon as possible, you should get a shorter contract term. However, this means you're going to pay bigger monthly payments, although the overall payment will be much less because you're paying less interest.
If you want more affordable monthly payments, you can choose a longer term. But you will be paying more in the long run because you're borrowing money for a longer period. Whichever term you choose, make sure that you are comfortable with it and that your budget will allow you to make the monthly payments on time every time.
Read more about the longest car finance contract lengths
Can I get a payment holiday on my car finance?
Yes, since the Covid-19 pandemic, lenders must offer you a payment holiday if you are struggling to keep up with your monthly repayments. A payment holiday essentially pauses your payments for a period of time, in the case that you are struggling financially. There are several options on the different types of payment holidays, and the rules for payment holidays. We've covered the most common options in our full blog article.
Read more about car finance payment holidays
Do car finance providers have great customer service?
One of the main purposes of the Financial Conduct Authority is to protect consumers, but are car finance providers really going above and beyond for their customers? In today's market, you should demand a five-star service when making such a significant purchase, but what does great customer service even look like? Many consumers are opting to purchase their new car using some sort of car finance, but how do you know what the lender will be like in terms of customer service? Do you want to sit on the phone for an hour waiting to speak to someone? Probably not. You deserve the best, and if you need help, you should be able to get it quickly.
Read more about car finance providers and their customer service
Who are the best car finance providers?
There are definitely some things you need to consider when choosing a finance provider. We totally understand that the most exciting bit is actually jumping into your new car, but just hold up for a minute! Don't get sucked into a poor, inflexible experience with your finance provider. You can always talk to us here at Carmoola – we're well placed to give you some advice on the things you should check out before you settle on a finance provider.
Read more about the best car finance providers
What's the longest term of a car loan?
Car loans seem to be getting longer and longer these days, and it makes sense because the longer the term, the lower the monthly payments. Most lenders have a set of standard terms you can choose from. Some common options you'll see are:
12 months
24 months
36 months
48 months
60 months
You can certainly extend your loan to a longer term, but you've got to consider if you really want to be driving that same car in 7 or 8 years! It could definitely decrease your monthly payments, but you'll also end up paying more interest back overall.
Read more about the longest car loan terms
How do I get the best car finance deal?
With finance, it's difficult to compare your deal against your friends or family members, as their credit score will be different to yours and this directly impacts the rate you can get! Different lenders have different ways of understanding your financial profile, a more traditional lender may put a lot of emphasis on your credit score, whereas others will look at other aspects of your income and financial situation in order to try to get you the best rate possible. We've put together a great article to help you make sure you get the best finance deal, so have a read and don't get caught out by organising it last minute!
Read more about getting the best car finance deal
Takeaway
These are some of the most common questions that car buyers ask about car financing. Hopefully, your questions have been answered as well. If you want to know more about car finance, feel free to check the Carmoola blog regularly. We post helpful and informative articles that will definitely help you make the best decisions on your car buying journey.
And when you've found a car you like and you're ready to apply for car finance with Carmoola, simply download the app and follow the steps indicated there. Since Carmoola processes everything online, you can send your application for car finance 24/7.