Cars F1 Drivers 2023 Drive Outside The Track
When we think of F1 drivers, we immediately imagine them on the track with their race cars. But what do they really drive outside when they're not racing around the F1 track? Get to know F1 drivers Alexander Albon, Kevin Magnussen, and Yuki Tsunoda and the awesome cars they have in their personal car collections!
Alexander Albon, Williams Thailand
It seems like Alexander Albon had predicted his career in Formula 1 racing when he spoke his first word as a child, "Ferrari." This London-born Thai racer is among the most popular F1 drivers today, having raced previously for Scuderia Toro Rosso, Red Bull Racing, and presently, for Williams. Don't let his sunny smile and laidback charm fool you. He's definitely got his eyes on the prize. Alexander Albon has two Aston Martins in his personal car collection, the DB11 and Vantage F1.
Aston Martin DB11
The release of the DB11 in 2016 marked the beginning of a new era for Aston Martin. This car is slightly bigger than the DB9 but boasts a more robust bonded aluminium chassis. The engines are new, a twin-turbo 5.2-litre V12 and an AMG-sourced 4.0-litre twin-turbo V8. The DB11 still has hints of the DB9, but overall, it's fresh and up-to-date, with its top-of-the-line electronic architecture provided by Mercedes, no less. Price-wise, the DB11 is close to the McLaren 570, Porsche 911, and Audi R8. In performance, it drives much like the GTs of Mercedes and Bentley.
Aston Martin Vantage F1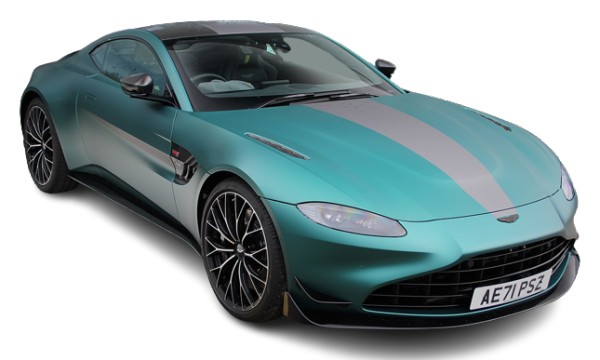 The standard Vantage wasn't as well-received as Aston Martin hoped, but the F1 Edition certainly changed that. The Vantage F1 had significant improvements that made it more compelling. There's more control, less movement, and more accurate steering. As for the engine, the F1 Edition has a twin-turbo V8 providing sufficient power that reminds anyone driving the Vantage F1 that it's undoubtedly, a beast of a muscle car.
Kevin Magnussen, Haas F1 Team Denmark
Sounds familiar? He's the son of Jan Magnussen, who was also an F1 driver. Even so, Kevin has made a name for himself, earning a reputation as an F1 driver who's not afraid to make risky manoeuvres on the track. He has raced for McLaren and Renault, and currently, he's with the Haas F1 Team.
Lamborghini Aventador SVJ

The Aventador is already a fierce-looking car, but the SVJ takes that a bit further. Its complete name alone sounds menacing – Lamborghini Aventador Super Veloce Jota. That tells you this car is meant to go really, really fast. The Jota element, referring to the J appendix of the FIA rule book, is rare and has only been used for two other cars, the Diablo SE30 Jota and the Miura P400 Jota. So, not only is the Aventador SVJ insanely fast, but it is also track-focused.
McLaren 650S Spider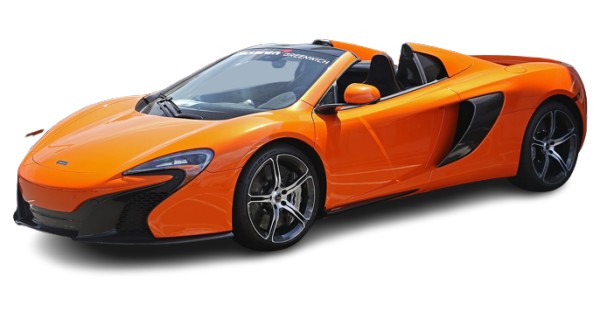 The Spider is the 650S Coupe's convertible version, boasting a folding hard top that quickly tucks away at 17 seconds. Sure, what's so special about that, right? The Spider is known to have a tough carbon tub that doesn't need any added strengthening, unlike other similar convertibles. If you want a fast car that truly stands out, the Spider can give you the most dramatic entrance wherever you go. With the dihedral doors, retractable hardtop roof, and LED running lights mirroring the McLaren logo, driving this car makes one hell of a statement.
Yuki Tsunoda, AlphaTaur Japan
Yuki Tsunoda is set to make history, with many expecting him to be the first Japanese F1 driver to win a World Championship Grand Prix. His career shot up from competing in Japanese F4 to getting an F1 seat with his current team, AlphaTauri, all in just three years. With the rate that Yuki Tsunoda is going, that coveted prize might just be within reach.
Honda NSX
Honda has always been known to produce innovative cars. The NSX is definitely one of them, being a hybrid supercar. This car has a 3.5-litre twin-turbo V6 petrol engine, plus three electric motors. It's actually not a plug-in hybrid, so don't expect long drives that are free of carbon emissions. However, the hybrid system of the NSX is brilliant, making it possible to close down the V6 engine for cruising, as well as in low-speed traffic. It's a supercar that allows you to enjoy a smooth and quiet drive once in a while.
Honda Civic Type R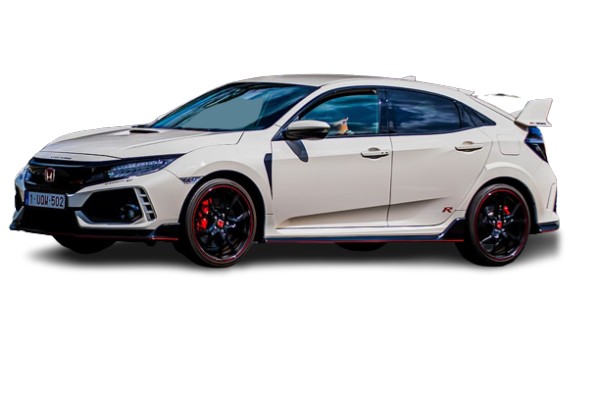 It's so easy to love the Type R and just keep it for a long time. Yes, it has that old-school vibe with its front-drive and manual gearbox, but Honda has been continually improving this model for nearly three decades. You know it's a great car if it has withstood all those trends that came and went. If you've ever heard the Japanese term "kaizen," which means "continuous improvement," this car is the embodiment of that. But at its core, the Civic Type R still has the same gearbox, engine, chassis, and all the essential parts that make it so distinct from the rest.
Takeaway
These three Formula 1 drivers sure know how to choose a great car! Mind you, the ones featured here are just a part of their car collection. Being car lovers, these F1 drivers have plenty more. And while these supercars may not be within budget for the average car buyer, that doesn't mean we can't daydream about driving one!
How about you? What's your dream car? Carmoola might just be able to help you make it a reality! Check your budget using our car finance calculator and get an estimate of the cost of financing a car with Carmoola. Financing or re-financing your car with Carmoola is easy - why not find out how it all works. You might just drive that dream car home soon!