What are Freddie Flintoff's Favourite Cars?
Freddie Flintoff's incredible journey from a humble purple Rover to owning his very own Lamborghini is an inspirational story. His rise as the new Top Gear presenter and cricket legend demonstrates that hard work can be extremely rewarding! Everyone loves Top Gear, but what does presenter Freddie Flintoff like to drive? In today's blog post we go through his car collection.
The Purple Rover
After months of hard work and dedication, he finally passed his test on the third try. His cricket club had a deal with Rover where they paid only one percent of the car's value per month in rent – an offer that was too good to refuse! And so at 17 years old, Freddie went driving around town in his brand new blue 216 Coupe; making him totally 'the boss' among all teenagers... That is until Preston police got involved every night because 'driving this 1.6 rover…was like cruising about Chelsea behind the wheel of a McLaren' - he said in an interview 😂! However two short-lived upgrades later (a purple Cabriolet AND 620ti) it looked like Freddie could officially call himself the cool kid.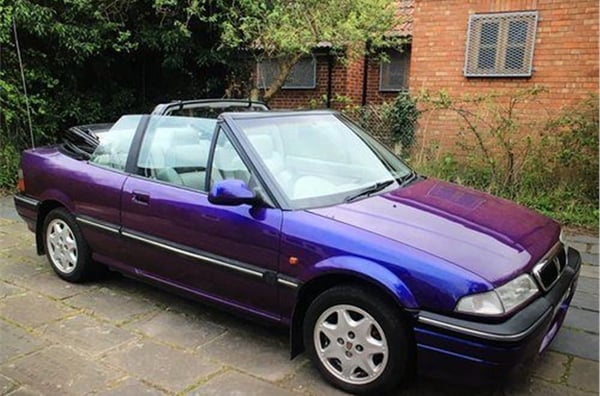 Porsche Boxster
The first car Freddie bought was a Porsche Boxster. He was on tour in Pakistan and was a bit bored, so he bought it aha! In a recent interview he exclaimed it was a 'lovely car'. Trouble with that was he was driving it one day on a back lane and a Metro came the other way. Fred stopped, but the Metro couldn't. The Metro hit the beautiful Boxster. The whole front end of his Boxster fell off. Not good.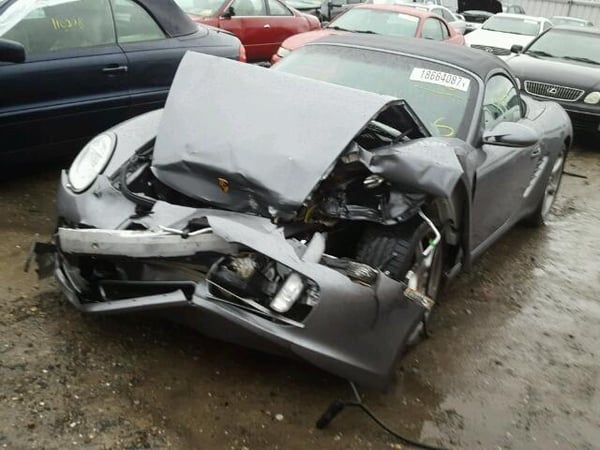 BMW M5
Freddie's automotive dreams came true when he acquired a BMW M5 - an E39 with the V8 and manual gearbox. Lee Westwood was originally behind the wheel, but for just £23k Fred got his hands on this stunning machine which had only 6,000 miles clocked up over three years! We'd classify that as one heck of a bargain. 💰
Worst Car?
Having an Overfinch Range Rover proved to be a bumpy ride for Fred - literally! After driving over one too many potholes, two tyres went down. Pushing his luck even further by going through a large puddle saw the under-tray fall off - which had no easy fix. After taking it in and three days later setting out for home yet again through that very same puddle (this time at less adventurous speed of 30mph), disaster struck once more with the bottom falling back out again! Unwilling to take any chances, he declared: "I never want to see this car again."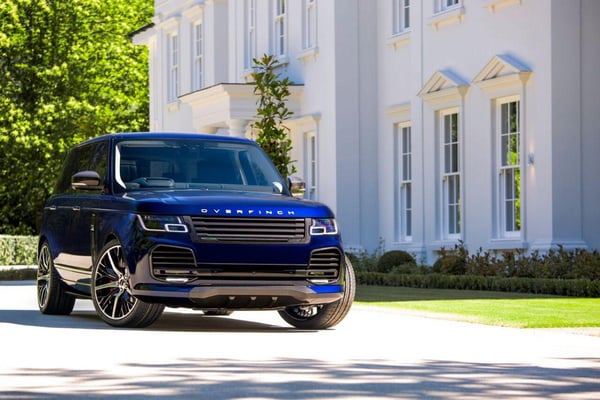 Volkswagen Touareg
Freddie had no idea the V10 TDI Touareg he owned was a cut above until it met its untimely demise. While driving to a friend's house, Freddie took one too many turns and found himself careening off course -- through brush and fences alike! The result? Shards of outdoor foliage scattered throughout his vehicle from the open window.
Porsche 997 Turbo
The final car in Freddie's collection, and his daily driver is the Porsche 997 Turbo. Porsche's 997 Turbo is a car that has been revered by automotive enthusiasts around the world. With its powerful 3.6 liter engine that produces 480 horsepower, this car is capable of reaching 60 mph in just 3.2 seconds and has a top speed of 191 mph. The 997 Turbo also features an Intelligent Engine Management System which ensures optimal performance with the minimal amount of fuel consumption possible. Additionally, the cock-pit inspired interior makes it feel like you are in a racecar when driving the Porsche 997 Turbo.
Takeaways
And that is it for today's blog post. We hope that you have enjoyed reading it as much as we enjoyed writing it. Check out more articles about legendary celebrities and their cars! Here's one about the cars that funny man Mr.Bean drives!
At Carmoola, we can help you find the best car finance deal to suit your needs. Why not visit the How it Works section and see how we can help you? If you are looking to finance your very own vehicle, check out the simple steps below;

● Go to the Calculator
● Enter your details & verify your ID
● You will then get an illustration of what you could potentially borrow
● Then go ahead and apply!

And then if you are accepted, go on to find your dream car, and go ahead and simply pay
with your virtual Carmoola card at the dealership (or online)! What's not to like? 😀🚘