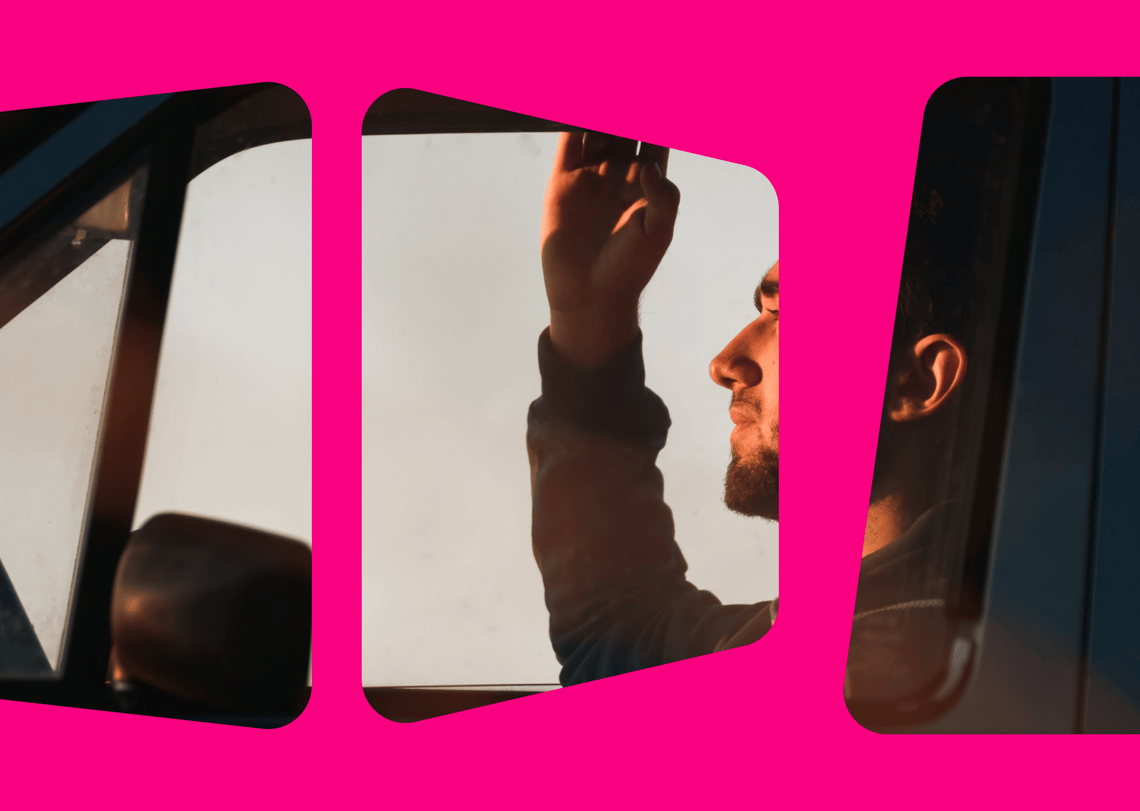 So you're about to start an exciting new life in the UK. All the details are in order, you've found somewhere to live and sorted out all the important info like setting up bank accounts and other necessary documents. There's just one thing left to do: buy a car.
Getting a new car shouldn't be a problem, right? After all, you had one in the last country you called home, and expect a fairly straightforward process for buying one here with finance. Only, you've been told you'll need good credit to borrow, and you don't even have a credit score yet.
This scenario is a common theme for many who move to the UK and try to get car finance. But is there a way to secure finance and ensure you get yourself the keys to a brand new vehicle? We've put this guide together to help, detailing the ins and outs of getting car finance if you've just moved to the UK.
What do you need to get car finance in the UK?
Most people buy a car in the UK with finance, using a specific car finance lender, going straight through the dealership or borrowing the money from a bank to get their vehicle. Whichever route you choose, there are a few details you'll need to provide before you can secure lending. These include:
A UK address and previous address history

Proof of ID, either a passport, identity card or driving licence

Proof of income, either payslips, bank statements or a tax return if you're self-employed.
Some lenders require borrowers to have three years' worth of UK address history before they offer car finance. This can rule you out if you just moved to the country and is incredibly frustrating, especially if you know you can afford the repayments without any hassle.
The role of a credit score in securing car finance
To make matters worse, most lenders require applicants to have a good credit score before granting car finance. Again, if you've just moved to the country, it's highly unlikely you'll have any credit and therefore could struggle to prove your creditworthiness.
Lenders use a credit-scoring system because it shows a detailed description of your previous financial history, from debts with other creditors to whether or not you've had any CCJs or have been declared bankrupt.
Without a credit score, borrowing finance has, traditionally, been harder to accomplish. This makes it tricky if you're moving from overseas, as you won't begin building a score until you've been in the country for a few months, and it can even take years before you attain a high score.
What about your previous credit?
Unfortunately, your credit score doesn't follow you from one country to another. Therefore, even if you have demonstrated you can borrow responsibly and manage your finances, your credit behaviour won't follow you to the UK.
You're essentially starting from scratch. This can be incredibly frustrating because you may tick all the boxes in terms of how much you earn, as well as other factors. It's not all bad news, however, and, fortunately, the landscape of car finance lending is changing with an increasing number of options coming to the market.
A smarter way to apply for car finance
Carmoola will consider car finance applications if you have at least 12 month's of address history in the UK. With Carmoola, you can apply for car finance using just your smartphone. We made it easy for you to send your car finance application. You only need to download the app and follow the steps indicated there such as entering your personal information and verifying your identity using your driver's licence or passport. In a few minutes, you'll know whether you're eligible for car finance with Carmoola. Check out exactly how it works.
New country, new car
Moving to a new country should be an exciting experience, and it definitely shouldn't be hindered by not being able to get a car. Now, with more options on the market and a fluid approach to lending, you can still enjoy moving to a new country while having a set of wheels to explore new surroundings.