Glastonbury 2023 Headliners with a Passion for Cars
Strumming a guitar, belting out a high note, and... revving a car engine? Those are all sounds you might hear from the stars of Glastonbury 2023, one of the world's most famous music festivals. This year's line-up has not only stolen the spotlight with their chart-topping hits, but also their impressive taste in cars.
In this blog, we're pulling back the curtain to show you what these music legends like to drive when they're not thrilling crowds on stage. So, sit back, and get ready to discover the beloved automobiles of Glastonbury 2023's top performers!
Elton John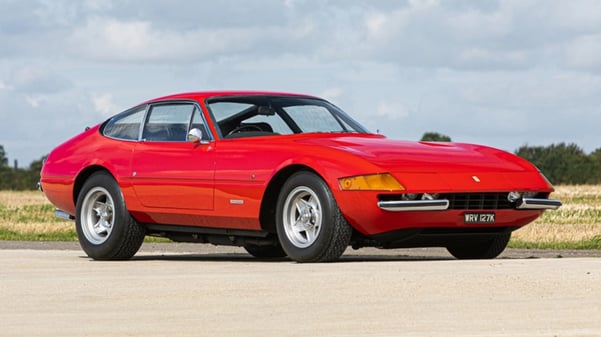 While Elton John's vocal cords have been enchanting audiences for nearly six decades, it's his equally impressive car collection that has been turning heads offstage. The music legend, famous for his vibrant piano ballads and hit singles like 'I'm Still Standing,' is also a huge fan of supercars, with a special fondness for British engineering.
With over 300 million records sold and being among the world's richest musicians, Elton John has had the means to accumulate a noteworthy assembly of automotive masterpieces. His past fleet, which he significantly trimmed via auctions, was a testament to his refined taste and love for speed and elegance.
Among his cherished vehicles, the Ferrari Daytona stands out. Known for its dynamic performance and sleek design, this car mirrors the singer's energetic persona.
Guns and Roses - Axl Rose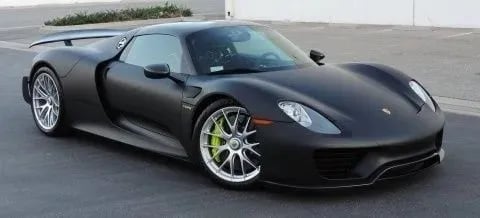 Guns N' Roses, the legendary rock band known for their electrifying performances and rebellious spirit, have influenced generations of rock enthusiasts. Axl Rose, their charismatic lead singer, not only sets the stage on fire with his high-energy performances, but also boasts an exhilarating car collection that reflects his audacious personality.
He is the proud owner of a Porsche 918 Spyder, an exceptional vehicle valued at approximately $800,000 at the time of writing. Equipped with a roaring V8 engine and 608 horsepower, this car is a perfect embodiment of the adrenaline-infused spirit of his music. The speed and power of the Porsche mirror Axl's explosive stage presence, capturing his fearless pursuit of excellence.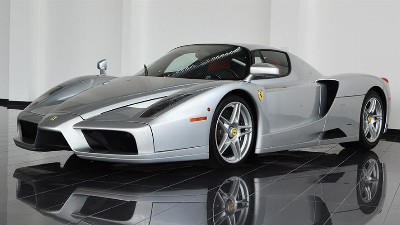 Another model in his collection that has caused quite a stir among his fans is the Ferrari Enzo. An exclusive beast on wheels, this unique model has a market value hovering around a staggering $3,800,000. Only 400 of these models exist globally.
The Enzo, sporting a V12 engine and boasting a top speed of 350 km/h, is a collector's dream. This rare marvel symbolises the raw power and unmatched prowess that Axl Rose exhibits on stage.
Undeniably, the Ferrari Enzo is a prize acquisition for the Guns N' Roses frontman, aligning perfectly with the band's dynamic energy and audacious attitude.
Arctic Monkeys - Alex Turner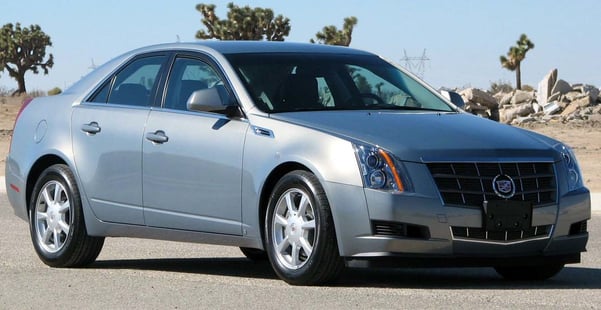 Arctic Monkeys, with their distinctive indie rock sound and catchy lyrics, have amassed a legion of fans worldwide. At the helm is Alex Turner, the lead singer and main songwriter, who is renowned not just for his musical prowess but also his retro-inspired style.
Turner's flair for fashion has secured him a spot on the GQ's Best Dressed Men list. His affinity for a bygone era isn't just reflected in his attire, but also extends to his choice of wheels.
Just as you'd expect, Turner has gone for a car brand that epitomises classic American charm – the Cadillac. Though not a vintage model, his choice of the modern Cadillac CTS is a nod to his fondness for the '50s vibe, while also embracing the conveniences of contemporary design.
The Cadillac CTS, with its sleek design and powerful performance, perfectly matches with Turner's blend of vintage cool and modern panache. His car choice underscores his unique style – a blend of nostalgia and innovation, much like the Arctic Monkeys' music.
Lizzo (Co Headliner)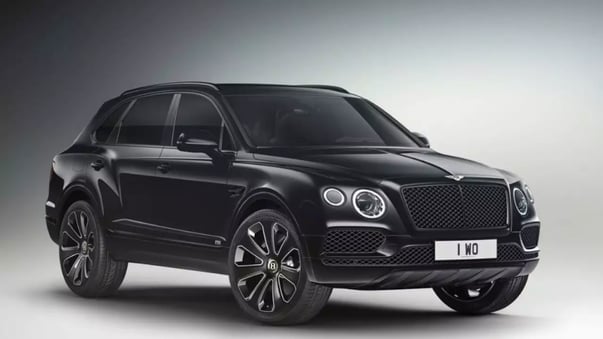 Lizzo, born as Melissa Viviane Jefferson, is an influential figure in the music industry. This American singer, rapper, and flutist began her journey in Detroit, Michigan, before moving to Houston, Texas, at the age of 10. It was in Minneapolis, Minnesota, however, where she truly launched her hip-hop recording career and established her vibrant and powerful persona.
In her garage, you'll find a vehicle that resonates with her larger-than-life personality and luxurious lifestyle — the Bentley Bentayga. This high-end SUV sports a 4.0-Litre Turbocharged V8 under the bonnet, capable of generating 542 horsepower and an impressive torque of 770Nm. The Bentayga is not just about power; it's a model that mirrors Lizzo's sense of style and penchant for luxury.
From picnic tables mounted on the backs of the front seats to mood lighting and illuminated tread-plates, the Bentley offers an abundance of features that define opulence. It carries a price tag of $183,995 at the time of writing, reflecting the exclusivity and extravagance that Lizzo embodies in her music and personal style. With the Bentayga, Lizzo doesn't just travel; she makes a statement.
Lana Del Rey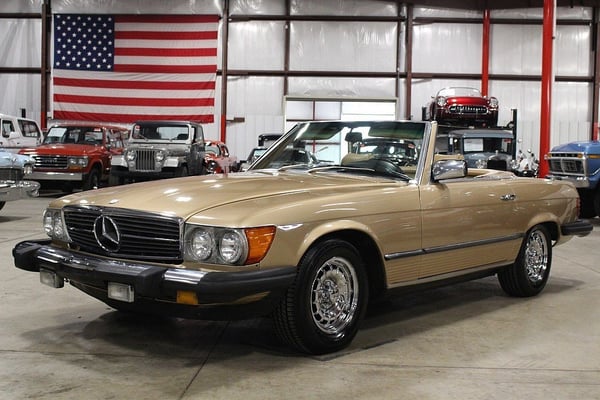 Lana Del Rey, a singer known for her cinematic sound and vintage aesthetics, boasts a car collection that mirrors her musical persona. She holds a special appreciation for both modern and vintage automobiles, as seen in the diversity of her collection.
Prominent in her collection is a pair of Jaguars - the XK and XJ. These sophisticated models are often her vehicles of choice when spotted in LA. Adding a hint of Italian flair to her assortment, she owns a sleek black Ferrari California that offers both power and panache. Complementing her contemporary rides is a Jaguar F-Type, a perfect blend of performance and luxury.
However, the jewel of her collection has to be the champagne 1981 Mercedes-Benz 380SL. This vintage model, purchased in 2012, exudes a classic elegance that fits beautifully with Lana Del Rey's personal style. Often the centre of attention in photographs, it's clear this classic Mercedes holds a special place in her heart.
Your Dream Car Awaits
Whether you're an up-and-coming rock star or just a fan of good music and great cars, your dream car might not be as far out of reach as you think.
Carmoola, a leader in car financing, is here to make owning your dream car more affordable than ever. Whether it's a brand-new model or a vintage classic, we've got flexible finance options that cater to your budget.
Check out our financing plans, calculate how much you could borrow, and let us help you hit the road in style, just like your favourite Glastonbury headliners. ✨