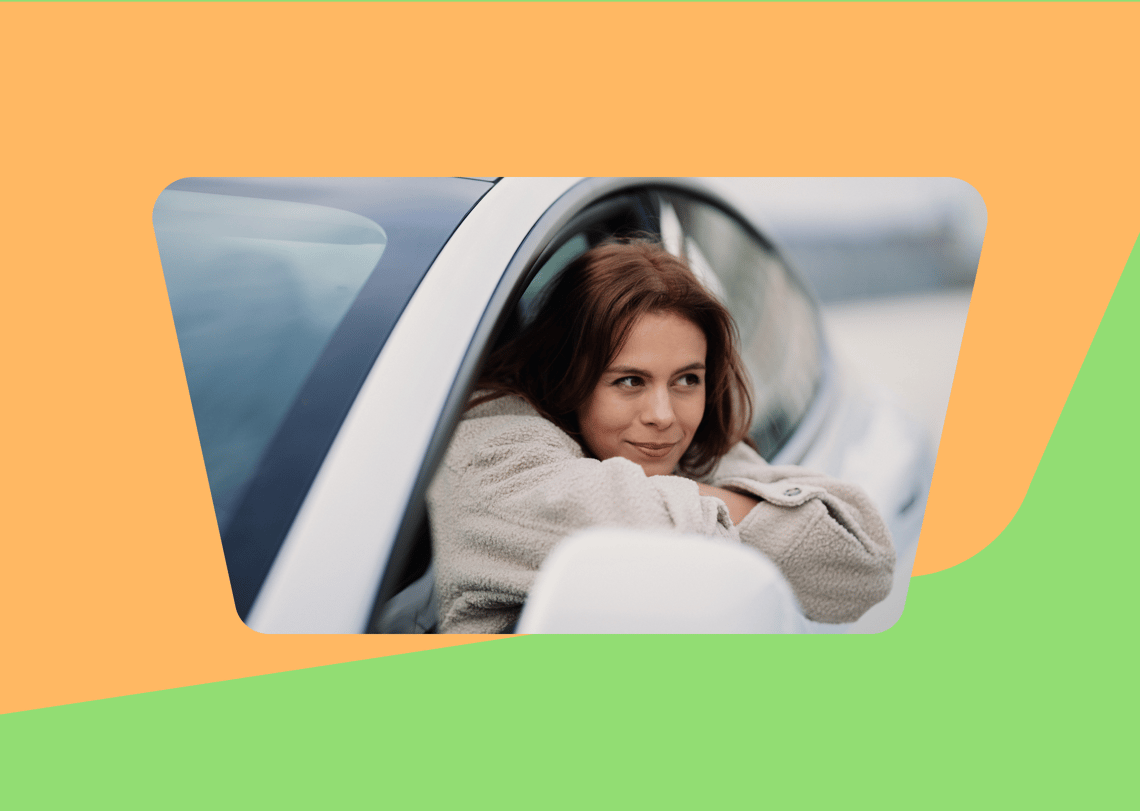 Don't want to wait until Monday, why should you? Have you been looking at 24/7 car finance? 🤔 Today, there are so many more options for buying a car and getting help to spread the cost. You don't always have to wait for the next business day to apply. You can do it at the weekend, or even at midnight if you want! That's what 24/7 online car finance can offer car buyers. Curious to know how car finance 24/7 works? This article will tell you more about it. Let's begin!
What Documents to Prepare for Car Financing?
If this isn't the first time you've applied for car finance, you may have some idea of the documents you need to prepare. But if not, don't worry because here's a list of the usual requirements that most lenders ask for from car finance applicants.
Proof of Identity
Your proof of identity is crucial for any type of loan, including car financing. You may use your driver's licence for this, or even your passport if you want. Some lenders might ask for multiple forms of ID verification so be sure to check with them directly. Also, it's important to check your ID documents first to check they're still valid and up-to-date.
Proof of Income
Hopefully, you have been keeping hold of your payslips because you may need them. Some traditional lenders may require pay slips for the last three to six months to process your application. You may also need to show a bank statement covering the past six months, and you may need proof of taxable earnings/income if you're a business owner or self employed. This is needed so you can show the lender that you have a regular income and that you can afford to pay the monthly car finance repayments. Other lenders may use alternative methods to assess your income, such as Open Banking and Credit Checks.
Address History
Your address history for the last three years is another component of your car finance application. Traceability is crucial when applying for car financing. But what if you've just moved to the UK? In this case, the lender may carry out an overseas check so they can verify your previous addresses. This may depend from one lender to the next, though.
Types of Car Finance You Can Choose From
Getting car finance from a lender that's available 24/7 is great for UK car buyers, as you can always get hold of someone and you can complete your application at your own convenience.
Financing a car may be a preferred option for some people. You may not want to spend all your savings on one big purchase. Instead, car finance allows you to spread out the cost through monthly repayments, whilst paying an amount in interest. Also, you have several car financing options to choose from, such as Personal Contract Purchase, Hire Purchase, or Car Leasing. Remember, there are risks with all financial products and you must ensure to read the details of your agreement carefully. If you cannot afford the repayments, it's possible the lender may repossess the car, your credit rating could be affected, and it may be more expensive or difficult to obtain credit in the future.
Personal Contract Purchase
With Personal Contract Purchase, you pay a fixed amount every month for the duration of the contract. At the end of the term of your PCP agreement with the lender, you have the option to return the car, or if you love the car and want to own it, you can pay a "balloon" payment to cover the residual cost. Be aware there may be restrictions on annual mileage and charges if the vehicle has sustained damage or undue wear and tear.
Hire Purchase
The Hire Purchase agreement has some similarities to a PCP deal. However, one main difference is that the monthly payments will be higher in an HP agreement, in order to cover the full cost of borrowing. This is because, by the end of your contract with the lender, you'll be the owner of the vehicle after paying a small Option to Purchase fee. HP is a great choice if you've set your mind to own the car for a longer time, but be sure to check the Option to Purchase fee with your lender.
Car Leasing
Car Leasing is another option. It's like renting a car but for the long-term. You'll still be paying monthly payments, but when you finish the term of your contract, you need to return the vehicle. You may choose to lease another one though, and start another car lease agreement. If you want a new ride every few years, and you can afford the monthly charge, then this arrangement could be most suitable for you. Also, there may be other costs, such as servicing etc., included in the price of the monthly payments.
Benefits of Getting 24/7 Car Finance
Saving up the full amount to buy a car will take a long time. Why wait if you can drive home in your new ride today? Car financing allows you to purchase the car you want and then pay an affordable amount every month for it. While you may pay interest for car financing, the convenience you get from having your own car may be preferable to you.
Having your own car can give you a real sense of freedom. You no longer have to commute or ask your friend or family to drive you to your destination. Apart from the ease of travelling to and from places, you now have the freedom to travel locally or further afield. You can plan your weekend and holidays in advance, and set off whenever you want. Having your own car may be a necessity for you if you need it to get to work, and car financing is readily available to make that purchase easier.
Preparation is crucial here, so before you agree to an offer or deal, take some time to be sure that you can realistically afford the monthly payments. You can start exploring what those payments might look like by using our car finance calculator. Once you've checked through your finances, make sure the monthly payments won't drastically affect your lifestyle or ability to budget successfully. There are some serious risks associated with missing payments on your finance agreement such as repossession of the vehicle, or your credit rating being affected.
Why Get Online Car Financing?
When you're working on the usual hours on weekdays, it can be difficult to go to the bank or other financial institutions that offer car financing. You most probably shop for a car online on the weekends or during the evenings when you're relaxing. You no longer have to miss work or find the best schedule to fit in your car finance application. And it's quick and simple too. Go for 24/7 car finance!
How to Apply for Car Finance 24/7 Online
Carmoola offers 24/7 car finance, and you can apply anytime. The steps are simple and straightforward.
Download the Carmoola app
Enter your name and personal details
Verify your identity using your driver's licence
Run a free HPI check on the car you want to buy.
If you get approved for Carmoola's car finance, you can buy a car from any reputable dealership using your Carmoola card. Carmoola is about flexibility and convenience. We want to make your car buying journey a smooth and easy process.
Do you want to learn more about car finance? Check out our blog! We post informative articles that will help you find out things you need to know about buying and spreading the cost of a car. Be sure to check back often to see the latest content from our team! Still have questions? Then we'd love to help - contact us here.