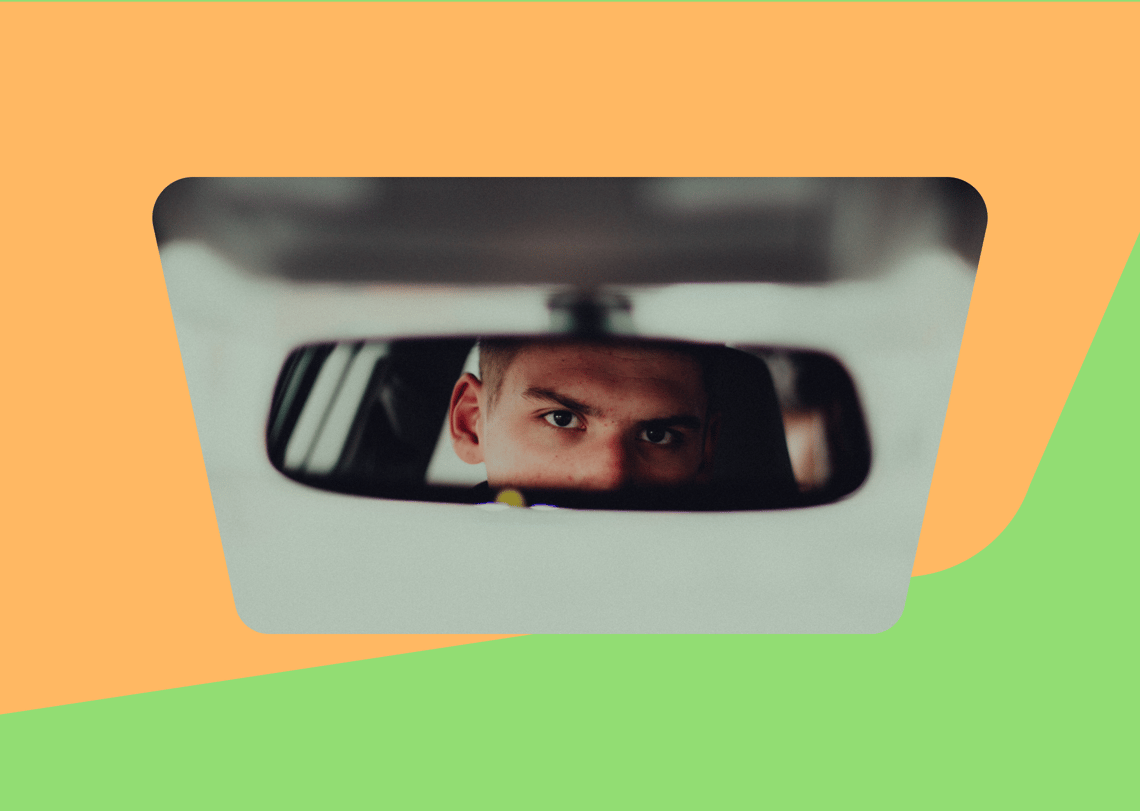 Love to get that shiny new car you've just viewed but worried your credit score isn't quite as shiny? 😶 Don't panic. Applying for car finance is pretty much a straightforward process. With many car buyers in the UK opting to use this type of financing to purchase cars, information is readily available on application requirements.
Despite this, some buyers get declined after sending out their applications. And having an application declined only makes your credit score worse. Remember that finance companies thoroughly evaluate your credit history and financial situation before making any approvals. So best to be prepared and try to avoid getting turned down.
If you are planning to get car finance, how easy is it to get approved? Here are some of the crucial checks that you need to think about even before you apply.
What To Consider Before Car Finance Application
Your Credit Score
Before approaching a financier for your new car, it's advisable to have a credit check done independently so you can see your score. You can use free services from Experian and Clearscore to determine your current status for credit rating.
Checking your credit score is such a good idea because you can identify any inaccuracies that need correction. Furthermore, you can note the areas that need improvement to improve your chances of loan approval.
Knowing this credit score also gives you an idea of what interest rate the lender might offer. The better your rating the better the deal you could secure. And you will avoid getting being offered expensive deals unfairly, because of an inaccuracy on your credit report.
If your credit score is poor, and correctly so, and there's no way to improve it, you can plan to approach financiers who specialise in car finance plans for people with bad credit ratings.
Your Budget
The fastest way to get rejected for car finance is if you can't actually afford it. As the car finance company reviews your credit history, they can also see how much you can afford to pay. Therefore, you should plan in advance, do the sums and figure out how much you can afford to spend on the loan and still meet your other monthly expenses.
This budget should include the deposit you need to put down for hire or personal contract purchase agreements. You can use our financial calculator to estimate how much cash you can pay over the loan contract period.
Your Car Finance Options
Car finance can be easy to apply for, but the terms and conditions might be confusing to some buyers. Before you go any further, decide if you want to go for personal loan, hire purchase, a lease, or a PCP deal. Each financing option has different loan terms; therefore, it's advisable to do the proper research beforehand. If you are not sure you can check out another of our blogs on the subject.
Selecting the right finance option that works for you is really important.
What Checks Are Done For Car Finance?
Apart from a credit check to assess your financial situation, your lender will need your proof of identity. This documentation could determine whether your application goes through or not. Here are the must-haves.
Identity Proof
Finance lenders need to confirm you are not impersonating another person. They will request personal information such as full names, marital status, date of birth, and residential status.
Home Address
A critical requirement for car finance in the UK is proof of address. You usually must have been a resident of the country for more than three years to get the loan approval. although some companies might consider a shorter period. You must give the correct address and residential history if you moved around a lot.
Utility bills that are in your name act as your proof of residence. Inaccurate or inconsistent address details could mean that your application will be denied. So if you've recently moved make sure you have updated all the relevant bodies and accounts.
Employment History
For credibility purposes, car finance lenders will request your employment details. You will need to provide information about your job title and salary. For those who are self-employed, you can offer bank accounts that act as proof of income, and maybe your SA302 which you can get from HMRC as proof of taxable income. Here at Carmoola, we perform an affordability assessment for your online, so you will not need to provide payslips, but some companies will need either 3 or 6 months of payslips.
Bank Details
Car finance agreements require borrowers to make monthly payments. These charges get deducted from your bank account. Therefore, the lender expects you to give your bank account details such as account number and branch address, or details of a debit card for your repayments.
Driver's License
Without a legal driving licence, most financial lenders might deny your car finance application. When applying, you will usually need to show proof that you have a legal right to drive. Providing this contributes to higher chances of loan approval.
How Long Does It Take For Car Finance Approval?
After filling in your car finance application, you need to wait for the company to carry out checks for approval. The process typically takes 1-2 business days. Although if applying to Carmoola, you will get a decision within minutes. Our application process is all done in the app. Worth remembering if you want to get that special car before it disappears! Once the review ends, either of these three things will happen.
Your Application Is Approved
Depending on where you have applied and what type of finance you have applied for, approval might lead to a release of funds to your broker or dealer direct for the car acquisition process to begin. Your loan contract is also activated immediately.
Your Application Is Rejected
If your credit score is poor or your documentation is not in order, your car finance application will get rejected. This situation happens when the company considers you too much of a risk to lend money to. You have to go back to the drawing board and it's best to review your finances before trying again.
You Are Requested To Provide More Information
You may miss out on some important information during your application which is required. If so the lender might reach out for more details if they are still considering your application. Once you provide this information, the financier will process your loan immediately.
To ease the process of getting finance, it's best to try to provide the correct documentation and personal information in the first place. Also, never provide false information on the application, this is a crime.
Takeaway
Every lender is different and has a unique set of terms and requirements. If one financier rejects your application, you can still try applying via another one, but do find out why if you can to avoid multiple rejections from lenders. To boost your chances of approval, you have to provide the proper documentation. And of course, a good credit history will be more attractive to lenders and secure you a better deal in terms of interest rates.
If you find your credit rating is poor, and you haven't identified any discrepancies, you can take some time to improve on it before proceeding with the car finance application process. However, you can always approach financiers who offer loans to those with bad credit. But expect these deals to be more expensive.
You can also check out Carmoola for our car finance deals. By simply downloading Carmoola on your smartphone, you can apply online. It's a quick and simple process, and once you are approved you get a nice virtual Carmoola card, and the freedom to pay for your car purchase at any reputable dealership. You're on your way! 😃 🚘