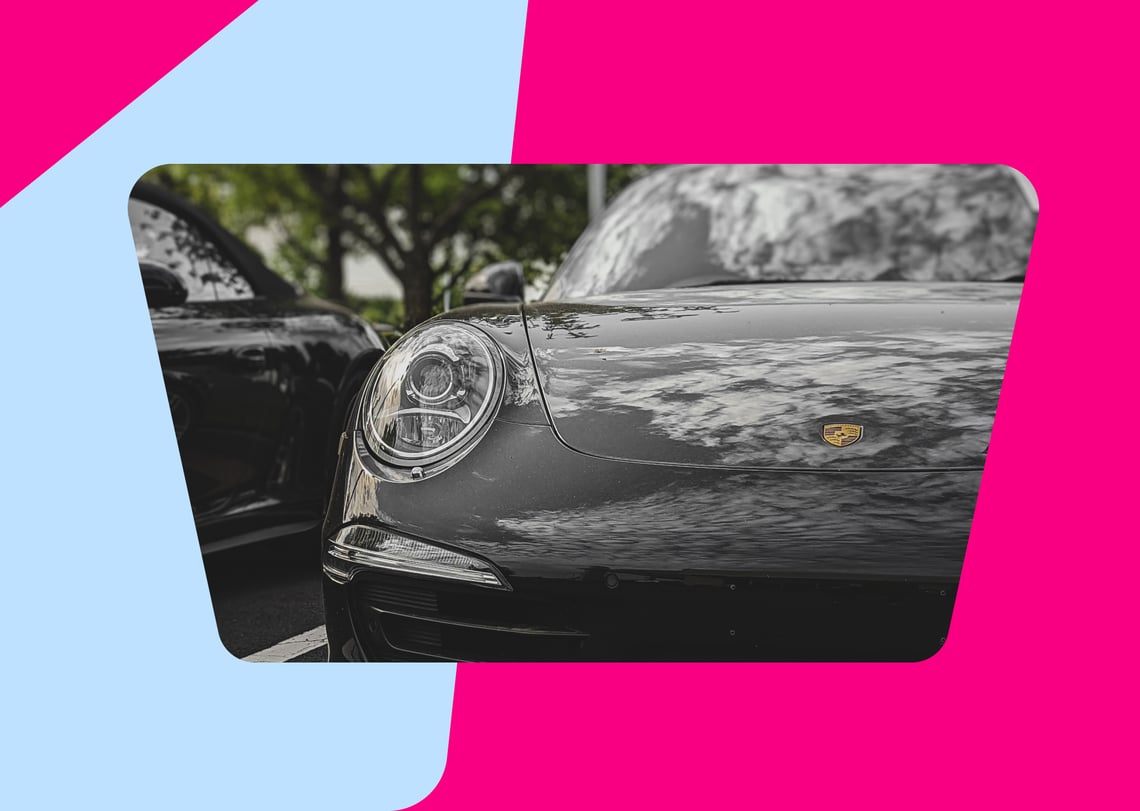 Is it your first time buying a car online in the UK? The idea of shopping for a car using only your computer or smartphone sounds so simple, and it is! You can do it in the comfort of your home at any time that's convenient for you. And once you've found the perfect car for your needs, you can even request it to be delivered to you. So, how do you buy a car online? Let us help you along your buying journey, you can do it online from start to finish! 😀
Know Your Budget First
Shopping for a car online and making the purchase are the easy parts. However, before that, you have to take some really important steps, such as assessing your finances and knowing how you'll pay for the car. If you have enough in your savings to make the purchase outright in cash, then that's the most straightforward route you can take. But do make sure you keep a reserve for those little emergencies.
So what if you want to pay in instalments and spread the cost over a number of months or years? In this case, you'd want to know how much you can set aside every month to pay for the car. Shop around to find the best lenders in the UK who are offering car finance products. Car finance companies usually have car finance calculators available on their websites, so be sure to use that to get estimates of the cost of financing a car.
Also, don't forget to consider other costs that you need to prepare for, like fuel, insurance, tax, repairs, servicing, and maintenance. It's crucial to be as ready as possible, so also consider emergencies. So, you may also want to include a budget for unexpected expenses.
Brand New vs. Secondhand Car
Once you know how much you can afford for your car purchase, it will be much easier to determine whether a brand new car or a secondhand vehicle is the best for you. If you want to get the most out of your money, buying a used car is the way to go. Brand new cars are expensive, and if you don't have a big budget, your choices will be limited. And of course they do depreciate very quickly in the early days.
With a secondhand vehicle, you have more options to choose from, and you can even get a better model with upgraded features already installed. Many used cars on the market are only one or two years old, so they're still in top shape and excellent condition. Also, check out ex-demonstrator cars or the ones that dealerships used for test drives. They may have a little mileage on them already, but they're basically new and great value for money.
Know Where to Buy a Car Online
Now, you might be asking, "Where can I buy a car online in the UK?" There are three options for car buyers. First, you may buy directly from the car manufacturer. Many of them already offer sales portals on their websites for customers who want to buy a car online. Second, you can check car dealerships through their websites or even apps that you can download to your smartphone.
And lastly, third-party car marketplaces are also a good option because you can compare different deals from private sellers and dealerships. With car marketplaces, you can configure your preferences, such as your budget, the car brand, model, colour, and features. You will then get results that match your preferences, and you can start narrowing down your choices until you find the right car for you. You may have heard of some of these companies such as Cinch and Cazoo. Do a Google search to see the full range.
Request to See the Car
When you already have your top three cars or a shortlist of cars you're considering, you can request to see the vehicle through a video call with the dealership. With this virtual tour, the dealership can show you the car without you having to go to their showroom. Take this opportunity to ask questions you may have. They will certainly be happy to give you as much information as possible so you'll have an easier time deciding if it's the right car for you.
Test Drive It If You Want
Many buyers, especially those who chose to purchase a brand new car, no longer find it necessary to test drive the vehicle. However, when buying a car online for the first time, you might be asking if you can still test drive the vehicle before deciding to proceed with the purchase. You may arrange or schedule a test drive. All you have to do is get in touch with the dealership via live chat, email, or phone call. Test driving a car is still a great way to assess if it's the right fit for your needs and preferences.
Get Your Insurance Policy
You're getting close to driving your new car! But before that, you need to get insured. Make sure you make arrangements to have car insurance before you collect the vehicle or before the dealership delivers it to you. It's easy to get a car insurance policy, and you can also do this online. Bear in mind that it's against the law to drive a vehicle if you're not insured. And you would want to have it insured even before it's delivered to you drive. The minimum insurance cover you can get is third-party insurance, but you may want to consider getting a more comprehensive cover.
Pay for Your Car Purchase
At this point, you already know the car you want to buy. You're only one step away from driving it! If you're financing the vehicle, then you'd have to finalise the agreement with the car finance company by signing the contract and paying the deposit if needed. You can even organise your finance online 24/7 too! Companies like Carmoola offer a full in app process which is quick, easy and really straightforward. Find out how it works here.
If you're paying for the car in full with cash, make sure that the payment method you use is secure. Remember to double check the bank details of the dealership before you press send! Before you buy the car, go through your contract thoroughly and check return policies, guarantees, and consumer rights. It's important that you've read and understand all these details before signing on the dotted line.
Collect the Car or Have It Delivered
You have the option to collect the car at the dealership, or you may arrange for it to be delivered to your home. There might be some extra charges if you choose to have the dealership deliver the car to you. If it's not clear, make it a point to ask, so you'll know if you need to pay additional fees.
Takeaway
These are the steps on how to buy a car online in the UK. Depending on where you're buying the car, there might be other necessary steps you need to take. Know your rights as a consumer, and do ask questions if something isn't clear to you. Don't feel pressured to buy a car if you're not yet sure. Take your time to assess your finances and choose the best car that will give you an awesome driving experience.