Check Out Max Verstappen's Cars Off The Track!
You would think that a Formula 1 driver would be obsessed with cars right? But is that the same for Max Verstappen? We know he is obsessed with speed on the track, but does is that mirrored in what he drives on the road?
There are no surprises here. Just like every other horsepower-hungry racing driver, Verstappen's car collection is impressive. He takes his car collection internationally, from Italy to the UK to Germany. Not only is he driving the world's fastest cars around the track, but he actually gets to drive the world's fastest cars around the streets of Monaco as well - good practice for the race!
Why not check out our video on the F1 champ 👇
Who is Max Verstappen?
If you aren't familiar by now, Max Verstappen is an F1 driver who has seen great success in the past couple of years. I mean it feels like he has been around for years now, but he is still only 24! He burst onto the scene as Formula 1's youngest-ever competitor at just 17 years old, and ever since then, he has been pushing the limits of the sport, including a championship win in 2021. Verstappen has broken every record there is;
F1's youngest point scorer
First Dutch champion
Youngest driver to start a grand prix
The youngest winner in F1 history
This guy has really taken the F1 scene by storm, and sometimes not always for the good, as he has landed himself in hot water multiple times, especially with Brit Lewis Hamilton. Let's hope he drives safer on the roads, or that driving insurance could be going up Max!
Max Verstappen's Cars
Red Bull rewards Max heavily, not only money-wise, but with the number of connections they have with car companies like Aston Martin. So, if the $53.3 million per year contract he has with Red Bull wasn't enough to land him a nice car, the free Aston Martin's he gets will definitely make sure! He has mentioned in interviews before that he is quite shy and doesn't like to be seen in public, but we can tell you that these cars tell a very different story. We are seriously jealous, have a look for yourself:
Ferrari Monza SP2
Renault R.S.01
Aston Martin Vantage
Aston Martin DB11
Porsche 911 GT3 RS


Obviously, he has more cars, but we don't really want this blog to be 5,000 words long, with the Carmoola team just drooling over how great and expensive his cars are! We don't think that is the height of entertainment, and not enjoyable for you guys at all. 😴
Ferrari Monza SP2
Although Red Bull used Honda-powered engines, that hasn't stopped Max from buying a competitor's car off the track. The convertible comes with a decent price tag of £1.32 million and it is worth every penny. The V12 engine produces 810 horses with a top speed that exceeds 300 km/h, pretty insane right? Well, you might not be able to get your hands on one yet, unfortunately. The Monza is all part of a new concept called 'Icon' which only allows clients and collectors a chance to snap one up. Probably the reason why the SP2 is so popular among celebrities, including Gordon Ramsey and Zlatan Ibrahimovic.
Renault R.S.01
You are probably seeing a theme here. These cars are all very similar to what he drives on a weekend when racing. Very fast, very expensive and very nice to look at. The Renault is no different, again reaching speeds of 300km/h+. It might not be the most expensive car on the list, but it was certainly love at first sight for Max and the Renault, as he got a chance to take the car for a drive at a Renault event in 2015, where he then decided to add it to his personal collection shortly after. We can really appreciate the work that goes into this car, I mean the design took 5 months, and it is one of the only race cars not based on a production car, which adds to its scarcity.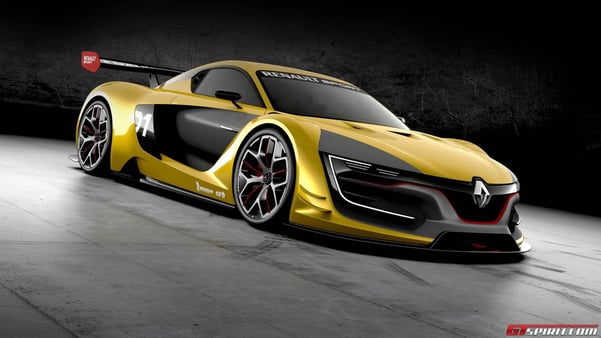 Aston Martin Vantage
310 km/h (195mph) top speed. The Vantage truly is a driver's car. As with the majority of Aston Martin's, you get the high-quality engineering, but you also get the 007 gentleman feeling that comes with driving one. The Aston Martin Vantage really does combine sporting agility with comfort and poise. Coming in at an impressive 1,530 kg, you can tell why Max loves this car so much - it reminds him of being back behind the cockpit inside that Red Bull Racing machine. And if we are all being honest here, impressive numbers are great, but who doesn't want to feel like James Bond when they are driving? We will have ours shaken not stirred. 🍸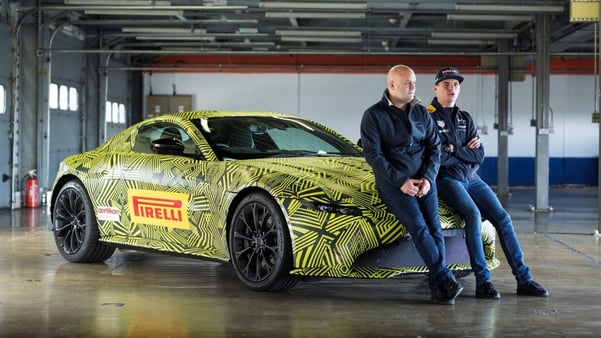 Aston Martin DB11
The partnership between Red Bull and Aston Martin really was a win-win situation for all parties. It brought Aston Martin back into the limelight of motor sports which raises the brand's profile, and Max Verstappen got his hands on the DB11 and we are, as you may have guessed, jealous. The DB11 is the most powerful and efficient 'DB' model in the history of production, and what better person to gift it to than the current F1 World Champion? The V8 produces 528 brake horsepower with an impressive 4 seconds flat 0-62 mph.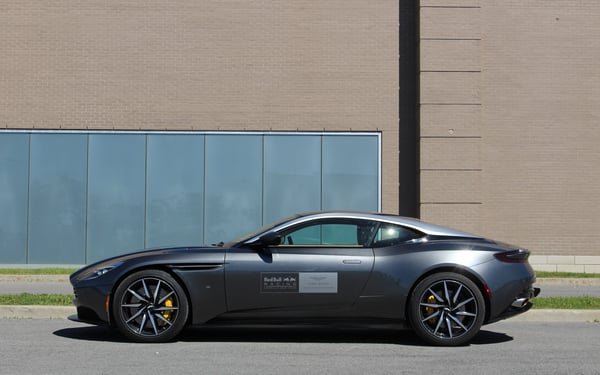 Porsche 911 GT3 RS
Would it be a sports star's episode without some kind of Porsche? And following the pattern of the rest of Verstappen's cars, it has to be V8 and above, and it has to be quick. The Porsche does not let us down here. 0-62 mph in 3.4 seconds means it is one of the fastest cars on Max's roster, and with a 198 mph top speed, it certainly ticks the quick checkmark. The GT3 concept was to intensify everything. Performance, tuning and aerodynamics have all been ramped up here, and put in the hands of arguably the fastest man on the planet in a car, I am sure this duo had some fun! The Porsche could be yours for a cool £130,000, but we imagine the GT3 RS that Verstappen owns could be anywhere upwards of £150,000.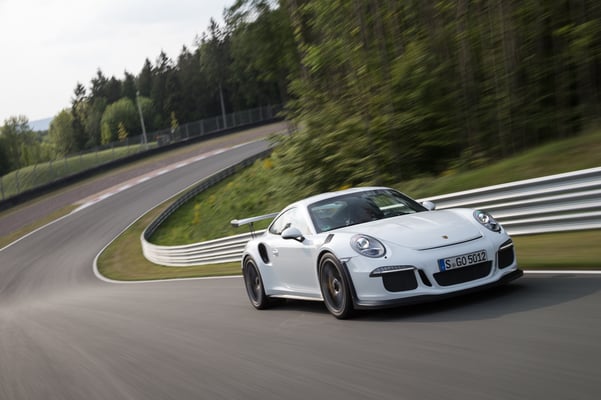 Takeaway
Max Verstappen has an amazing future in the F1 and has already clocked up some pretty astonishing records in the competition. We all knew that being an F1 driver his car collection off the track was going to be super impressive as well, and it didn't disappoint. From the Ferrari to the Aston Martin to the cars we couldn't include in today's blog post, hats off to you Mr. Verstappen, we are very impressed.
Wondering who might be a contender for winning the Grand Prix 2023? So are we! Why not check out our latest blog on who we think is in with a fighting chance this year? 🏆 And check out the new 2023 cars unveiled!
Unfortunately, most of us can't afford to finance any of the above cars mentioned (a little outside of your budget maybe?). However, if you are looking for a new car financing deal, we have a calculator that can work out an appropriate budget for you within a matter of minutes.
If that is something you would be interested in, try our calculator, or download our app, where the steps to get your car financing deal are outlined. Thanks for reading our blog today, and if you want more tips, guides or celebrity car articles, make sure you check out our blog. 😃