What Cars Do The Ashes Cricketers Drive?
When the sound of leather on willow echoes through the stadiums, you know it's time for the Ashes! The legendary cricket series between England and Australia has us all glued to our screens, as the two rivals fight for the coveted urn. But have you ever wondered what these cricketing giants drive off the pitch?
Just like their cricketing styles, the players choice in cars speaks volumes about their personalities. In this blog, we're taking a delightful detour from the pitch, and diving into the garages of the Ashes stars. So, let's gear up and find out what our beloved cricketers zip around in when they are not smashing sixes or taking wickets! 🚗
Ben Stokes
Captain of the England cricket team, Ben Stokes has become a global superstar. While he is busy orchestrating victories on the pitch, he also knows how to ride aound in style when he's off it.
With a net worth of just over £10 million at the time of writing, it's no surprise that he has some seriously swanky cars in his garage. Stokes' car collection is a tantalising fusion of power and elegance, much like his performances.
Range Rover Sport SVR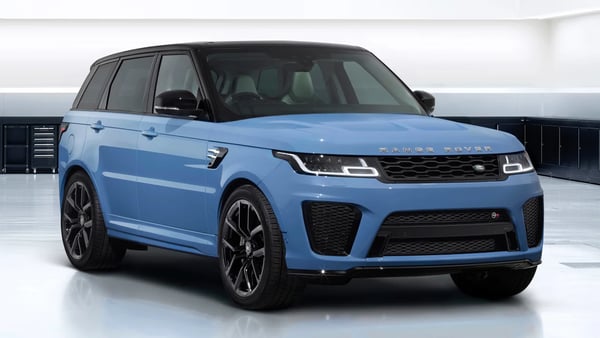 Having graced the roads for decades, Range Rovers are the epitome of opulent SUVs, and who better to embrace this grandeur than Stokes. For his daily rides, Ben picked the crème de la crème of Range Rovers – the Sport SVR.
Under the bonnet of the Range Rover SVR lies a monstrous 5.0-litre Supercharged V8 engine that churns out a jaw-dropping 567 horsepower! Paired with an ultra-smooth 8-speed automatic transmission that powers all four wheels, this beast is ready to conquer both urban jungles and off-road adventures.
However, it's not just the sheer power of this model that sets it apart. The Sport SVR is equally devoted to pampering its passengers. With a selection of plush creature comforts, every journey in this Range Rover is a first-class experience. It's the perfect balance of ruggedness and refinement - a combination that mirrors Stokes' own prowess on the cricket field.
Ferrari F430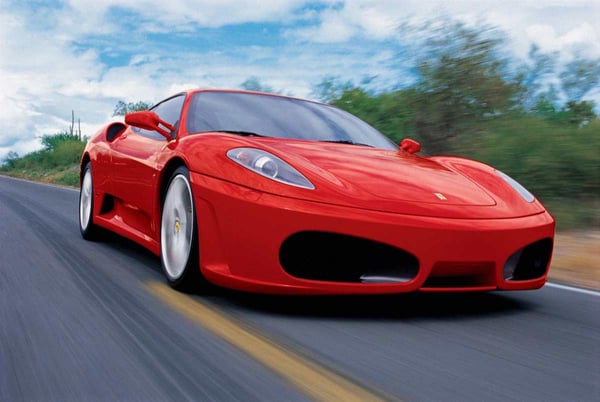 It's no surprise that when celebrities want to make a statement, they often turn to Ferrari for their fix of unadulterated performance and undeniable beauty. One exotic gem from Ferrari's treasure chest is the F430. Ben Stokes, with his keen eye for excellence, couldn't resist adding this beauty to his garage.
Nestled within the sleek lines of the F430 is a roaring 4.3-litre naturally aspirated V8 engine, pushing out an exhilarating 510 horsepower and 470 Nm of torque.
It isn't just about power though - it's about sheer speed. With a top speed of 315 km/h (nearly 196 mph), this beast flies like the wind. If that's not impressive enough, imagine going from a standstill to 60 mph in a mere 3.6 seconds – that's quicker than it takes to bowl an over!
Moeen Ali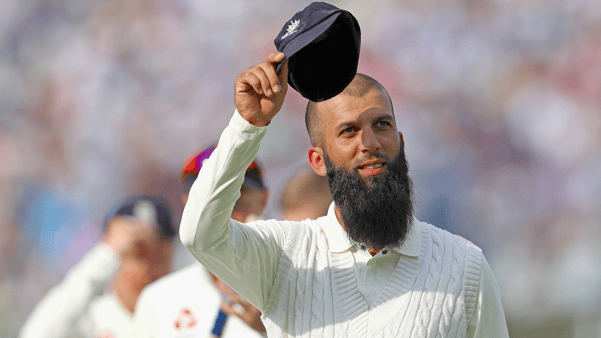 Born on the 18th of June 1988, Moeen Ali took on the role of vice-captain in the limited overs format and has proved himself a formidable force in Test cricket. A crucial asset in the English lineup, he played an instrumental role in clinching the 2019 Cricket World Cup and the 2022 T20 World Cup for England.
With an estimated net worth exceeding £6 million at the time of writing, it comes as no surprise that he owns some of the most luxurious and elegant cars money can buy including the Range Rover Vogue and BMW X5.
Range Rover Vogue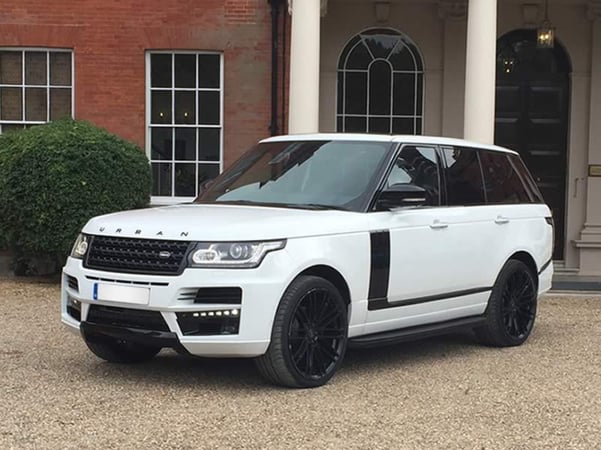 The Range Rover Vogue, with its pristine white design, boasts a set of dazzling after-market alloy wheels that give it an ultra-modern edge.
It is powered by a robust 4.4-litre V8 engine, flexing its muscles with a thunderous 300 horsepower. This powerhouse not only turns heads but promises an exhilarating performance that's synonymous with the Range Rover heritage.
The Vogue is an emblem of luxury and muscle, seamlessly blending classic charm with contemporary finesse. It's not just a car; it's a statement - and Moeen Ali certainly knows how to make one!
BMW X5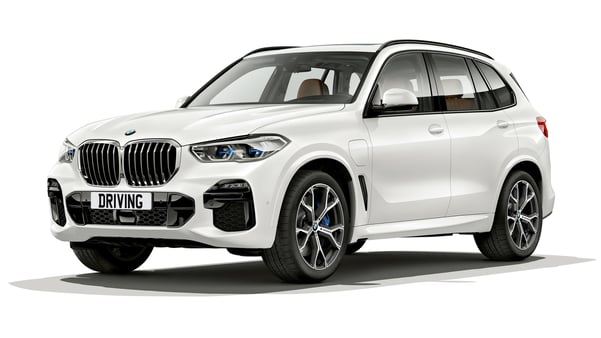 Moeen also owns the magnificent BMW X5, a jewel in the world of luxury SUVs. With a 3.0-litre Twin-Turbo 6-cylinder engine under its sculpted bonnet, the X5 doesn't just purr – it roars.
This impressive model features an exquisite 10-speaker Harman/Kardon sound system that envelops the entire cabin with rich, immersive sound. The spacious cabin is nothing short of regal, ensuring that every journey is comfortable and luxurious.
Churning out an impressive 335 horsepower and a whopping 450 Nm of torque, the X5 doesn't just deliver excellent performance; it sets new standards. It is a glorious combination of luxury, power, and sheer driving pleasure. It's clear Moeen Ali has an eye for class, and his X5 reflects a taste that is both refined and powerful.
Johnny Bairstow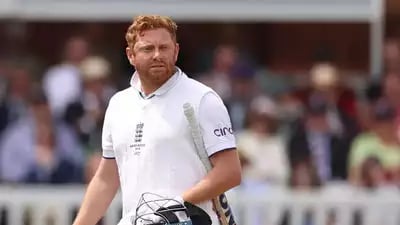 Wicket-keeper batsman Johnny Bairstow has carved out a name for himself in English cricket. Born on the 26th of September 1989, in the historic city of Bradford, Yorkshire, Jonny didn't have to look far for inspiration. His father, David Bairstow, was once an illustrious wicketkeeper-batsman for England. Cricket isn't just a sport for Jonny; it's a legacy.
Johnny's taste in motors is as impeccable as his technique behind the stumps. His collection includes the outstanding Aston Martin DBX and the classic, elegant Range Rover.
Aston Martin DBX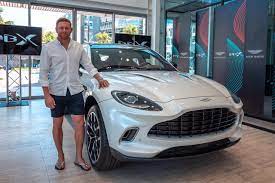 the Aston Martin DBX is one of the latest luxury SUVs to hit the market. The DBX707 is a harmony of raw power and poised sophistication. With a thunderous performance that makes the earth quiver beneath its wheels, and handling that's as precise as Jonny's catches behind the wicket - it's an SUV that carries its grace with a snarl.
The DBX707 is not just a vehicle; it's an engineering marvel. Its dynamics are a testament to the quintessential craftsmanship that Aston Martin has been celebrated for. With its exhilarating performance, this SUV is Jonny Bairstow on four wheels: elegant, potent, and a true masterclass in its domain.
Range Rover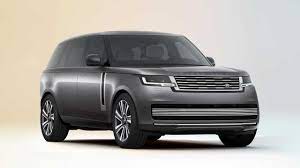 For getting around on the daily, Jonny turns to the classic Range Rover. The specifics of the exact model he owns remain unknown, but Range Rovers in general, are well-known for their upscale features and robust performance.
Land Rover's Range Rover is a flagship luxury SUV that offers various engine options including petrol, diesel, and a plug-in hybrid. There will also be a fully electric model launching in late 2023.
The interiors of the Range Rover are customisable, with a choice of quality materials such as wool and premium leather. The model's reputation for combining performance with luxury is evident in the four available trim levels. It's understandable that Jonny, known for his impeccable taste, includes this luxury SUV in his car collection.
Joe Root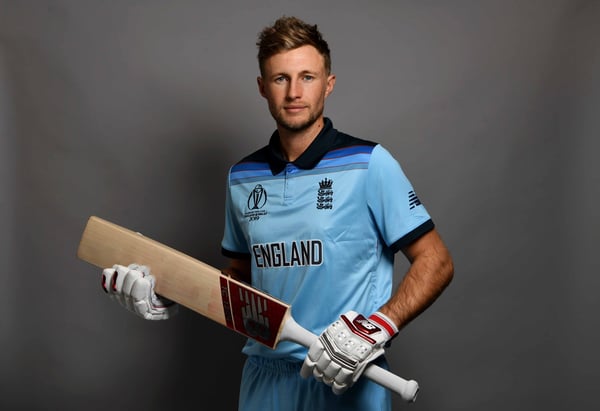 Representing the England National Cricket Team, Joe Root has a coveted spot in the "Fabulous Four" - an elite group of batsmen that includes the likes of Virat Kohli, Steve Smith, and Kane Williamson. His masterful leadership guided England to a commanding position in the Test format, and he leads the scoreboard for the most centuries in Test matches.
With a global fanbase that love him for his exemplary performance, it's no surprise that Root's garage is nothing short of spectacular.
Just like his fellow Ashes players, his car collection also includes the classic Range Rover and BMW X5. However, he does own one unique model – the Mercedes Benz ML. This exceptional car, with its opulence and remarkable engineering, mirrors Root's distinct flair on the cricket pitch.
Mercedes Benz ML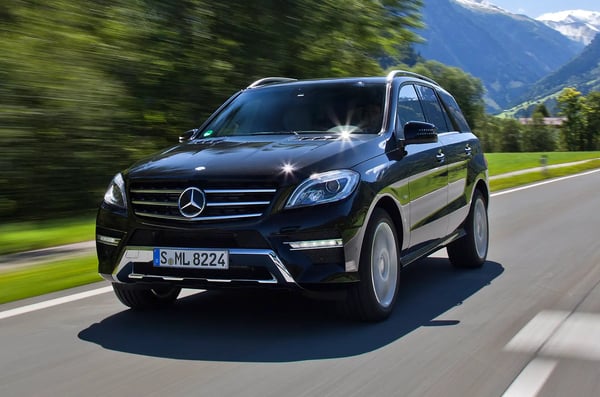 Once a jewel in the Mercedes crown, the Mercedes Benz ML is now discontinued. The M-Class leaves a legacy with its commanding design, upscale image, and spacious interior.
Being a pioneer in the premium SUV segment, the Mercedes M-Class carved a niche for itself, laying down the groundwork that inspired competitors like the BMW X5 and Porsche Cayenne. With the introduction of a four-cylinder diesel variant, the M-Class even became more economical to run, making it a choice of both luxury and practicality.
One of the crowning achievements of the ML series was its range of engines, particularly the high-performance ML63 AMG version. This powerhouse was backed by a twin-turbo 5.5-litre V8 engine, blending robust performance with the brand's signature elegance.
In the ever-evolving world of luxury SUVs, the Mercedes Benz ML remains an icon of its era, encapsulating style, comfort, and performance in one majestic package.
Drive Like a Cricket Star!
The Ashes cricketers certainly know how to hit it out of the park when it comes to their car collections. From rugged Range Rovers to the luxurious Ferrari F430, these cricket legends are driving in style. Now, you might not be a world-renowned cricketer, but who says you can't drive like one?
At Carmoola, we believe everyone deserves the chance to cruise in their dream car. Whether you're eyeing a sophisticated sedan, a sprightly sports car, or a spacious SUV, we've got your back! Our car finance solutions are designed to make car ownership easy and affordable.
Wondering how much it'll cost? Use our handy calculator to estimate your monthly payments.💸