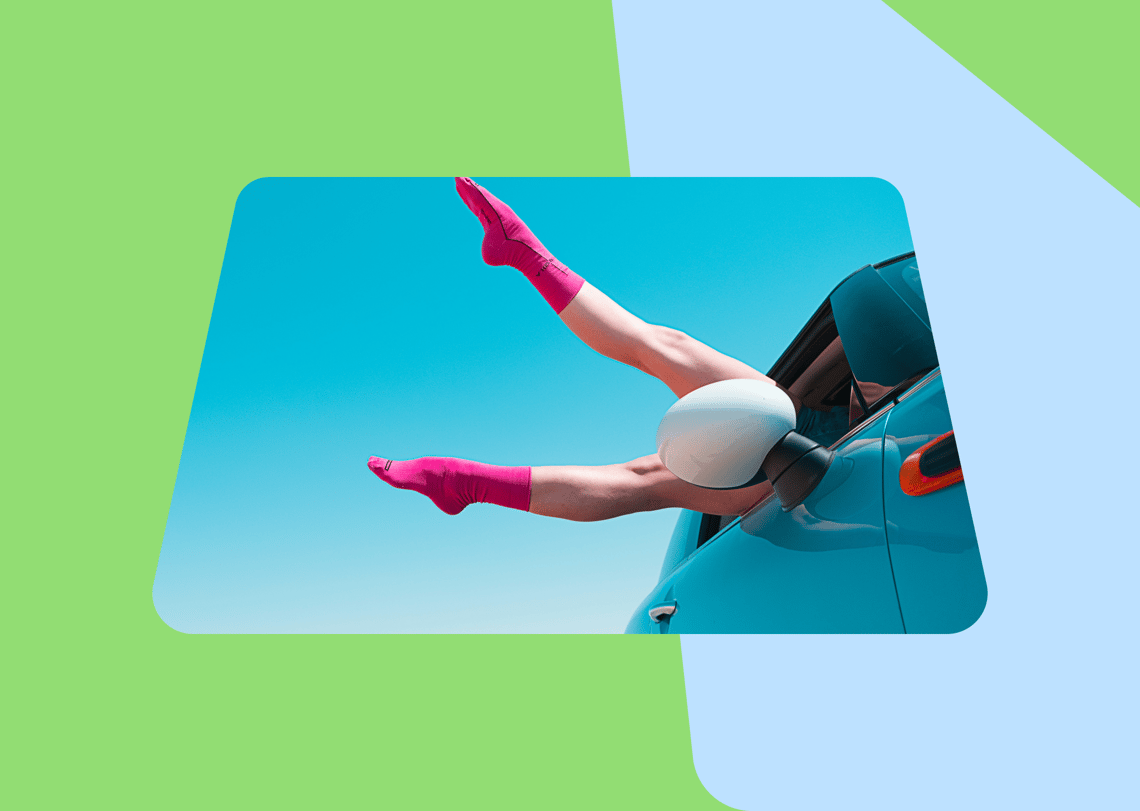 Would you love to buy a new car, but you're still wondering, "what car finance can I afford in the UK?" That's a very important question to ask when you're going to make a big purchase. You wouldn't want to go beyond your budget and then suffer the consequences of not being financially ready for it.
Many financial experts advise that car buyers shouldn't spend more than 10% of their net income to pay for their car finance repayments. As for the total expenses that go with the car, it shouldn't go higher than 20%. This includes maintenance, repairs, car tax, insurance, and fuel. However, we encourage you to look at your own personal situation in order to understand what is comfortably affordable for you.
When you have an idea of how much you can afford to spend on your car each month, you can then calculate the amount that you can borrow from the lender. Once you've arrived at an amount, you can then realistically set a target price and know what cars you can truly afford.
What Car Can I Afford on My Salary?
If you take this vital step of calculating what you can afford before signing any car finance agreement, you could save yourself problems later on. Here are some tips to keep in mind when you're comparing different car financing deals to spread the cost of your purchase.
Be Realistic on Your Calculations
Take note of what financial experts advise - don't spend more than 10% of your net income paying off your monthly commitment for the car finance repayments. For example, if you earn £4,000 every month after tax, then you can afford to pay £400 every month for your car financing.
What's crucial here is that you need to be realistic when it comes to preparing yourself financially. How many months can you go on paying £400? It's best not to go beyond 36 months if you're going to buy a used car if that is possible. For a new car, the maximum should be 60 months.
If you take a long loan term, you could be paying less, but the downside is that you'll pay more for the interest overall. Another thing is that you may end up owing more money than what the car is actually worth if you go for a longer period to pay for car financing.
Want to calculate it for yourself? Check out our handy affordability calculator here 👍
Set an Affordable Loan Amount
At this point, you already know how much you can afford for the monthly car finance repayments. You probably have a number in mind on how much you want to borrow from the lender. However, there are several factors that you need to take into account.
Credit Score - This will be a big factor in determining your

annual percentage rate

(APR) on your car finance.
Loan Term - The number of months that you need to repay the lender for car financing.
New or Used Car - Keep in mind that car financing deals for new cars usually have lower annual percentage rates.
Having some estimates for these factors will allow you to get a sense of the loan amount that you can afford to borrow from the car finance company.
Have a Purchase Price Target
The amount that you can borrow from a lender won't necessarily be the amount you have to set for the purchase price. If you have savings that you can use for the downpayment or if you want to trade your old vehicle, then you'll have the chance to borrow even less money. Or you may also choose to buy a better car, as long as you can afford the monthly payments.
Don't forget that with new cars there may be fees for registration and documentation, as well as VAT that you have to prepare for. Look into this so that there won't be any surprises when the time comes to make your purchase.
How to Balance Your Budget
Remember that your car finance repayments are not the only obligations you have to take care of. There are other car-related expenses that you need to prepare for, such as repairs, maintenance, insurance, road tax, parking, and also tolls.
Furthermore, you can use the 50-30-20 rule when it comes to budgeting your take-home pay. The three categories are your needs, wants, and savings. Set aside 50% for your needs like your food, housing, and transportation. Your car-related expenses belong in this category.
For your wants, you can set aside 30% for that. It can include non-essential items, travel, entertainment, and others. And finally, keep 20% of your pay for your savings so you can meet your other financial goals.
Compare Car Finance Deals
It may take some work on your part to shop for the best car finance deals but it will surely be worth your while. You can save a lot of money just by choosing a really good deal. Don't settle for the first lender that offers you car financing. Instead, go ahead and check what other car finance companies can offer you.
You can search online for the best car finance companies. Read the reviews of previous clients to know what their experiences were. Spend time researching about the company's reputation as well so you can get a feel of how they work with clients. And if you have questions, don't hesitate to get in touch with the car finance company.
Get Car Finance with Carmoola
Carmoola makes car finance simple and efficient for car buyers who want to purchase their dream car. If you've decided you'd like to try and get finance on your next car, the next step is to download Carmoola.
The app is simple to use - you only need to enter your details and verify your identity. We will process your application instantly and determine if we can help you with car finance. If you get car financing with us, you can choose the car you want from any reputable dealership or online car marketplace in the UK.
Want to know more about our car finance deals? Check it here! We'd love to be able to help you. 👍