The Best Car Maintenance YouTubers to Watch
Tired of shelling out thousands of pounds on car maintenance? 💷 We need to keep our cars running well but are you clueless on where to start? Why not do it yourself with a little help from YouTube? There are countless car maintenance experts on the platform who generously share their knowledge and experience with the world. From changing your own oil, to diagnosing engine problems, there are so many things you can learn.
In this unmissable blog post, we'll introduce you to some of the best car maintenance YouTubers out there. Whether you're a seasoned gear-head or a newbie in the world of car repairs, these channels are sure to provide you with valuable tips and tricks to keep your ride running smoothly.
ChrisFix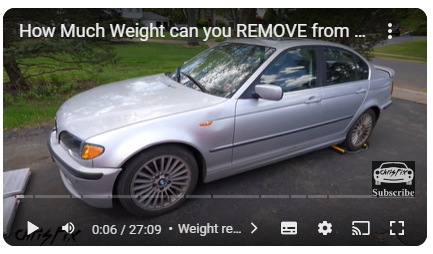 It's not by chance that ChrisFix has amassed such a massive following on YouTube. As a car maintenance YouTuber, Chris has established a reputation for delivering straightforward and uncomplicated repair solutions. From using toothpaste to restore headlights, to removing rust with household items like vinegar and ketchup, the channel offers a huge range of fun and creative tips for do-it-yourself repairs.
Although there are more intricate repairs on the channel, it's the simple yet effective tips that set ChrisFix apart. If you're looking for practical ways to keep your car in top condition without breaking the bank, this is the YouTuber to follow.
So why not tune in and see what tips and tricks you can learn to keep your ride clean and well-maintained? Can't find what you're looking for on Chris' channel? Why not try the Carmoola blog. We have all kinds of tips and answers to your burning questions such as My Car is On Finance and My Engine Has Blown.
Engineering Explained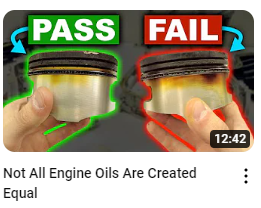 If you are curious about the more intricate inner workings of a car, Engineering Explained is the perfect channel to satiate your thirst for knowledge. This YouTube channel is an excellent resource if you want to learn how various car component's function, and why they need maintenance.
From breaking down specific parts and tools, to answering common maintenance questions, Engineering Explained offers a wealth of information to both seasoned mechanics and novices alike. What really sets this channel apart though, is its innovative use of diagrams and whiteboard drawings. These clearly demonstrate how complicated parts, like engines, operate.
Even if you don't plan on repairing your own car, it's hard not to be fascinated by the inner workings of these machines. We too love to explain how cars work and our blog answers all kinds of questions like do electric cars stop charging when full?
Scotty Kilmer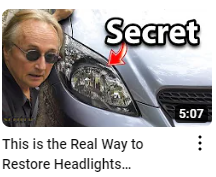 If you're looking for a car maintenance YouTuber who delivers tips with a dash of comedy and strong opinions, Scotty Kilmer is the one to watch. This ultra-popular YouTuber is renowned for his humorous and opinionated approach to all thing's car related.
Whilst he may deliver his content in a light-hearted way, there's no denying that Scotty is a highly skilled and experienced mechanic. With 53 years of experience in the car industry, Scotty's videos are filled with helpful information. You'll discover which parts to buy, how to diagnose specific issues, and step-by-step tutorials on fixing a wide range of problems. He even gives advice on which cars are worth buying. However, he might not tell you stuff like whether electric or hybrid cars are cheaper to run, but don't worry – we have you covered!
Cold War Motors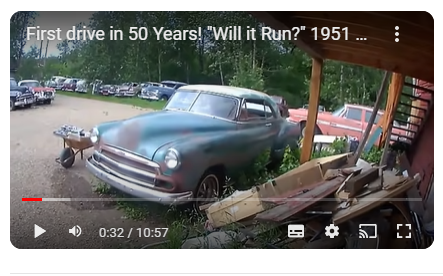 Dedicated to the restoration of old, forgotten vehicles, Cold War Motors is a channel especially for classic car lovers. The restoration team give viewers an overview of their progress as they bring these "clunkers" back to life.
What sets Cold War Motors apart from other channels is the enthusiasm and passion that the hosts have for their projects. Their love for what they do is infectious, and it's hard not to get caught up in their excitement. So much so that after watching just a few of their videos, you'll find yourself feeling "revved up" and ready to tackle your own restoration projects.
Just be warned, their videos may inspire you to invest an unhealthy amount of time tinkering with old machines! If you're looking for a channel that celebrates the beauty of vintage cars and inspires you to take on your own projects, Cold War Motors is well worth checking out. If you do get inspired to do up a vintage model, check out our top picks for the top 5 best value classic cars.
Ratchets and Wrenches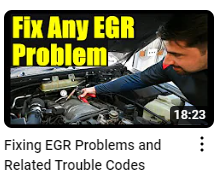 Looking for a car maintenance YouTuber who can provide you with a wealth of tips and tricks to keep your vehicle running smoothly? Look no further than Ratchets and Wrenches. From cool experiments like whether a spark plug can boost your car's mpg, to innovative solutions such as using WD-40 to remove scratches, this channel covers it all.
The owner of Ratchets and Wrenches started the channel with the aim of helping fellow DIYers. It's clear he takes pride in showing people how things work and the best ways to fix them. With nearly 200 million views since its inception in 2012, it's no surprise that this channel has amassed a massive following.
Takeaway
So that's our top picks for the best car maintenance YouTubers to follow. Do you have a favourite not included in the list? Drop a comment below to share the love with other auto enthusiasts. You can also check out our blog to discover all kinds of tips and tricks for all things car related. 🚘🔧 We even have blogs covering everything you need to know about driving in the UK too.