Top 5 Best Value Classic Cars
If you fancy yourself as a bit of a car enthusiast but want to find a gem on a budget, then you've come to the right place. Here, we've got the top five best-value classic cars you can purchase and add to the collection. So read and discover five all-time classics that will look super snazzy sitting in your garage or going out for a spin on a Sunday afternoon.
1) Mini Cooper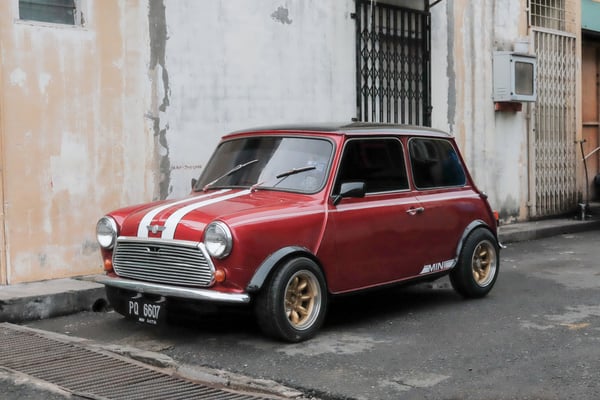 The original Mini Cooper is a classic car that's remained relevant and popular even after several decades since it was first produced. Its charming and quirky design, combined with unique character and driving experience, make it a great value classic for car enthusiasts.
One of the reasons the Mini Cooper is so appealing comes down to its iconic design. From its rounded roofline to its distinctive headlights, the Mini Cooper has an immediately recognisable look and has been a staple of British automotive design for many years. It's stood the test of time and remains just as appealing today as it was when it was first introduced.
But that's not all, as the Mini Cooper offers a serious driving experience. Despite the small size, it's a surprisingly practical car that can be used as a daily driver. Its agile handling and responsive steering make it a blast to drive, and its compact size means it's easy to manoeuvre through narrow city streets and park in tight spaces. With a spacious and well-designed interior, the Mini Cooper is a joy to own and drive. And let's not forget about its cheeky character,
2) Jaguar XJ6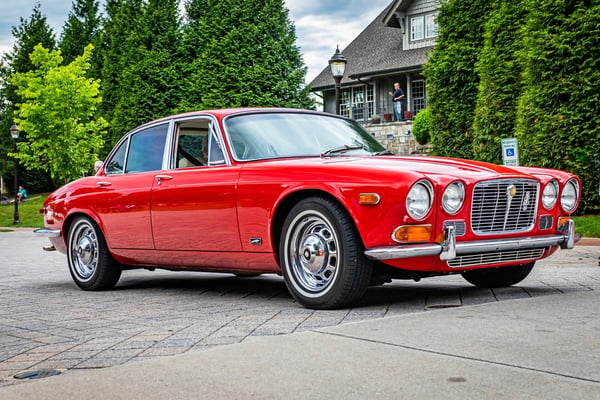 A true British classic, the original Jaguar XJ6 has managed to maintain its timeless elegance and sophistication. With its classic design, luxurious interior and smooth driving experience, it's easy to see why this car is considered a great value classic.
Let's talk about that British design for a second: from its sweeping lines to its distinctive grille, the XJ6 has an understated and elegant look. The luxurious interior only adds to the appeal with plenty of leather, wood and chrome accents – the XJ6 represents British craftsmanship and style.
The XJ6 is known for its smooth and comfortable ride, with a well-balanced chassis providing a secure and effortless driving experience. The car's powerful inline-six engine offers plenty of bite, while the well-tuned suspension keeps the car stable and controlled, even at high speeds.
3) Triumph TR6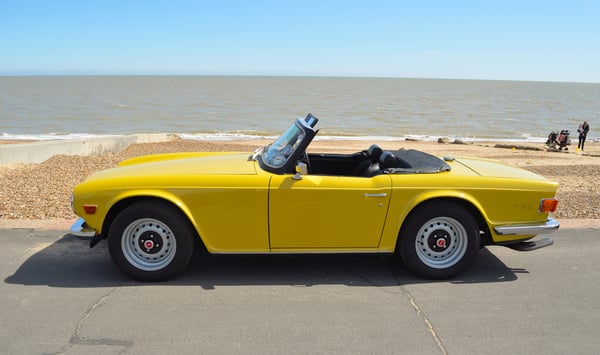 The Triumph TR6 is a classic sports car offering a nice blend of performance, style and affordability. This classic British roadster is a proper driver's car with its exciting and engaging driving experience that makes it a great value classic car for enthusiasts.
With its long hood, short deck, and curvaceous body lines, the TR6 has a look that is both sporty and functional. The simple and practical interior only adds to the appeal, focusing on the driving experience rather than luxury and excess.
The car's inline-six engine provides plenty of power, while the well-tuned suspension delivers excellent handling and feedback. Whether cruising down the highway or pushing the TR6 to its limits on a twisting back road on a European adventure, this classic sports car provides a thrilling driving experience when you're behind the wheel.
4) MG Midget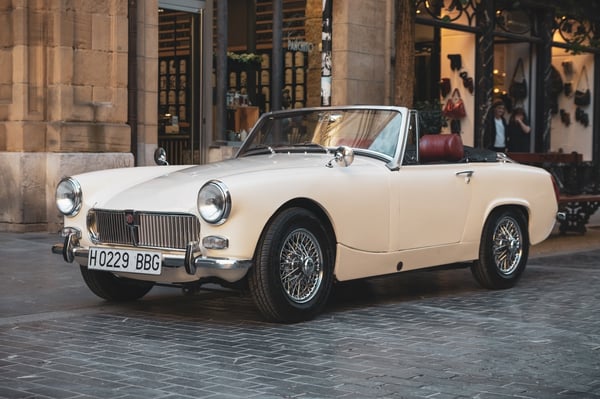 This little British sports car might have a weird name (especially in this day and age), but it's a true driver's car that provides an exciting and engaging driving experience. With its compact size, round headlights and simple lines, the Midget has all the features of a vintage vehicle.
The interior is pretty simple, with leather seats and steering wheel. But that only adds to the appeal, and you won't think twice about taking this MG for a spin. Plus, it's generally cheaper than many other classic cars, making it a great value option.
When it comes to the actual drive, the Midget's small and lightweight design combined with its responsive handling mean it's bags of fun when you're behind the wheel, especially on tight and twisting roads.
5) Austin Healey Sprite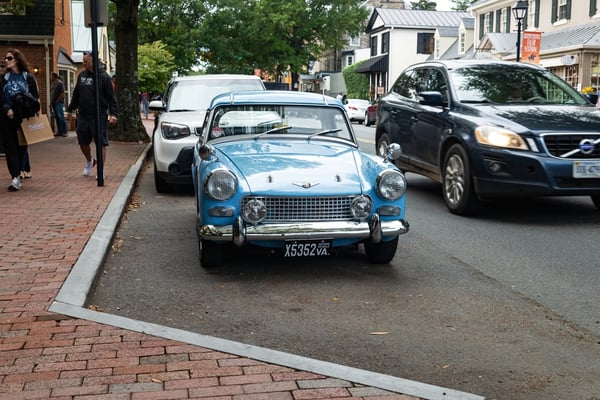 The Austin-Healey Sprite is a small British sports car that is a real blast from the past. It's the type of car that makes you feel like you've stepped back in time and are cruising down the road with the wind in your hair and a big grin on your face.
The Sprite is known for its adorable, bug-eyed appearance and nimble handling. And, with its lightweight and small size, it's easy to manoeuvre in tight spaces – you can park just about anywhere.
But don't let its cute looks fool you. The Sprite is a real driver's car thanks to responsive steering and a sprightly engine that loves to be revved. So, if you're looking for a fun, affordable classic car that's sure to put a smile on your face, the Austin-Healey Sprite should be at the top of your list. Just remember that you have to actually wind down the windows.
That's a Classic
There you have it – the five best-value classic cars from British automakers. Whether you're sitting behind the wheel of a Mini Cooper or feeling the breeze as you drive the MG Midget with the top down, any of these cars is an excellent choice for your collection. And they won't break the bank either. 😍