What Are the Best Electric Cars for Me?
How do you know what is the best electric car for you? 🤔 With so many choices, it's hard to know for sure that a certain model is the right one. But buying a car depends a lot on your personal preferences. Do you want a classic car or a modern one? Of course, you'll need to get a new or nearly new car to go electric! Do you want a car that's big or small? What features do you want the car to have? What colour would you want the car to be? Can you adjust the driving position to suit your size? All these things depend on what you like and need. To help you decide, we've made a shortlist of some of the best electric cars you can choose from! 🍃😃
Kia EV6 Hatchback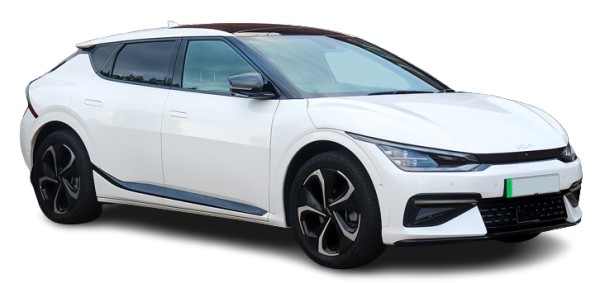 Kia introduced an exciting new electric car model, the EV6. You'll find its exterior to be striking because of its modern design. The interior, on the other hand, will dazzle you with tech features that will make driving more fun!
The EV6 is a reliable electric car with a dual motor version that can go from zero to 62mph in 5.2 seconds. There is also a GT version that's fast and can rival the Tesla Model 3. If you don't really need a super-fast car, the single-motor version is actually sufficient for driving in the city.
For longer-range driving, there's a version that can go for 328 miles on a single charge. You can use it for your road trips and camping activities because the vehicle can power the devices and electronics you need.
Polestar 2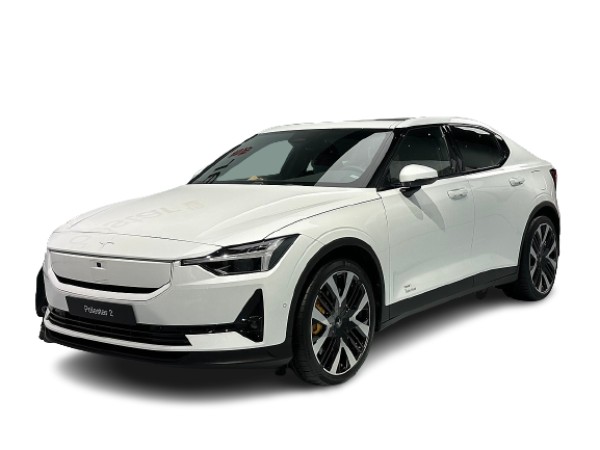 Polestar is a relatively new brand that is making its mark in the EV industry. The second model they launched, the Polestar 2, competes with the Tesla Model 3 as well.
The dual-motor version of the Polestar 2 has a 78 kWh battery that powers two electric motors. Combined, it can produce 408PS and 660Nm of torque! That's why this model is known to go up to 62mph from zero in just 4.7 seconds. Also, the Polestar 2 can be driven up to 292 miles in a single charge.
For city driving, the single-motor version is, of course, more affordable. It will still have awesome tech features and an Android-based infotainment system. Many car buyers are looking to drive home the Polestar 2. It's one of the most in-demand EVs in the market today.
Mazda MX-30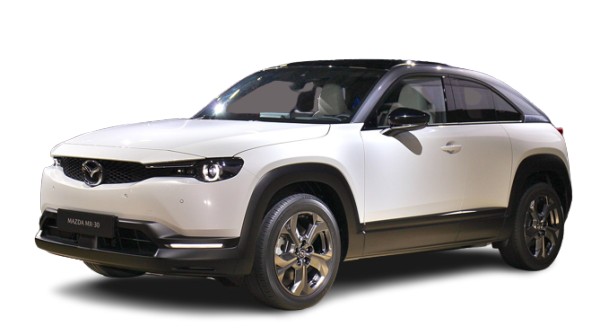 Mazda is one of those dependable carmakers that are just so unfairly underrated. This car manufacturer produces stylish cars with luxurious interiors and high-quality build. If you want a car that's easy and enjoyable to drive, consider getting the MX-30.
The MX-30 is Mazda's first electric car. It's a sporty crossover that comes with trick rear-hinged doors. It looks cool and all but know that it only has a 35.5 kWh battery, giving you a 100-mile range. This is not that bad because what's your average daily mileage really, right? It's a great car if you're in the city – practical and reliable.
BMW i4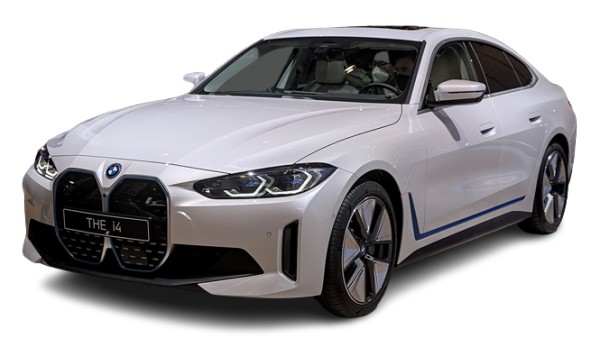 Among the compact executive EVs in the market, the i4 from BMW is among the best. As an all-electric car, the i4 is the German carmaker's most accomplished EV. Again, it competes with the Tesla Model 3 and even Polestar 2. The thing that many car buyers love about the BMW i4 is that you wouldn't know at first glance that it's a full-electric car. It looks so much like your usual 4 Series Gran Coupe.
As you can expect from a BMW, the i4 has a brilliant interior and outstanding infotainment systems. Driving it would be fantastic, smooth, and balanced. If you want the version that rivals the Tesla Model 3, go for eDrive40 with its 83.8 kWh battery and a 367-mile range.
MG ZS EV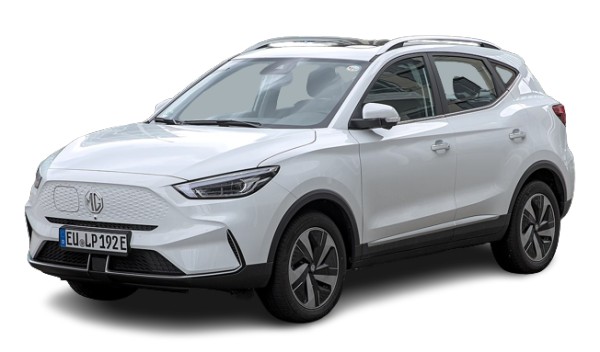 For an affordable electric vehicle, you'd be surprised that MG produced the ZS EV! This model is among the EVs to consider if you're serious about making the shift from traditional combustion-engine cars to full-electric ones. It's in the same price range as the Renault Zoe but what you'll have is a practical crossover SUV with a seven-year warranty. Doesn't that sound like the type of car you'd want to have for Christmas?
As for the space, it's roomy and has a big boot, so it's perfect for the family! There's an updated version for 2022 that comes with a new look and an overhauled interior. Apart from the looks, the 2022 version comes with a 72 kWh battery that gives you a 273-mile range. That's more than what a lot of expensive EVs can offer!
Jaguar I-Pace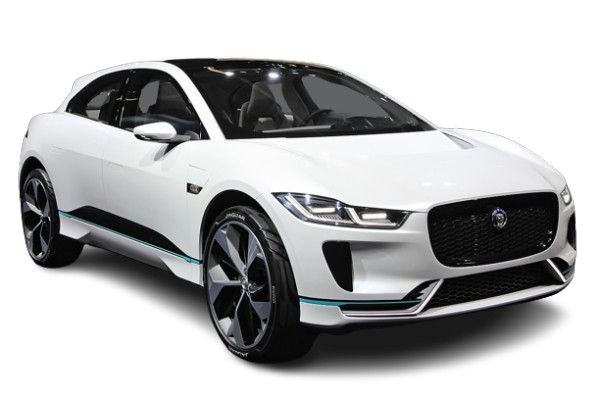 The I-Pace was launched back in 2018, but it continues to be one of the top choices of the best electric cars because of its premium image, performance, and practicality. Recently, Jaguar performed software upgrades to the I-Pace while also boosting its range up to 292 miles. In 2021, there was an overhaul of the vehicle's infotainment system. The system is always on and able to get updates now without having to visit the dealership.
This car is great whether you're using it as your personal vehicle or as a family car since it can accommodate four passengers. As for the performance, Jaguar doesn't disappoint. You'll love the way it drives because it's easy to handle, and you'll surely have an awesome driving experience with it.
Volkswagen ID.3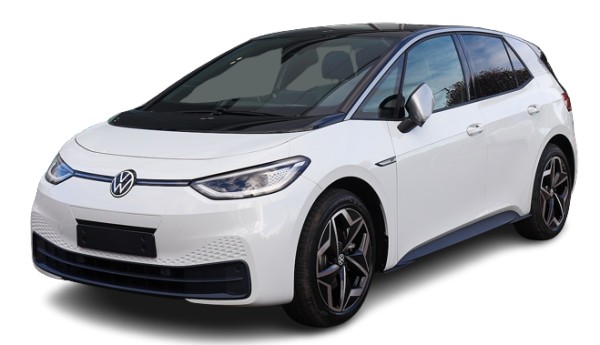 If you're looking for a capable hatchback for the whole family, the ID.3 is a great choice. You can have this Volkswagen electric car for a reasonable price, and you'll get to enjoy driving this superb-looking car with its superior comfort. The ID.3 represents what Volkswagen cars will look like in the future.
You can expect this model to have the latest tech. It is touch-sensitive and even has a 10-inch touchscreen. As for the driving experience, the ID.3 has a range of up to 263 miles when fully charged. Also, its suspension setup is excellent, while the electric motor keeps things quiet, giving you a very relaxed vibe as you drive.
Kia Niro EV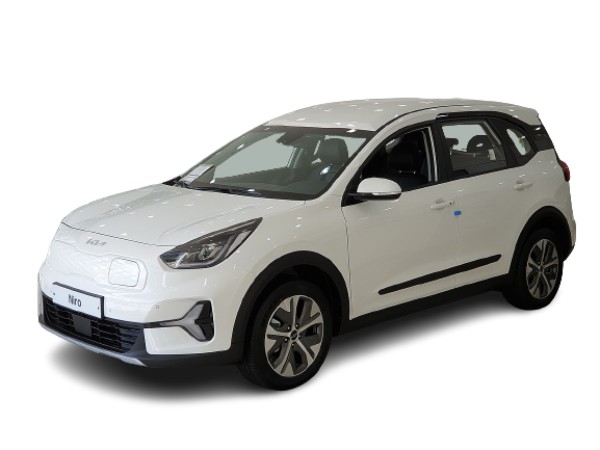 Back in 2020, car buyers could no longer get the Niro EV because of the high demand and limited supply. But since then, Kia has met the demand, and it's good to know that this is one of the best electric cars you can buy. It may not be the most beautiful electric car, but its performance cannot be ignored.
This electric car can be a family car, too. It can be your personal car that you can use for long drives as it has a 282-mile range. Its 64 kWh battery is arguably among the best ones in the market. The Niro EV would be awesome for road trips with family or friends.
Tesla Model S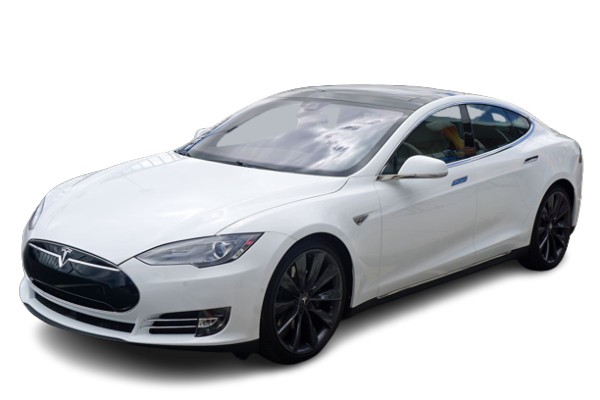 Tesla launched the Model S eight years ago already, but today, it's still popular among car buyers looking for a top-performing electric vehicle. In 2020, there are two models to choose from - the Long Range Plus and Performance. Both of these models offer excellent range and undeniable practicality.
As you may already know, the motor technology and battery of this model are what make it stand out. It has a huge 100 kWh cell, with the Model S Long Range being able to go up to 405 miles. The Model S is bigger than the Model 3, and it's also the more practical choice between the two. It can easily turn into a seven-seater car with optional rear-facing child seats, so it's also great for a young family.
Renault Zoe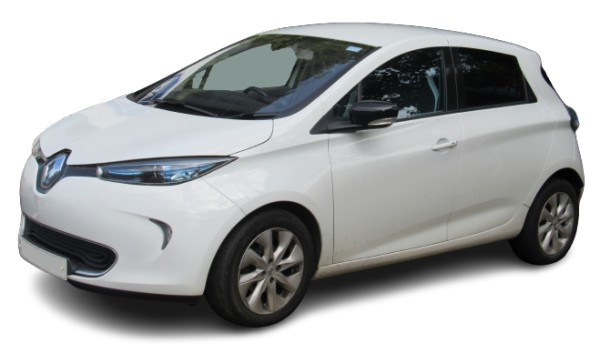 Now, if you're looking for a small electric vehicle, the Renault Zoe is among the top choices. It also has a reasonable price tag, and you get to enjoy a government grant for buying an electric car. The Zoe has a 52 kWh battery and a 245-mile range, making it a better choice than most electric vehicles with higher price tags.
The Zoe gets to perform excellently because of its strong charging capability. It has a 50 kWh rapid-charging technology. It can go up to 80% within one hour of charging. The latest models had an update to their infotainment system. If you've driven the Zoe before, no need to worry because the quality is still great and it still offers that familiar feel as previous models.
Tesla Model 3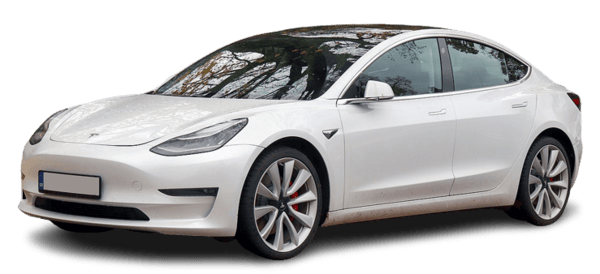 You probably know the Model S and Model X since these were the first EVs that made electric cars look cool with their long-range and stylish looks. With the Model 3, you can still get such features and enjoy awesome speed and acceleration of zero to 62mph in 3.2 seconds.
And what about the maximum range? You can choose the Long Range spec and get 360 miles! The Tesla Model 3 is clearly ahead of its rivals like the Jaguar XE, Audi A4, and the BMW 3 Series. Now, isn't that the kind of car you'd want to have for Christmas?
In terms of quality, performance, technology, style, and reliability, this is almost the perfect electric car. However, these things come with an expensive price tag. Expect the Model 3 to be more pricey than similar models.
If money is not an issue, this is a superb vehicle. But for car buyers who want a more practical alternative, there are many EV models that offer comfort, convenience, and adequate power and performance for everyday driving with price tags that won't burn a hole through your wallet.
Volkswagen ID.4 SUV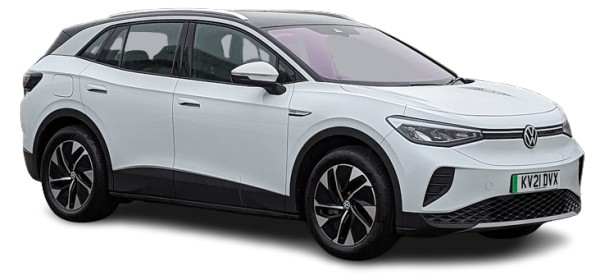 Maybe you've heard about the VW ID.3, the model that cemented the brand's reputation in the EV market. Now that the ID.4 is here, you can expect more offers and features in terms of design, performance, and style.
If you're looking for an SUV with sat-nav, dual-zone climate control, and heated front seats, this is it! Choose one with a panoramic sunroof along with a two-tone white interior to make the cabin feel even more spacious and modern.
Now that we've covered the looks, how about the performance of the Volkswagen ID.4 SUV? This EV is great for city driving as it can get you up to 211 miles with ease. VW offers a more sporty GTX version of this model that can reach 298bhp.
With the two electric motors, you can get from zero to 62mph in just 6.2 seconds! If you're planning to go on road trips with this ID.4, be sure to choose the Pro Performance spec with a range of 322 miles.
Skoda Enyaq iV SUV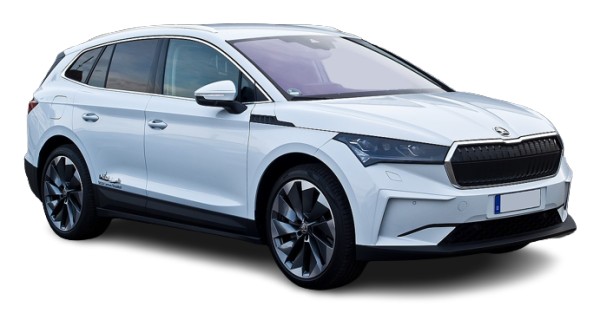 Eco-conscious car buyers will love this SUV from Skoda. If you want a truly environmentally-friendly vehicle, you can choose one that has interiors made using recycled plastic bottles. If you prefer leather, then they'd use materials tanned in olives harvested from sustainable trees. It's great to drive, practical, and comfortable. The top-spec version can give you a range of over 300 miles on a single charge. You won't have any range anxiety with the Skoda Enyaq.
Another amazing thing about this family car is the fact that Skoda has an innovative way to make your Enyaq as suitable to your needs as possible. Rather than the usual trim levels, Skoda offers "Design Selections." You can choose Loft, Lodge, Lounge, Suite, or ECO Suite. These five selections offer a unique design approach, each with varying materials so that you can create your personalised style.
Hyundai Ioniq 5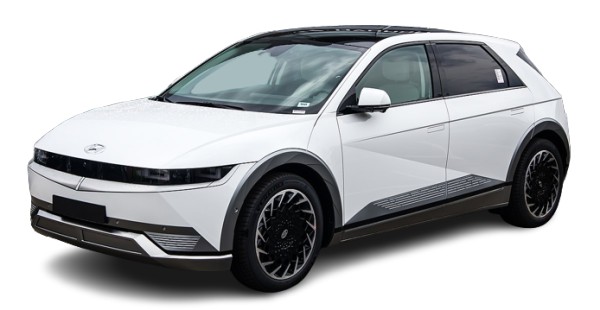 What is the best electric car? The Ioniq 5 could easily be one of the best ones. This EV from Hyundai is comparable to the Tesla Model Y, Volkswagen ID.4, and Audi Q4 e-tron. Across the board, the Ioniq 5 is set to impress. Expect next-gen tech, excellent performance, and fast-charging ability that you'd think you'll only see in high-end EVs like the Porsche Taycan or the Audi e-tron GT.
You can choose from two battery options and three power outputs. The entry version with the 58 kWh battery comes with a 168bhp motor that drives the rear wheels. You can get to 62mph from zero in just 8.5 seconds. As for the range, you can reach 238 miles on a single charge. The top version of the Ioniq 5 has a 73 kWh battery with two motors, giving you a total of 301bhp as well as 605Nm of torque. You can get a range of 267 miles and reach zero to 62mph in just 5.2 seconds.
Genesis GV60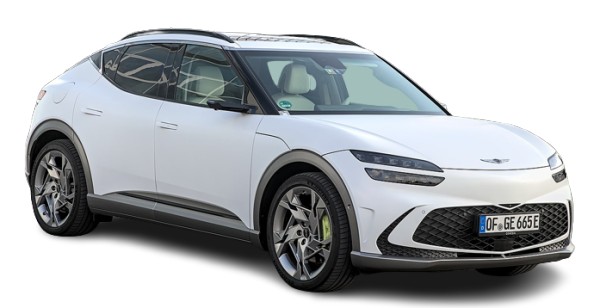 Genesis is a new player when it comes to UK electric cars, but this doesn't mean it can't compete with top EV carmakers. As Hyundai's sub-brand of premium cars, Genesis is actually well-established in various markets around the globe. The GV60 is the electric car that made a great impression in the UK market. Other features of Genesis attracting car buyers are the concierge service, including a personal assistant, a car care plan for five years, as well as software updates.
The Genesis GV60 is a full-electric small SUV with an identical E-GMP platform to the Hyundai Ioniq 5 and the Kia EV6. You can expect this EV from Genesis to offer rapid charging, a smooth driving experience, as well as a long-range capability of up to 321 miles that can take you to your road trip destinations with ease. The GV60 can easily compete with the Mercedes EQA and the Audi Q4 e-tron.
BMW iX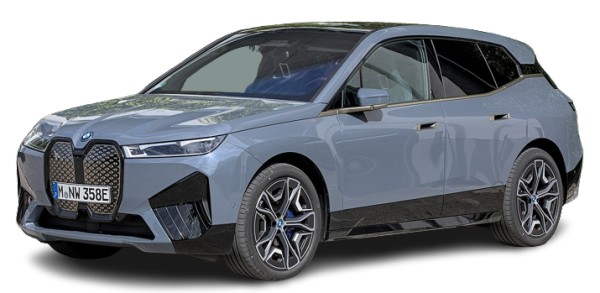 With an electric car from BMW, you know you have one of the best EVs available on the market. BMW has made its mark as an electric car manufacturer with models like the i8, which is one of the best electric sports cars, as well as the i3 supermini, which displays the carmaker's engineering prowess. As for the iX, it is BMW's first full-electric SUV. The three versions available have a range of 257 miles, 380 miles, and 357 miles, respectively.
All the versions of the iX have a four-wheel drive feature and dual-motor setup. This all-electric SUV from BMW is surely fun to drive. You can be sure of easy handling and a refined driving experience thanks to the suspension that absorbs the vibrations of rougher roads. Inside the BMW iX, a luxurious cabin made of top-quality materials will greet you. The iX looks good and feels great to drive.
Does an EV fit your lifestyle?
Even if you want to have a more environmentally-friendly car, the truth is that electric vehicles are not for all car owners. You have to ensure first that you have a charging station at home and that your electricity tariffs are lower. While there are charging points across the UK, it would still be better if you have one at home.
Also, consider your daily mileage because if it exceeds what an electric car can handle, then maybe having one won't be a practical choice. Surely, technology will improve, and electric cars will have a longer range. But for now, check the capability of the electric car you want and check if the daily mileage fits that.
Are electric cars more expensive to buy?
Electric cars can be more expensive than diesel or petrol cars, but in the long run, you'll be able to save more money because of government grants and the fact that electricity is much cheaper than fuel. You can also be exempted from paying road taxes. There are a lot of perks in choosing an electric vehicle. Don't get discouraged that you have to spend more money initially. You can get it back because of the low cost of running it.
Takeaway
So, what do you think of our shortlist of the best electric cars for you? Whether you only need the car for yourself or for the whole family, there's certainly a model that will fit your needs! You can choose one that has ample power for city driving or one that can drive further in a single charge for those out-of-town trips.
What's important is to know the car well and read as much as you can about it. Also, don't forget to test drive it because that's the best way to know if it's a great match for you!
Curious to know how much it would cost to finance an electric car? Use our car finance calculator to get an estimate! 👍🚗