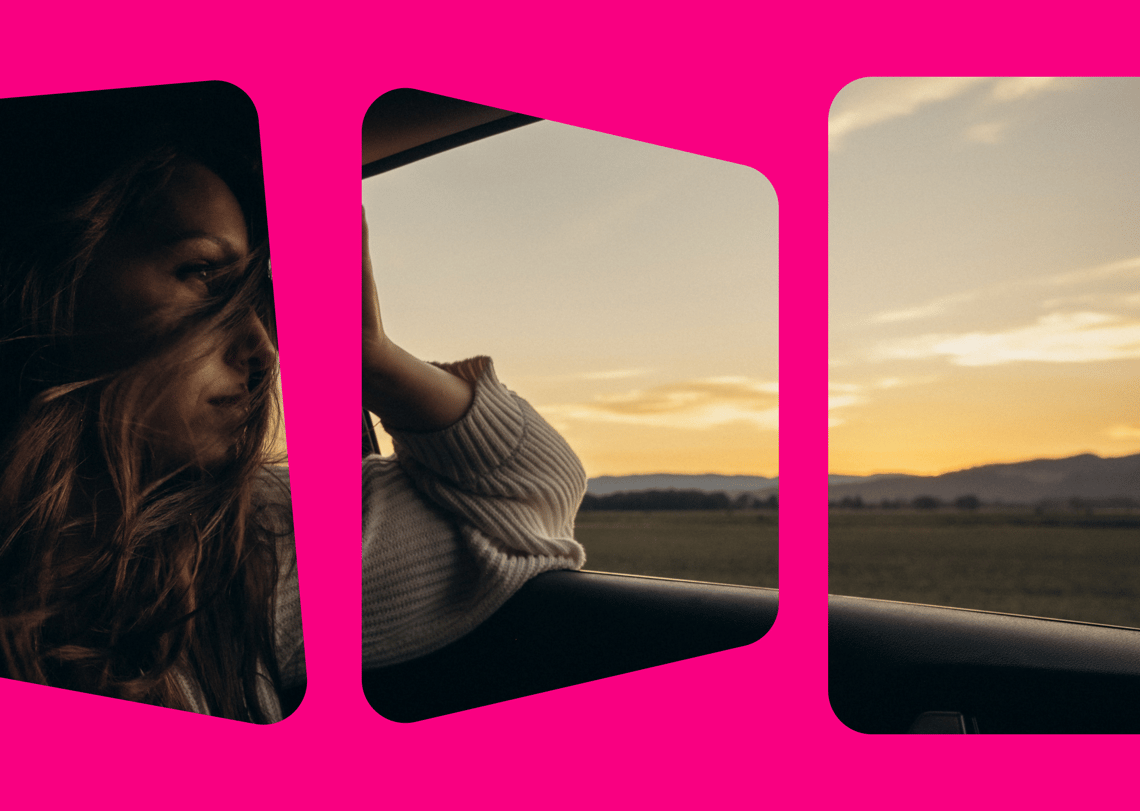 How do you know what is the best electric car for you? 🤔 With so many choices, it's hard to know for sure that a certain model is the right one. But buying a car depends a lot on your personal preferences. Do you want a classic car or a modern one? Of course you'll need to get a new or nearly new car to go electric! Do you want a car that's big or small? What features do you want the car to have? What colour would you want the car to be? Can you adjust the driving position to suit your size? All these things depend on what you like and need. To help you decide, we've made a shortlist of some of the best electric cars you can choose from! 🍃😃
Kia EV6
Kia introduced an exciting new electric car model, the EV6. You'll find its exterior to be striking because of its modern design. The interior, on the other hand, will dazzle you with tech features that will make driving more fun!
The EV6 is a reliable electric car with a dual motor version that can go from zero to 62mph in 5.2 seconds. There is also a GT version that's fast and can rival the Tesla Model 3. If you don't really need a super-fast car, the single motor version is actually sufficient for driving in the city.
For longer-range driving, there's a version that can go for 328 miles on a single charge. You can use it for your road trips and camping activities because the vehicle can power devices and electronics you need.
Polestar 2
Polestar is a relatively new brand that is making its mark in the EV industry. The second model they launched, the Polestar 2, competes with the Tesla Model 3 as well.
The dual-motor version of the Polestar 2 has a 78kWh battery that powers two electric motors. Combined, it can produce 408PS and 660Nm of torque! That's why this model is known to go up to 62mph from zero in just 4.7 seconds. Also, the Polestar 2 can be driven up to 292 miles in a single charge.
For city driving, the single-motor version is, of course, more affordable. It will still have awesome tech features and an Android-based infotainment system. Many car buyers are looking to drive home the Polestar 2. It's one of the most in-demand EVs in the market today.
Mazda MX-30
Mazda is one of those dependable carmakers that are just so unfairly underrated. This car manufacturer produces stylish cars with luxurious interiors and high-quality build. If you want a car that's easy and enjoyable to drive, consider getting the MX-30.
The MX-30 is Mazda's first electric car. It's a sporty crossover that comes with trick rear-hinged doors. It looks cool and all but know that it only has a 35.5kWh battery, giving you a 100-mile range. This is not that bad because what's your average daily mileage really, right? It's a great car if you're in the city – practical and reliable.
BMW i4
Among the compact executive EVs in the market, the i4 from BMW is among the best. As an all-electric car, the i4 is the German carmaker's most accomplished EV. Again, it competes with the Tesla Model 3 and even Polestar 2. The thing that many car buyers love about the BMW i4 is that you wouldn't know at first glance that it's a full-electric car. It looks so much like your usual 4 Series Gran Coupe.
As you can expect from a BMW, the i4 has a brilliant interior and outstanding infotainment systems. Driving it would be fantastic, smooth, and balanced. If you want the version that rivals the Tesla Model 3, go for eDrive40 with its 83.8kWh battery and a 367-mile range.
MG ZS EV
For an affordable electric vehicle, you'd be surprised that MG produced the ZS EV! This model is among the EVs to consider if you're serious about making the shift from traditional combustion-engine cars to full-electric ones. It's in the same price range as the Renault Zoe but what you'll have is a practical crossover SUV with a seven-year warranty.
As for the space, it's roomy and it's got a big boot so it's perfect for the family! There's an updated version for 2022 that comes with a new look and an overhauled interior. Apart from the looks, the 2022 version comes with a 72kWh battery that gives you a 273-mile range. That's more than what a lot of expensive EVs can offer!
Takeaway
So, what do you think of our shortlist of the best electric cars for you? Whether you only need the car for yourself or for the whole family, there's certainly a model that will fit your needs!
You can choose one that has ample power for city driving or one that can drive further in a single charge for those out of town trips. What's important is to know the car well and read as much as you can about it. Also, don't forget to test drive it because that's the best way to know if it's a great match for you! 👍🚗