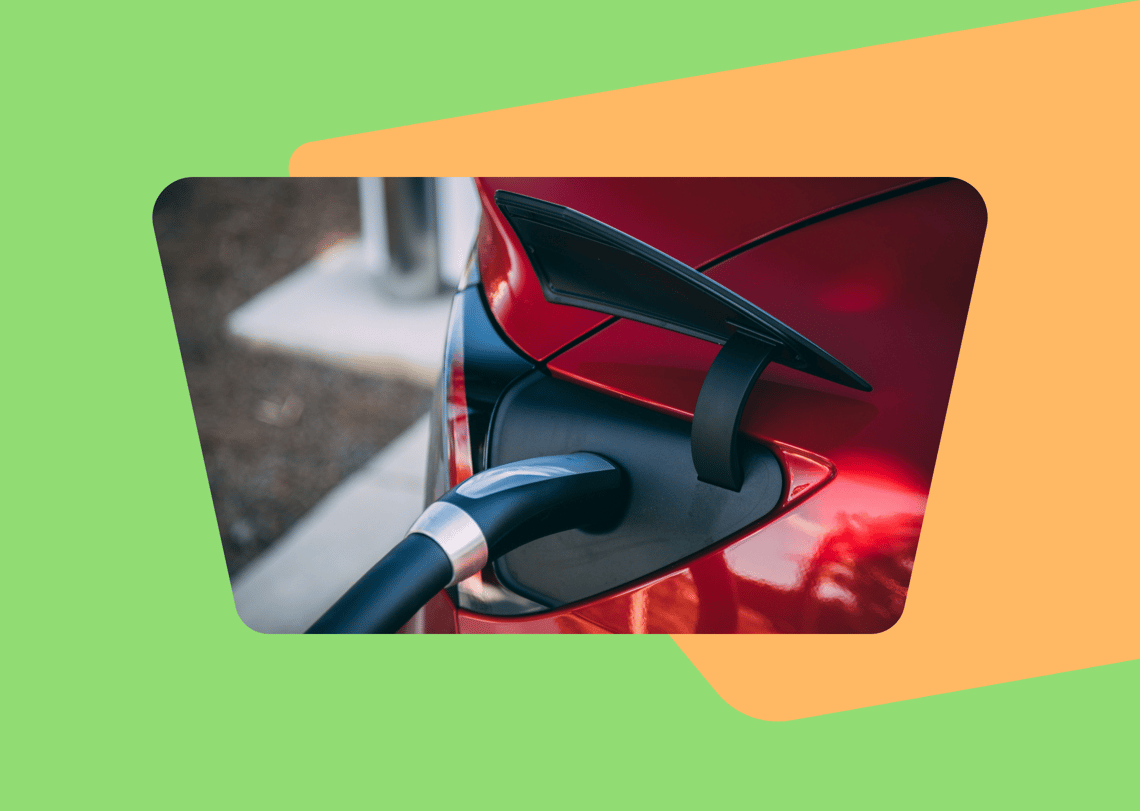 Today, there are so many choices when buying an electric car. How do you know which one is the best electric car for you? Before you purchase one, know how you're going to use the car, determine your budget, and identify your personal preferences. This will make it easy for you to narrow down your options and choose the right one.
Jaguar I-Pace
The I-Pace was launched back in 2018 but it continues to be one of the top choices of the best electric cars because of its premium image, performance, and practicality. Recently, Jaguar performed software upgrades to the I-Pace while also boosting its range up to 292 miles. In 2021, there was an overhaul of the vehicle's infotainment system. The system is always on and able to get updates now without having to visit the dealership.
This car is great whether you're using it as your personal vehicle or as a family car since it can accommodate four passengers. As for the performance, Jaguar doesn't disappoint. You'll love the way it drives because it's easy to handle and you'll surely have an awesome driving experience with it.
Volkswagen ID.3
If you're looking for a capable hatchback for the whole family, the ID.3 is a great choice. You can have this Volkswagen electric car for a reasonable price, and you'll get to enjoy driving this superb-looking car with its superior comfort. The ID.3 represents what Volkswagen cars will look like in the future.
You can expect this model to have the latest tech. It is touch-sensitive and even has a 10-inch touchscreen. As for the driving experience, the ID.3 has a range of up to 263 miles when fully charged. Also, its suspension setup is excellent while the electric motor keeps things quiet, giving you a very relaxed vibe as you drive.
Kia e-Niro
Back in 2020, car buyers could no longer get the e-Niro because of the high demand and limited supply. But since then, Kia has met the demand and it's good to know that this is one of the best electric cars you can buy. It may not be the most beautiful electric car but its performance cannot be ignored.
This electric car can be a family car, too. It can be your personal car that you can use for long drives as it has a 282-mile range. Its 64kWh battery is arguably among the best ones in the market. The e-Niro would be awesome for road trips with family or friends.
Tesla Model S
Tesla launched the Model S eight years ago already but today, it's still popular among car buyers looking for a top-performing electric vehicle. In 2020, there are two models to choose from - the Long Range Plus and Performance. Both of these models offer excellent range and undeniable practicality.
As you may already know, the motor technology and battery of this model are what makes it stand out. It has a huge 100kWh cell, with the Model S Long Range being able to go up to 405 miles. The Model S is bigger than the Model 3, and it's also the more practical choice between the two. It can easily turn into a seven-seater car with optional rear-facing child seats, so it's also great for a young family.
Renault Zoe
Now, if you're looking for a small electric vehicle, the Renault Zoe is among the top choices. It also has a reasonable price tag, and you get to enjoy a government grant for buying an electric car. The Zoe has a 52kWh battery and a 245-mile range, making it a better choice than most electric vehicles with higher price tags.
The Zoe gets to perform excellently because of its strong charging capability. It has a 50kWh rapid-charging technology. It can go up to 80% within one hour of charging. The latest models had an update to their infotainment system. If you've driven the Zoe before, no need to worry because the quality is still great and it still offers that familiar feel as previous models.
Does It Fit Your Lifestyle?
Even if you want to have a more environmentally-friendly car, the truth is that electric vehicles are not for all car owners. You have to ensure first that you have a charging station at home and that your electricity tariffs are lower. While there are charging points across the UK, it would still be better if you have one at home.
Also, consider your daily mileage because if it exceeds what an electric car can handle, then maybe having one won't be a practical choice. Surely, technology will improve and electric cars will have a longer range. But for now, check the capability of the electric car you want and check if daily mileage fits that.
Initial Cost and Running Costs
Yes, electric cars can be more expensive than diesel or petrol cars but in the long run, you'll be able to save more money because of the government grants and the fact that electricity is much cheaper than fuel. You can also be exempted from paying road taxes. There are a lot of perks in choosing an electric vehicle. Don't get discouraged that you have to spend more money initially. You can get it back because of the low cost of running it.
Takeaway
What do you think of the five electric cars featured here? If you feel that they're too expensive for your budget, you can consider getting car finance with Carmoola. To apply, you just have to download the app on your smartphone and follow the steps indicated there. In a few minutes, you'll know the result of your application! You can do this any day, 24/7.