Best Hotels for Your Road Trip (European Edition)
Hands up to those who love an overnight hotel stay, especially during a road trip ✋. That'd be everyone then. There are plenty of options when it comes to spending a day or two in a hotel on a European road trip, whether you're in France, Spain, Germany or elsewhere overseas. But where are the best ones? We're not talking about service station hotel stopovers. Oh no! These are the best of the best, meaning you can enjoy your European road trip adventure in style.
Belmond Hotel Cipriani, Austria 🇦🇹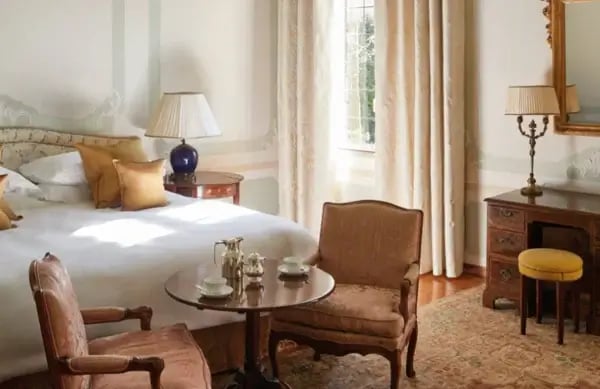 If you find yourself somewhere in Austria during your European road trip, then book an overnight stay at the Belmond Hotel Cipriani. Located in Venice, Austria's capital, this five-star delight offers sweeping views across the Venetian lagoon and Michelin-star dining ready to delight your taste buds. There's also an Olympic-sized swimming pool where you can burn off the calories after enjoying scrumptious food. A night at the Belmond will leave you feeling refreshed and ready to continue your road trip adventure.
The Albatroz, Portugal 🇵🇹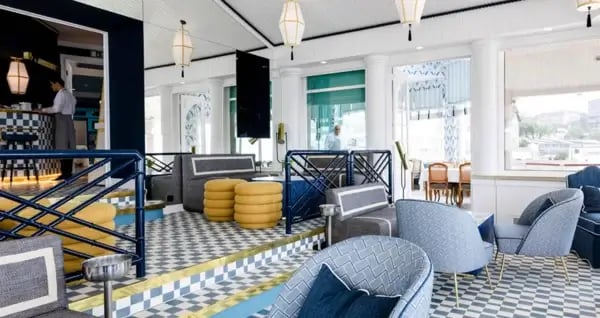 Those of you exploring Portugal from behind the wheel would do well to stop off at The Albatroz. Located in the glamorous resort town of Cascais, the Albatroz is a stylish hotel that's been a constant since it first opened in the 1960s. It was the first five-star offering in the town and is steps away from the luxury Conceicao Beach. That means you can enjoy all the glamour of a swanky hotel along with a lazy day on the beach during your road trip.
Ashford Castle, Ireland 🇮🇪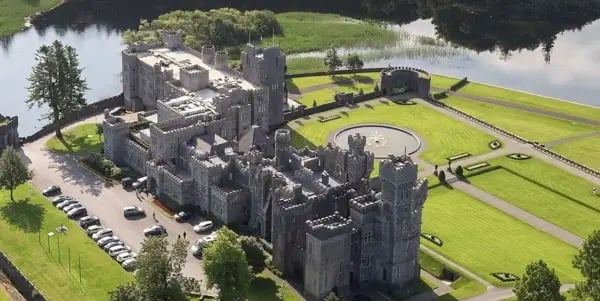 Ireland is a little closer to home, and you can even reach the country via a ferry cruise in your car. Located in Ireland's emerald green Cong county just opposite the shores of the largest lake in the country, the Ashford Castle Hotel has stood strong for 800 years. This isn't your typical hotel stay –– it offers a fantasy getaway to guests who want to escape for a day or two. Oh, and celebs such as Brad Pitt, John Lennon and Oscar Wilde have all passed through its doors at some point in history.
Hotel Adlon Kempinski, Germany 🇩🇪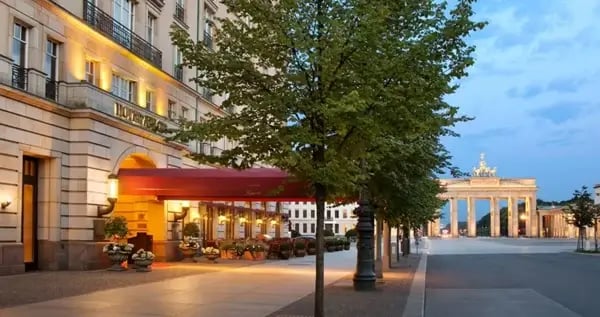 If Hotel Adlon Kempinski is good enough for the Queen, then it's good enough for us. The Berlin-based space is a glamorous place to stay with excellent facilities, such as a two-floor spa and several dining options. It overlooks the Brandenburg Gate, and as you'd come to expect from a five-star institution, the service here is second to none.
Alcuzcuz, Spain 🇪🇸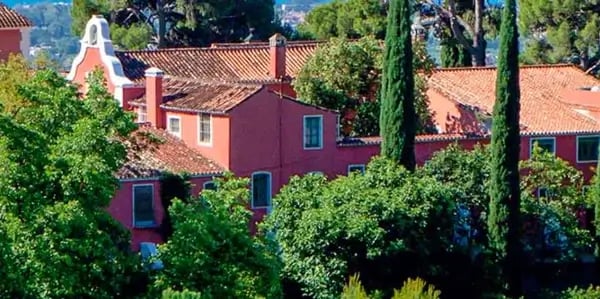 Spain is known for having some great roads to drive along, and the hotels where you can stay are just as good. Alcuzcuz in Andalucia offers an alternative from the flashy nearby Marbella. Set inside a 19th-century red-ochre hillside farmhouse, this boutique hotel features views of the Costa del Sol and is regarded as a hidden gem. Take advantage of the secret swimming pool surrounded by olive trees, spend some time in the library and sink into your bed after a long drive.
Terre Blanche, France 🇫🇷
The Terre Blanche might be set in the wine and walking country, but there's no reason why you can't treat yourself and spend some time here after long drives along the French roads. Make the most of the hotel's amenities with the spa and golf resort before relaxing in your room. Everyone from city regulars to country bumpkins like Terre Blanche – it's a stay for everyone.
Tenuta di Murlo, Italy 🇮🇹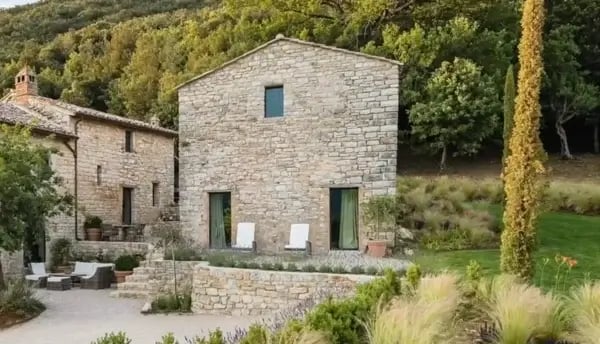 Head to the region of Umbria on your travels and stay at a true treasure of a destination, a group of villas known as Tenuta di Murlo. The landscape will have you picking up your jaw from the floor, with brightly lit green rolling hills in every direction you look. The property still looks very much like it did before World War II, and you can see the history everywhere you look. Here, you can stay in all different types of accommodation, from bed & breakfast-style rooms to one-bedroom cottages.
Forestis, Italy 🇮🇹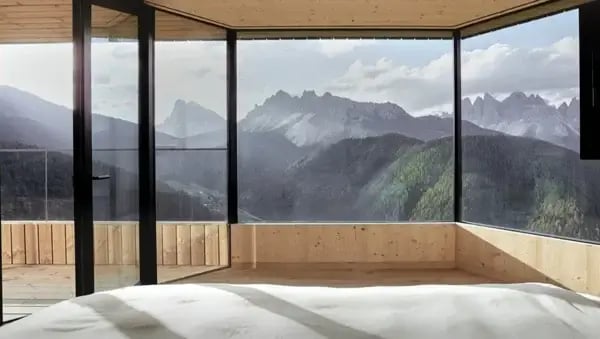 Another Italian gem, you'll find Forestis above the clouds in the Dolomites, offering a unique stay. This eco-friendly hotel is a wellness retreat and former sanctuary for Popes and pontiffs. You can enjoy splendid views while enjoying an unmatched spa experience that'll leave you feeling all the zen before getting behind the wheel again.
Hotel Martinez, France 🇫🇷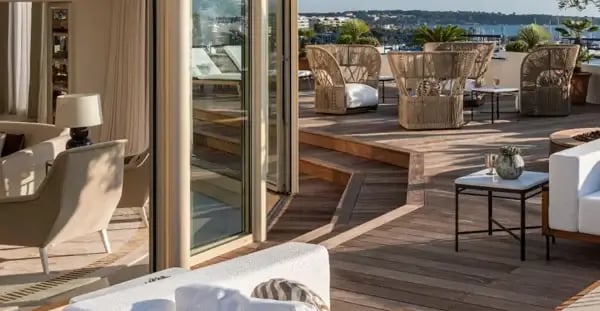 Now owned by Hyatt, Hotel Martinez is a legendary hotel right in the heart of Caens. It's a place where film stars, royalty and tourists flock during the summer to enjoy a hotel experience in one of France's most distinctive cities. A recent makeover means it has been given a fresh lick of paint with interior design by Pierre-Yves Rochon. There's also the only two-star Michelin restaurant in town at the hotel.
The best hotels in Europe
Who said you need to stay in the cheap hotel/motel service station options while on your travels? With the stays on our list, you can enjoy swish hotels that compliment your road trip and offer you luxury destinations to relax in before continuing on your adventure.